« All Posts by this Blogger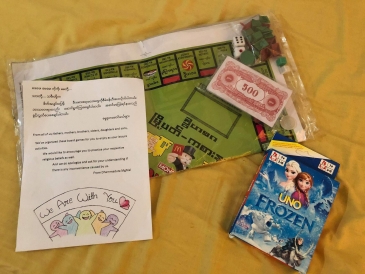 20S: Several Variable Calculus, Social Distancing, and Strawberries
Hello there, friend!
Several Variable Calculus, social distancing, and strawberries…now, isn't that a bizarre string of words to associate my spring term of freshmen year with? With students attending classes through Zoom and meeting other commitments online, it has been an unusual past few weeks. It might not be how any of us imagined spending spring; nevertheless, there's no doubt that this one will be with us for a very, very long time.  
Several Variable Calculus
This term, with the mandatory pass/fail grading change, I decided to take on an extra class. My schedule looks something like this:
MATH 8: Calculus of Functions of One and Several Variables
MES 1: Intro to Middle Eastern Studies
BIO 12: Cell Structure and Function 
GOVT 40.27 / HIST 36: Epidemics in History
Overall, I'm pretty happy with my courses. I'm especially excited about my history class because I'm looking forward to doing research about a professor next year on Hanover's very own history of diseases! With the 10+ hour time difference, it's a bit difficult for me to plan out deadlines and lectures. But I'm really grateful that the professors always make sure to make themselves available for extra office hours. Remote learning is probably a first for all of us so don't give up yet!

Social Distancing

I just returned home from spending several weeks of mandatory quarantine in my home country, Myanmar. Almost all of my international friends have returned as well, despite for a few who have chosen to stay on campus. As a freshmen, it really sucks that we're going to be away from each other for the same amount of time (and possibly even more if things go awry!) as we had when we were together — roughly 6 months. We had just really began to settle in with one another and there's a little part of us that worry if our friendships will make it through these next few months. With everything else going on, it won't be easy. But, start small! A little check-in, a video call — the smallest things will make the biggest differences during these times!

Strawberries

           
As much as I miss school and my friends, I am over the moon to be finally be back home. My three dogs are pretty excited too, I am guessing! With a little bit more time on my hands outside of classes, I'm just catching up with my family and filling them in about my time at Dartmouth. Probably next week, I'll pick up a hobby. I'm thinking revisiting my old violin that has been rusting in my room… or finally teaching myself ballet.

How does a new hobby sound? It doesn't have to be big, and you don't even have to squeeze in 10 years of work into your plan or push yourself to be over productive. Remember, we are living in a pandemic! What's most important though is to keep being cautious and being safe and healthy so that you won't put yourself or those around you at risk.
Theses aren't required, but some students choose to complete them if they have a topic they're very passionate about and want to explore more.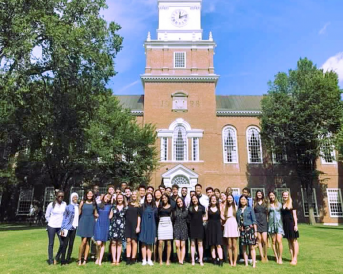 Here are 5 weird, small, and perhaps surprising things that make Dartmouth home for me.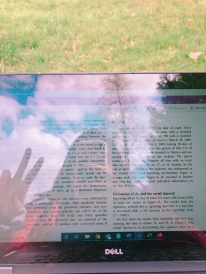 It truthfully feels like I just arrived for First-Year Trips, walking around campus with a sense of disorientation at all the people and things around me.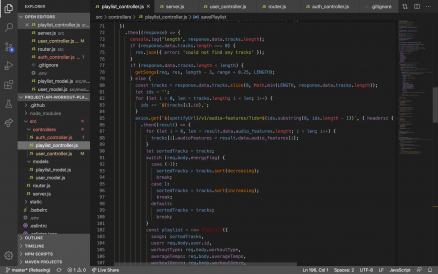 Every so often a class comes around that totally rocks your world. These are classes help you determine your major, your career path, or just how you think about the world.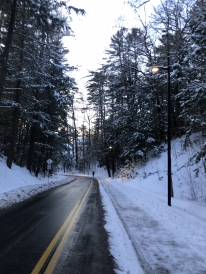 One question that prospective students tend to ask is: "What exactly is there to do in a small New Hampshire town?"

This week, I wanted to give you an example of what a day at Dartmouth (albeit long-distance Dartmouth) looks like.

I've been reflecting on the lovely past four years of my life, and I came up with this list of seven things to help you succeed and thrive at Dartmouth.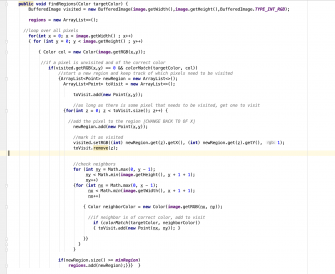 I wasn't planning on taking any COSC courses once I got to college, but with coronavirus happening my freshman spring term and all grading being moved to P/F, I decided to give it a go!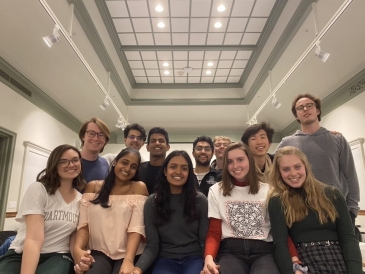 wanted to try something new and expand my horizons, so I decided to give it a shot. And I am so glad that I did!