« All Posts by this Blogger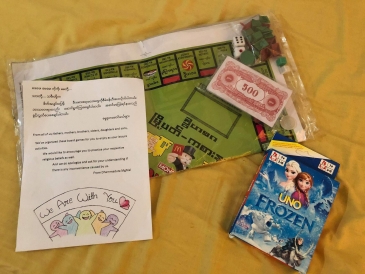 20S: Several Variable Calculus, Social Distancing, and Strawberries
Hello there, friend!
Several Variable Calculus, social distancing, and strawberries…now, isn't that a bizarre string of words to associate my spring term of freshmen year with? With students attending classes through Zoom and meeting other commitments online, it has been an unusual past few weeks. It might not be how any of us imagined spending spring; nevertheless, there's no doubt that this one will be with us for a very, very long time.  
Several Variable Calculus
This term, with the mandatory pass/fail grading change, I decided to take on an extra class. My schedule looks something like this:
MATH 8: Calculus of Functions of One and Several Variables
MES 1: Intro to Middle Eastern Studies
BIO 12: Cell Structure and Function 
GOVT 40.27 / HIST 36: Epidemics in History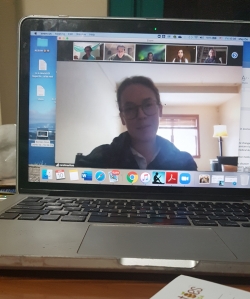 Overall, I'm pretty happy with my courses. I'm especially excited about my history class because I'm looking forward to doing research about a professor next year on Hanover's very own history of diseases! With the 10+ hour time difference, it's a bit difficult for me to plan out deadlines and lectures. But I'm really grateful that the professors always make sure to make themselves available for extra office hours. Remote learning is probably a first for all of us so don't give up yet!

Social Distancing

I just returned home from spending several weeks of mandatory quarantine in my home country, Myanmar. Almost all of my international friends have returned as well, despite for a few who have chosen to stay on campus. As a freshmen, it really sucks that we're going to be away from each other for the same amount of time (and possibly even more if things go awry!) as we had when we were together — roughly 6 months. We had just really began to settle in with one another and there's a little part of us that worry if our friendships will make it through these next few months. With everything else going on, it won't be easy. But, start small! A little check-in, a video call — the smallest things will make the biggest differences during these times!

Strawberries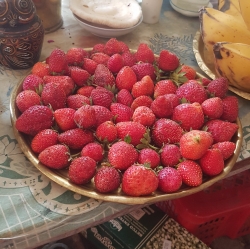 As much as I miss school and my friends, I am over the moon to be finally be back home. My three dogs are pretty excited too, I am guessing! With a little bit more time on my hands outside of classes, I'm just catching up with my family and filling them in about my time at Dartmouth. Probably next week, I'll pick up a hobby. I'm thinking revisiting my old violin that has been rusting in my room… or finally teaching myself ballet.

How does a new hobby sound? It doesn't have to be big, and you don't even have to squeeze in 10 years of work into your plan or push yourself to be over productive. Remember, we are living in a pandemic! What's most important though is to keep being cautious and being safe and healthy so that you won't put yourself or those around you at risk.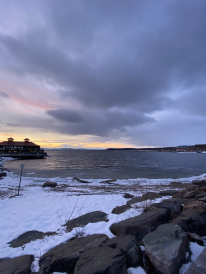 Although Dartmouth's campus can seem remote at times, there are actually lots of fun places to explore nearby! Read all about my day trip to Burlington here!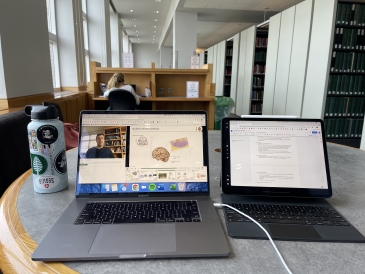 When I was applying to colleges, I absolutely loved watching 'A Day in the Life'-style vlogs. I wanted to share what a typical Monday at Dartmouth is for me to show there is truly never a dull moment here in Hanover, New Hampshire!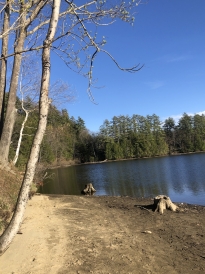 With the weather slowly turning towards spring and midterms (mostly) over, my friends and I decided to take a little trip down to the stream for some swimming.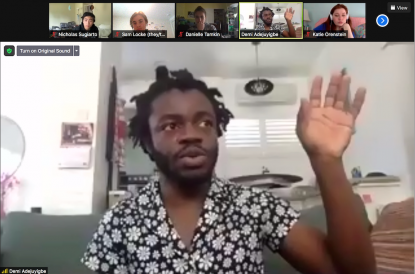 At Dartmouth, you have a unique opportunity to talk to really, really cool people. And, if they're not coming via official Dartmouth programming, you can invite your own speaker!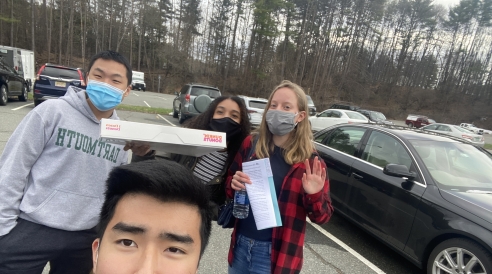 As a student trapped in the pandemic for over a year now, I can vividly see the light at the end of the tunnel as I begin my vaccination process!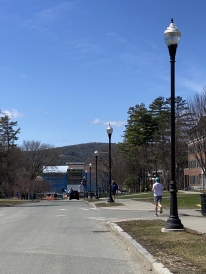 I decided to put some of the most popular questions together and provide some answers for future prospective students who also have these questions on their mind!

We're just past the halfway point for spring term! For this blog post, I wanted to write about my classes because 1) I'm absolutely loving them and 2) I think they are reflective of some standout strengths of the Dartmouth curriculum.

"Undergraduate focus!" "Undergraduate focus!" "Undergraduate focus!" But what does that mean? It means the professors and faculty are extremely approachable and help you in your educational journey any way they can!

Dartmouth is a very outdoorsy place. However, you don't need to be involved with any outdoor clubs to fully experience the outdoors Dartmouth and the surrounding area have to offer. Sometimes, you just need a free day and some friends!