« All Posts by this Blogger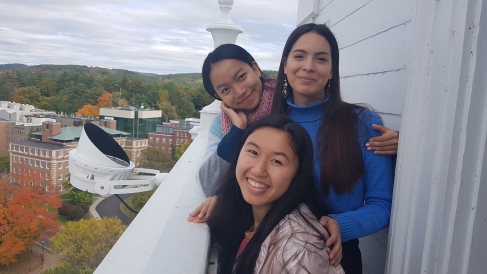 10 Minutes at One of the Highest Points on Campus
Hello, beautiful people! 
Did you know that Dartmouth is one of the oldest colleges in the United States? Fun fact — it is among the nine institutes of higher education recognized before the American Revolution. That makes Dartmouth 250 years old! Among several sites on campus showcasing Dartmouth's rich history, the Baker Library Bell Tower stands tall and proud.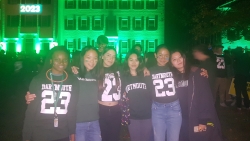 In early October, the Big Green hosted Homecoming. 
For those of you who are unfamiliar with Homecoming, it is a weekend for alumni to return to campus and celebrate their reunion. Of course, for us '23s, it also means that we light the bonfire (yes, an actual fire!) in the center of the green.
Don't worry, though. Dartmouth takes all the steps to make sure we are all safe and sound from the 10-foot flames.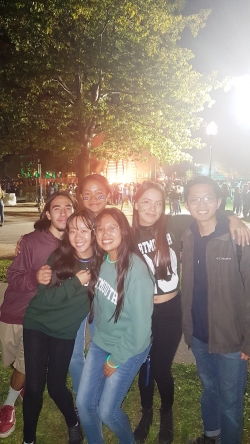 After the bonfire is lit, we follow the long-lasting tradition to walk a lap around the fire and join in on spirited activites throughout the weekend. This year, my friends and I had the chance to go to the top of the Baker Library Bell Tower. 
Listening to our tour guide at the foot of the stairs that would take us to the top, I marveled at the hands of the clock that have been ticking for the last two centuries. Looking up at the high ceilings, I'm humbled by how I am such a small part in this world. And yet, I feel like I can do anything as I take the stairs that so many have climbed before me and so many others will in years to come.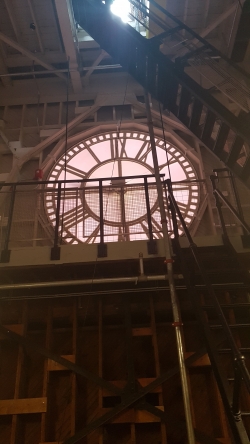 The way up is a bit steep, so we have to make sure to have a tight grip on the rails. The occasional ceiling joints keep us on the watch of where we're going, too. If you are uncomfortable with heights, be extra cautious of your step! Try not to look back and take a rest whenever you have to.  

Once I reach the top, I am greeted by a fresh breeze that reminds me that fall is well underway. I look out over the small balcony: across the green, the great trees in shades of orange and yellow, the North Main Street that runs through Hanover, and then towards the gentle slopes in the horizon. On the green, there is an orderly stack of wooden beams — in less than 24 hours, they would be lit for the bonfire.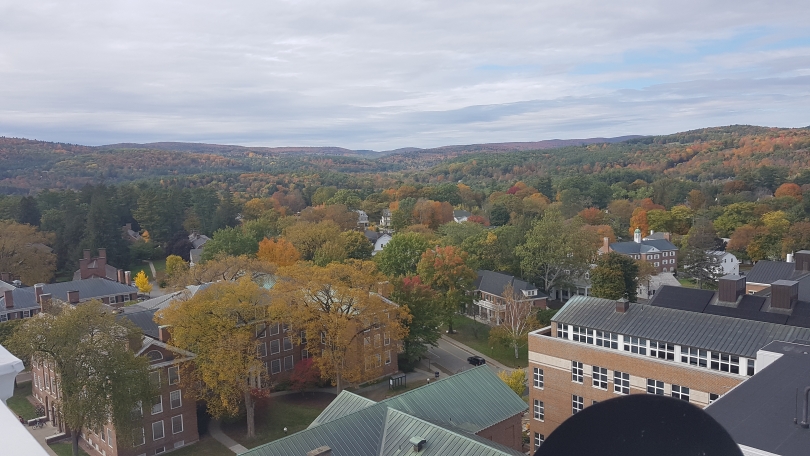 After several elated exchanges of wa
ves with those below us and an intense photoshoot, it was time to climb back down. I look back one last time not only at what laid before me but also at who surrounded me: my two friends, a '22,  an alumnus from Syracuse, New York, a fellow '23 and his dad. At Dartmouth, people come together. We take pride in where we're from and even more in how we ourselves build a home here.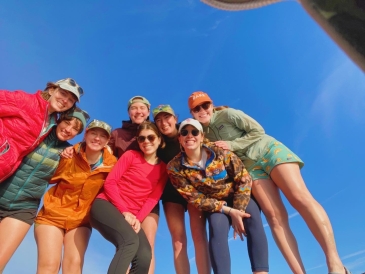 Over Winterim, I went on a college-sponsored trip to Catalina Island!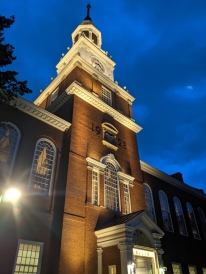 I've wanted to blog about my favorite spots around campus for some time now, but it takes time to explore this magical place!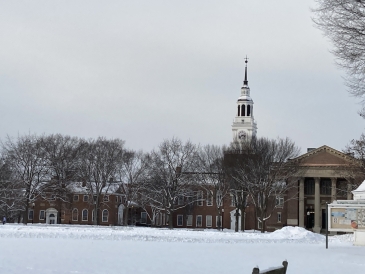 I am not joking when I say I am not made for the winter. Come check my experience thus far!
Antônio Jorge Medeiros Batista Silva
2025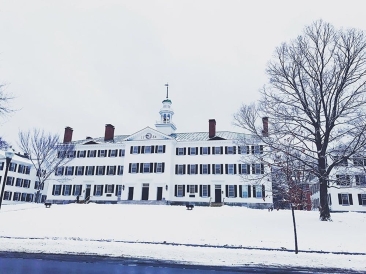 Here are my first experiences of winter term as a freshman.

Brandon Mioduszewski
2025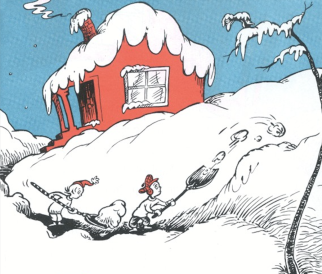 An exciting Dartmouth tradition takes an unexpected turn!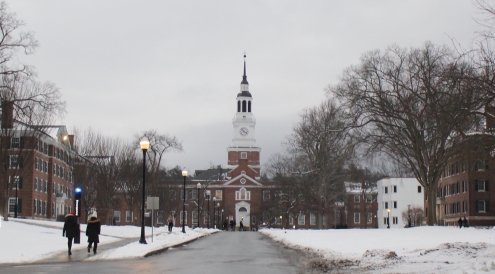 As someone coming from a warm state, the idea of cold winters was frightening as well as fascinating. After a few days on campus, I learned winter was only the latter. Read on to see a few things I've learned from my first winter!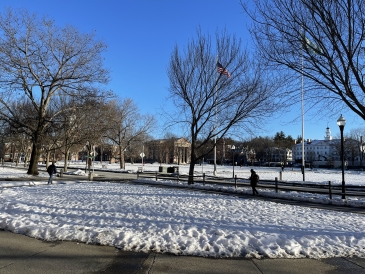 Thus far, Winter has been an ADJUSTMENT to say the least, but it's an exciting and fun one! Read on to find out more!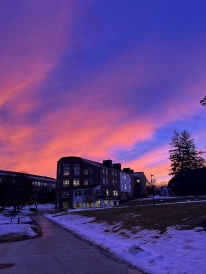 I'm excited to share with you guys what classes I'm taking this term, surviving the intense cold!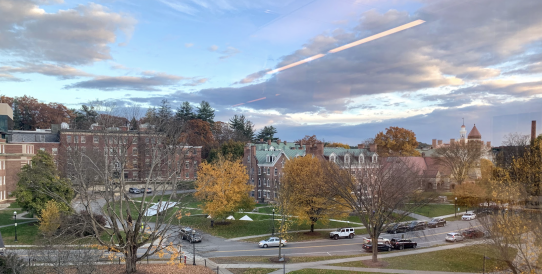 The ultimate jacket guide from an upstate new yorker.