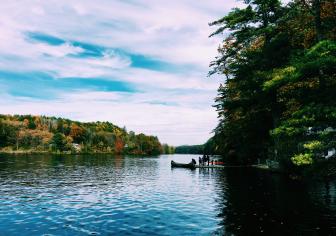 Vice Provost for Enrollment & Dean of Admissions and Financial Aid
You are here
No. 1

First: It's okay to brag about yourself. 

Your application is your story. It's your way of introducing yourself to the colleges on your list, and the goal is to share your personal narrative in a confident, clear, and compelling way. Years from now, you'll do something similar as you apply for jobs and write a cover letter that accompanies your resume. What might feel like "bragging" is really your first opportunity to showcase your interests and talents to someone who does not know you.

No. 2

Second: the Dartmouth Writing Supplement helps us get to know you better.

We can read your transcripts and your recommendations, but reading your supplemental essays helps us understand those intangibles that can't be easily reflected in a resume. We enjoy getting to know your sense of humor, your passion, your intellectual curiosity, your self-awareness, your social awareness, perhaps a mix of a few of these. Your writing helps us get to know you and we do read every word you choose. 

No. 3

The half: If you applied early somewhere, make sure you update your documents and remove the name of the early institution from the application you will send everywhere else.

Remind your teachers, too.

We hope you consider joining Dartmouth's next 250 years of intellectual discovery! 
Pages