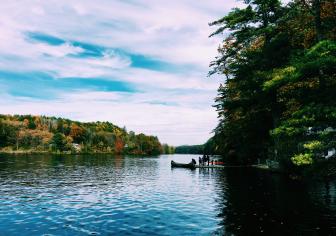 Vice Provost for Enrollment & Dean of Admissions and Financial Aid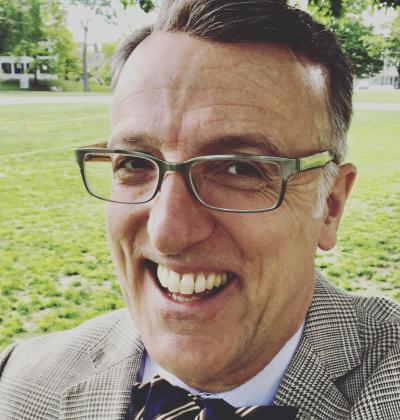 « All Posts by this Blogger
Last Minute Advice from Our Dean: Things You Don't Need to Stress About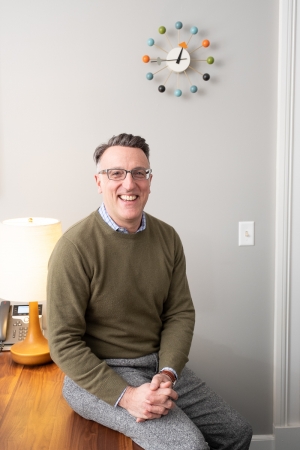 You're almost there! 
If these last few days feel like a sprint, take solace in the fact that, judging by the timestamps on most application submissions, you're in good company. 
And if you find yourself worrying about every little thing, take a deep breath, exhale, and then read on for a few last minute pointers about things you really don't need to stress about:
No. 1

The looming deadline is for you, not the people who will recommend you.

In other words, you must press "submit" on the Common Application by 11:59PM on January 2. That action creates your admissions "record" on Dartmouth's system: it lets us know you're there and that we should start collecting all the required elements about you.

Your teacher, guidance counselor, and optional peer recommendations, as well as mid-year grades, can arrive after January 2nd. This also applies to an alumni interview report (your application triggers the referral to your local interviewing committee) and any late-breaking standardized testing.

If something is missing, we'll let you know.
 

No. 2

Speaking of the moments immediately after you submit your application: you are not sending a text.

Your application is a (very) large document that gets processed through a high-volume server before it gets uploaded to us. That technical transfer is not instantaneous, especially when literally thousands of you usually hit "send" at the same moment on or about January 2. (Tip 2A: Avoid the rush, submit early if you can. Procrastination causes technical gridlock.)


This point is important: do not panic when/if you check your status and your application hasn't been processed. Give the surge a few days to work its way through the server…or submit your application before January 1. (I seem to be repeating myself. I've become your parent…)
 

No. 3

A peer recommendation and an alumni interview are recommended rather than required elements of Dartmouth's application.

If, in your judgment, either enhances the personal narrative you hope to share with us through your application and supplement, each is a vehicle to do so. But neither is required. (I see a pattern.)
 

No. 4

Once you've submitted your application, take a break from the admissions process.

Mid-term grades and an alumni interview notwithstanding, your work is done. As the deadline passes, the task shifts from you to us. The conversation about "college" will reignite in late March, when it's time to make an enrollment choice by May 1. For now, you've done what you had to do. Go play in the snow (if you live somewhere snowy, like Hanover!), eat a cookie, or stream some entertainment.
 
While Dartmouth alum are bound by the commonality of collegiate experience, we enter college deeply connected to our roots. 

I wish I'd been privy to the notion of "Duck Syndrome" before embarking upon the mountain of essays and tests which marked my development as a collegiate hopeful. Today, I'd like to offer what little advice I have to give.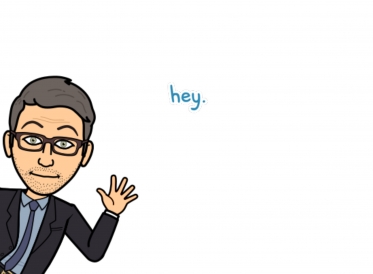 Here's a deanly gift as you cross the Ts & dot the Is on your applications.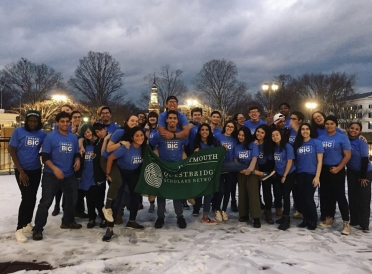 The transition to a place like Dartmouth can be a very intimidating time for first-generation low-income students, but Dartmouth's QuestBridge community makes that transition easier than you can imagine.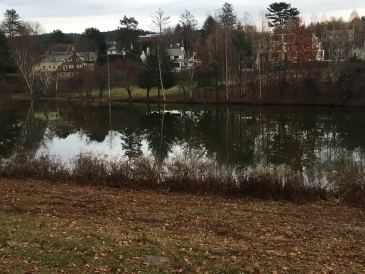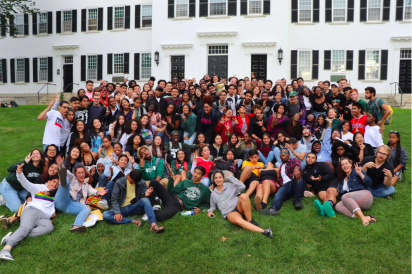 FYSEP is a program to help first-generation students thrive in college. Part of the program's goal is to create a community for first-generation students to support one another and forge meaningful relationships.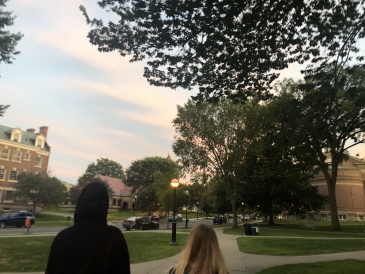 It's October, which means I have officially wrapped up my first month in college! Looking back, here are some reasons why I have enjoyed my time here so far, and why I decided to come here in the first place.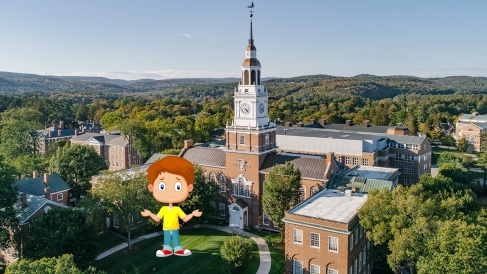 With deadlines fast approaching, it's important to make the most of every moment.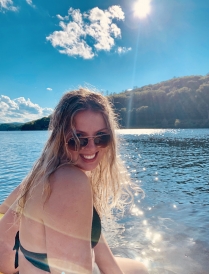 For my blog post this week, I thought I would share some of the most common questions students have asked me this summer!