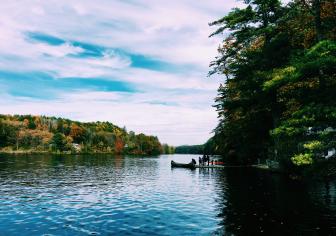 Vice Provost for Enrollment & Dean of Admissions and Financial Aid
« All Posts by this Blogger
Last Minute Advice from Our Dean: Things You Don't Need to Stress About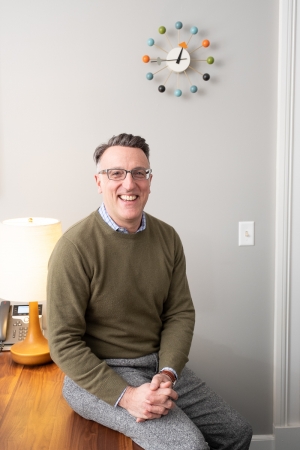 You're almost there! 
If these last few days feel like a sprint, take solace in the fact that, judging by the timestamps on most application submissions, you're in good company. 
And if you find yourself worrying about every little thing, take a deep breath, exhale, and then read on for a few last minute pointers about things you really don't need to stress about:
No. 1

The looming deadline is for you, not the people who will recommend you.

In other words, you must press "submit" on the Common Application by 11:59PM on January 2. That action creates your admissions "record" on Dartmouth's system: it lets us know you're there and that we should start collecting all the required elements about you.

Your teacher, guidance counselor, and optional peer recommendations, as well as mid-year grades, can arrive after January 2nd. This also applies to an alumni interview report (your application triggers the referral to your local interviewing committee) and any late-breaking standardized testing.

If something is missing, we'll let you know.
 

No. 2

Speaking of the moments immediately after you submit your application: you are not sending a text.

Your application is a (very) large document that gets processed through a high-volume server before it gets uploaded to us. That technical transfer is not instantaneous, especially when literally thousands of you usually hit "send" at the same moment on or about January 2. (Tip 2A: Avoid the rush, submit early if you can. Procrastination causes technical gridlock.)


This point is important: do not panic when/if you check your status and your application hasn't been processed. Give the surge a few days to work its way through the server…or submit your application before January 1. (I seem to be repeating myself. I've become your parent…)
 

No. 3

A peer recommendation and an alumni interview are recommended rather than required elements of Dartmouth's application.

If, in your judgment, either enhances the personal narrative you hope to share with us through your application and supplement, each is a vehicle to do so. But neither is required. (I see a pattern.)
 

No. 4

Once you've submitted your application, take a break from the admissions process.

Mid-term grades and an alumni interview notwithstanding, your work is done. As the deadline passes, the task shifts from you to us. The conversation about "college" will reignite in late March, when it's time to make an enrollment choice by May 1. For now, you've done what you had to do. Go play in the snow (if you live somewhere snowy, like Hanover!), eat a cookie, or stream some entertainment.
 
The college search is a daunting process. Where does one even begin? How does one navigate this sea of webinars, virtual tours, and student panels? Read on for some tips!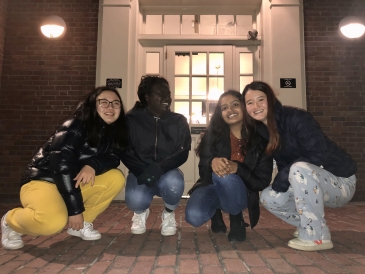 A school had to meet three criteria for me to consider it a "good fit": academics, location, and community. After researching about Dartmouth and visiting the campus, I realized that this school was not a good fit for me-- it was a perfect fit.

I sat down with Ali Duke, Assistant Director of Admissions, to ask her some questions about the alumni interview process at Dartmouth. Read on to learn more!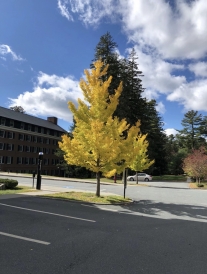 In the spirit of being another term closer to finally going back to Dartmouth, I thought I would talk about a few things this term that have still felt distinctively Dartmouth, even though I'm thousands of miles away.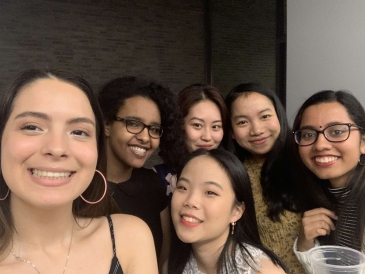 I remember the first time I got really excited about Dartmouth—it was late 2018, right in the midst of college application season, and I had just gotten a fresh edition of 3D, Dartmouth's undergraduate admissions magazine, in the mail.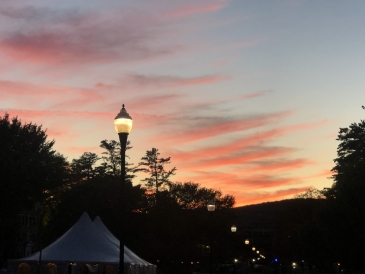 Applying to college is a hectic process, and the current health crisis must only amplify these feelings of uncertainty for you all. As someone who just graduated this May, I'd love to share some snippets of advice for you high school seniors!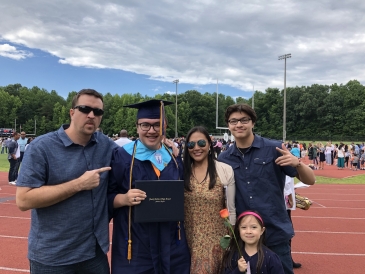 As a high schooler, you're busy. But not all of that time is necessarily spent on extracurricular activities that fall under your typical umbrella. Family responsibilities, especially during COVID-19, count just as much on your application.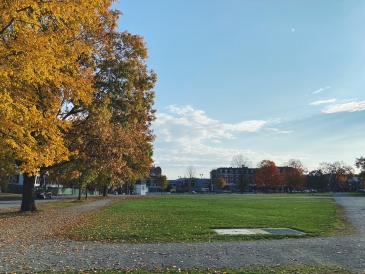 As the early application deadlines begin to pass, I try to offer any advice I have about college applications and share my experiences.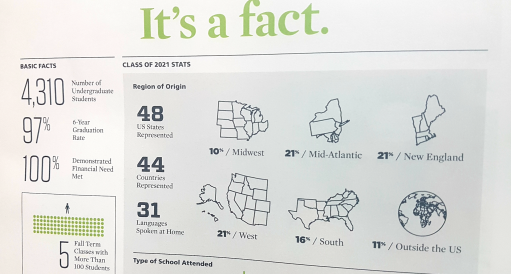 For a lot of students, myself included, cost and affordability are often the determining factors in our college search.