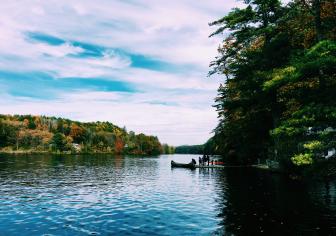 Vice Provost for Enrollment & Dean of Admissions and Financial Aid
You are here
« All Posts by this Blogger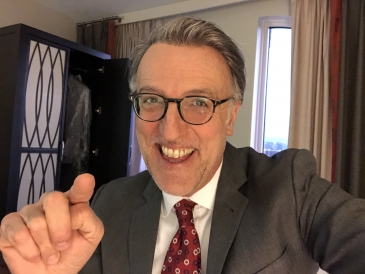 I Know What You're Thinking
Hello, dear accepted-but-still-undecided seniors. It's time. Time to answer the big question that has chased you for a while now. [Insert drum roll here.] Where will you enroll on May 1? 
As Dartmouth's dean of admissions, not surprisingly, I have a clear opinion about the matter. I see you in green. I see you on The Green. The Dartmouth Green. If our admissions committee had not recognized a strong fit between you and this hallowed liberal arts campus framed by nature, we would not have invited you to join the Class of 2024.
But Dartmouth's sense of you is only one half of a successful enrollment equation. You also must see a fit with us.
Believe me, I understand that an uncommon degree of uncertainty clouds your decision-making. The last few weeks have been like no others and uncertainty will follow us for a while... You're wondering about the likelihood of an online freshman fall. Maybe, you're imagining a gap year to ride it out. Maybe you have concerns about affordability. (On that last point, remember Dartmouth will meet your full demonstrated need, now and always for your four years. Few colleges can make that commitment. We do.)
Today, and for as long as the public health crisis remains fluid, we won't know the answer to your very reasonable questions regarding a residential campus versus an online one. But I do know this: as soon as it's safe to return, Dartmouth will welcome our students back to our beautiful campus. As Dartmouth students often say, "it's home". But, as powerful as that emotional bond is, anything other than a safe reopening of our classrooms and residence halls would be reckless. As my priest said during his livestreamed Easter Mass, "A message might not always be popular, but that message might still be right." (I typed that into an iPhone note after he said it.) Your health is paramount.
So many of you cited "community" in your "Why Dartmouth?" response. Members of a community take care of one another, in person and remotely. Sometimes, we make decisions that are painful in the short term so that our long term can be happy and purposeful. But let's set the pandemic aside, challenging though that might be right now. As I said to you in my March 26 video, the pandemic interrupted your college search, but don't allow it to wholly define its outcome.
The fundamental question remains true: where do you see yourself?  After all the exploring and thinking and applying and debating, which college makes you smile as you imagine your undergraduate experience? Have you found your home? That sounds romantic, and I suppose it is, but a college search is an affair of the heart as well as the mind. 
In addition to our tight-knit community, many of you singled out our natural environment, our remarkable faculty, and our academic excellence as compelling features. A third of you noted "opportunities," and 20 percent said, "Dartmouth just feels like home." Reread your own "Why Dartmouth?" response. Does it still ring true for you?
Finally, imagine a full four-year college experience, not just the uncertainty of the first term. Then follow your heart. You will have time between now and September to wrap your head around the answers to today's unanswerable questions. But right now, join the college community that feels right for you. And know that I'd be delighted if you chose Dartmouth. You're a '24.
Need some inspiration for your personal statement? Look no further! This is the blog post for you, my friend. Come on in and see how a Dartmouth Admissions Officer responded to my questions about essay writing!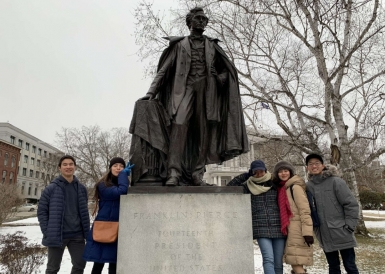 Sophomore year—it's that college phase where you're still figuring out who you are and where you belong.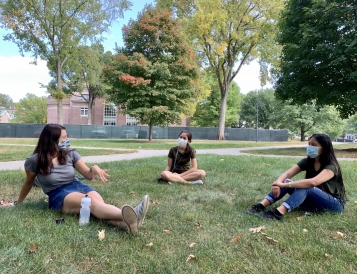 To those who may question whether applying is the right choice: yes! If you are looking for a sign to apply, this is it. Hear from a first-generation, low-income Chicana about why it's important to take a risk and apply.


QuestBridge is a non-profit organization that connects high-achieving students with low-income backgrounds to fantastic institutions of higher education.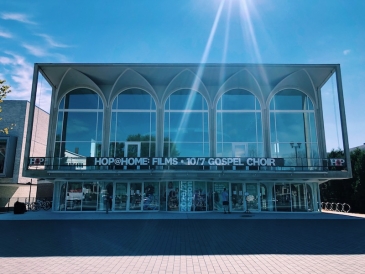 With Early Decision deadlines right around the corner, I thought I'd share a moment that made me super excited to submit my Early Decision application about a year ago.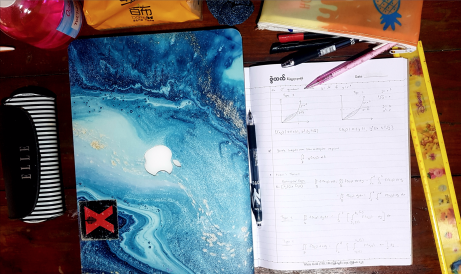 Whether it is trying to balance out a new sleep schedule, asking to meet with a professor separately, or getting support from those around me, I'm constantly growing as a student—even if I am miles away from campus.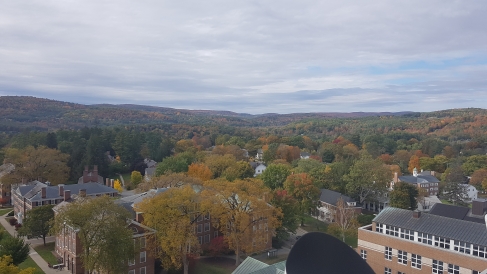 Standing on the Green, Dartmouth's historic grass-covered field, you get a front seat to the sunset that paints the sky a vibrant shade of berry-red and gold: fall has arrived.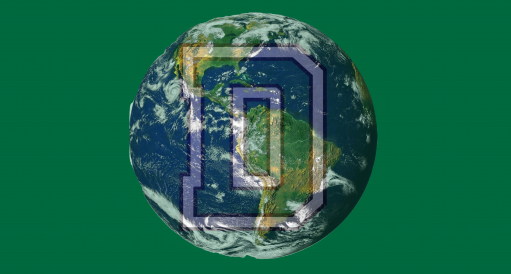 Is Dartmouth too small? Can you meet everyone in a year? And is that even a problem?
Leaving for college can feel *super* stressful. You can't just "go to college," as you'll have learned. So here are some things which made the transition from high school to college easier for me.