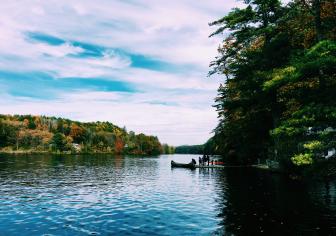 Vice Provost for Enrollment & Dean of Admissions and Financial Aid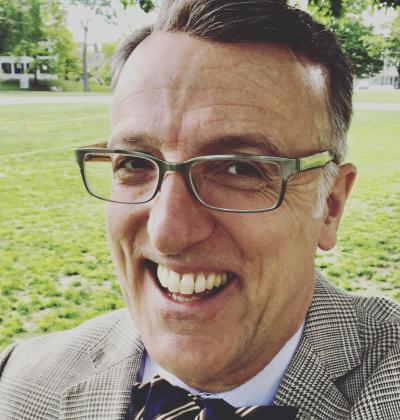 You are here
« All Posts by this Blogger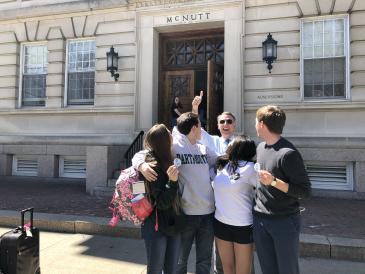 Follow Your Heart
Ready or not, the Candidates' Reply Date has snuck up on us. It's time to call the question: where will you enroll?
As I chatted with seniors (and their parents) over the last few weeks, most reported "the choice" was narrowed to two or three options. "How do I pick?" was a frequent refrain. It's a fair question, and I'm guessing those whose enrollment remains "pending" at this late hour are wondering the same thing as the clock winds down to May 1. 
In this understandable enrollment tug-o-war between your head and your heart, it's time to follow your heart. You know what you want if you listen to your instincts. My best advice for the moment you face: don't overthink it. Trust yourself.
As a college applicant, you've spent the last year in analytical mode. You've assessed and studied the various colleges and universities on your list. Any detail about a college that could be measured has been measured. (Trust me on this one.) I'd argue that a college shouldn't be among your final options if it lacks the academic programs, faculty, resources and opportunities you seek.
Similarly, if affordability is your determining factor, the numbers you need to make an informed decision should be known to you. But if these numbers are fuzzy, CALL THE FINANCIAL AID OFFICE and ask for their guidance on this matter. Affording your undergraduate experience is a paramount question so this piece of data deserves your full attention over the next 36 hours.
But if the question of affordability has been answered, you have all the data you can collect.
Enter your heart. The emotional element of your college search counts, too, maybe now more than at any other moment in this journey of discovery. The analysis of facts and figures guided you to this penultimate moment of choice; your "pros and cons" list only gets you so far. Your heart whispers: "Can I see myself here?" It's counseling you to imagine institutional fit, to own the place and the experience it offers. What's the vibe? Does it feel comfortable to you? Will you thrive in its environment? Can you imagine yourself being happy?
Those are not insignificant questions. Each is deeply personal, and that's why it feels challenging. Remember, there is not a correct or incorrect decision, just the one you make for yourself. Own your instinct. Be true to what's important to you.
What's your inner voice advising you to do? Listen to it as you reach the finish line of your college search. And—wherever it leads you—please share your news with us by 11:59PM on May 1.  Good luck!
What is Pre-Law like and what if I want to go to Law School?
A:
A recently accepted 23(!!!!!!!) recently emailed me and thanked me for a tour I had given him a couple of years ago.
absolutely loved being a Resident Advisor and resource for my group of Dartmouth Bound students, and I was so impressed with all of them and their willingness to get to know each other even within such a short time frame.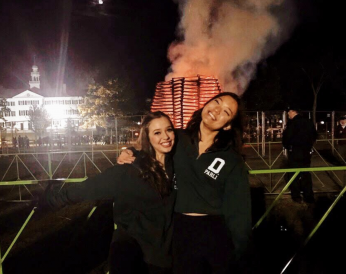 Welcome to our family!
It's now mid-December and you've finally received your ED acceptance letter. Congrats!! You've done it: you're going to your dream school.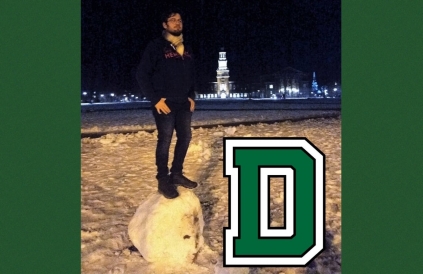 I only discovered Dartmouth in August, and instantly felt compelled to apply. Let me explain to you something from a student perspective, the thing that makes me say this is the best College there is.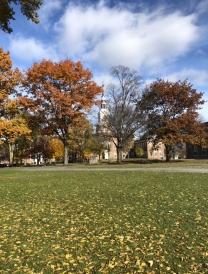 Whether you're trying to articulate your love for the "College on the Hill" in one 100-word essay or deciding if you want to apply to Dartmouth at all, I hope this can elucidate why I applied to Dartmouth (and why you should too)!

Melissa Barales-Lopez
2022
I was in your position just a year ago, and I would like to share some of the tips I learned while applying to colleges as an international student, while it's still fresh in my head!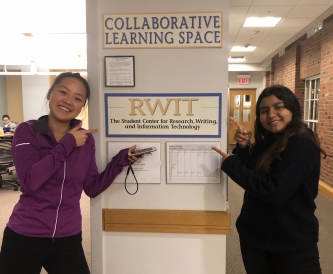 Even if you're a brilliant writer like Theodor Geisel (aka Dr. Seuss, one of our favorite alums), having another pair of eyes look at your paper is indispensable.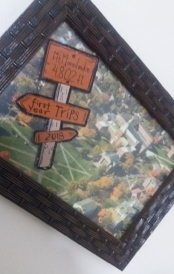 We talk a lot about how hard it is on us, transitioning into college. New friends, new routine, new activities. What we don't really talk about is our parents' side of this.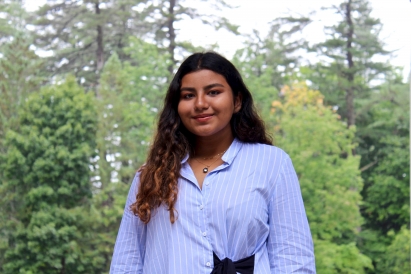 Ahlan, everyone! Welcome to my intro blog! 
My name is Lamees Kareem, and I am a '22 (freshman) from Jeddah, Saudi Arabia.