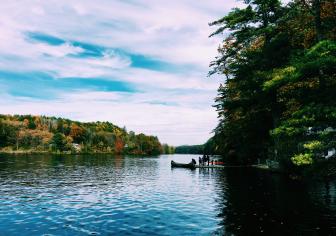 Vice Provost for Enrollment & Dean of Admissions and Financial Aid
« All Posts by this Blogger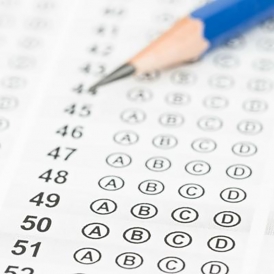 Dartmouth Adopts a Test Optional Policy for Class of 2025
June 3rd, 2020
This morning, the College Board called upon its member institutions to "offer flexibility in admissions this year to reduce anxiety for students." It is a remarkable request that matches our remarkable moment.
The Board acknowledged its struggles to meet surging student demand for upcoming administrations of the SAT during the ongoing global health crisis. It noted access to test registrations is especially compromised in the "densely populated areas hardest hit by Covid-19." In its statement to member institutions, the College Board noted students from these areas "will face the greatest challenge in finding open seats because of scarce test centers" and the social distancing such centers now require. From an admissions perspective, that is an untenable situation that requires an immediate institutional response.
Effective immediately, Dartmouth College is enacting a one-year suspension of our standardized testing requirement for candidates seeking undergraduate admission. Dartmouth College is now test optional for the Class of 2025. 
In normal circumstances, standardized testing offers useful statistical context for the holistic evaluation of a student's academic record as well as our essential assessment of preparation for the curriculum we offer. But this moment is not normal. As I noted in an earlier blog post, we promised to adapt our admissions requirements as the situation evolved and as warranted. The situation has evolved, and a policy pause is now warranted. However, our commitment to academic excellence and intellectual curiosity has not changed.
"Optional" is not a trick word. It is not a wink that signals a continued institutional preference for the upcoming admissions cycle. This is not a moment for euphemisms or gimmicks; there should be no parsing of intent with this amended testing policy. It is a clear response to an unprecedented moment that requires admission officers to reimagine some of the elements we have historically required as we reassure anxious students about their upcoming applications. Worries about oversubscribed test sites, anxiety regarding limited registration access and the incongruity of test prep during a quarantine can be set aside.
At Dartmouth, we will welcome any testing element a student chooses to share—the SAT, the ACT, a subject test, an AP score—or none at all. Our admission committee will review each candidacy without second-guessing the omission or presence of a testing element. As with the other optional components of the application—an alumni interview, a peer recommendation—the decision to share testing as an element of holistic review is purely an individual one. For students who wish to submit an SAT or ACT score, we recommend just one test session.
We strongly advise students to focus on the many holistic elements of the application that showcase academic excellence in a more qualitative way. In addition, Dartmouth will not report a testing profile for the Class of 2025 to the campus or national media nor will we share one in our publications or on our website. If the goal is to "reduce anxiety for students," let's reduce the spotlight on testing during these uncertain times. Test prep and multiple test sessions are not good uses of a student's time, money, or emotional energy during an ongoing public health crisis. 
In this 100th anniversary of holistic admissions review at Dartmouth College, that ancient ideal of the whole person is more urgent and relevant than ever. Testing is not universally available right now, and it is time to adjust our requirements, our priorities, and our focus. Other matters demand our collective energies right now.
NOTE: Dartmouth will continue to follow the guidance and policies of the Ivy League regarding testing requirements for applicants who expect to participate in the varsity athletic program.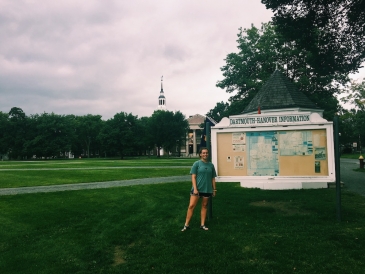 Like many of my classmates, Dartmouth is the first private school I've ever gone to. Coming from a small Southern town, the vast majority of people I know don't travel more than a few hours away for college.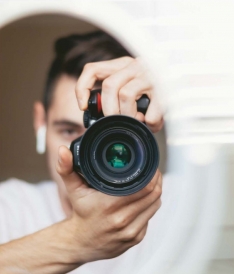 Here's a counterintuitive thing about a college search as it takes shape: it's not about a college. A college search is your search. So start with you. Hello, you.
Lee Coffin
Vice Provost for Enrollment & Dean of Admissions and Financial Aid
"The Search," the podcast that made me a podcaster, launched this week. I'm calling it an act of admissions citizenship, a conversation about college admissions for stuck-at-home high school juniors.
Lee Coffin
Vice Provost for Enrollment & Dean of Admissions and Financial Aid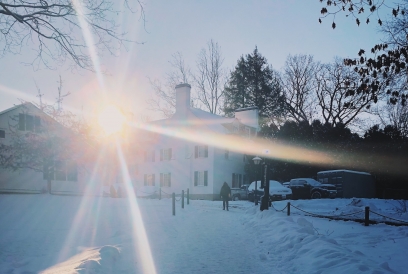 The college selection process was far more challenging as an introvert. During my freshman year, I've had the opportunity befriend people who fall all over the introverted/extroverted spectrum.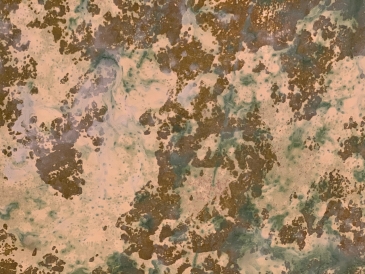 For those of you who have committed to Dartmouth (yay!) and are wondering what you should do now, here's a little bit of advice (Hint: it's pretty simple). Thanks for reading!

My best friend Laurel tells us why she chose Dartmouth!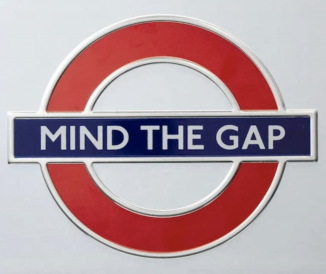 The college admissions landscape buzzes with vexing questions about gap years. 
Lee Coffin
Vice Provost for Enrollment & Dean of Admissions and Financial Aid
Today I'm here with a special article featuring my sister Carolina, who has recently committed as a member of Dartmouth's class of 2024!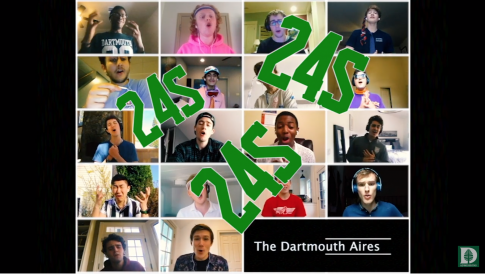 From my own living room, I send my heartfelt thanks to the Big Green family for proving that community transcends the physical boundary. And to the '24s who claimed their place in this Big Green community last Friday, welcome home.
Lee Coffin
Vice Provost for Enrollment & Dean of Admissions and Financial Aid