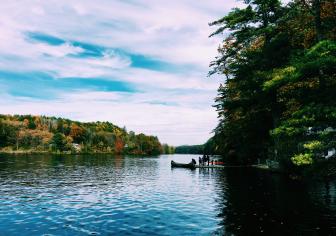 Vice Provost for Enrollment & Dean of Admissions and Financial Aid
« All Posts by this Blogger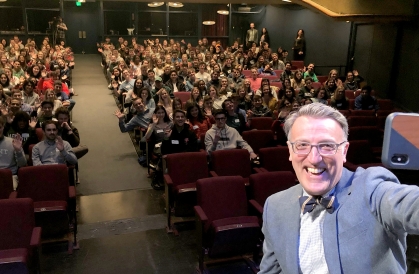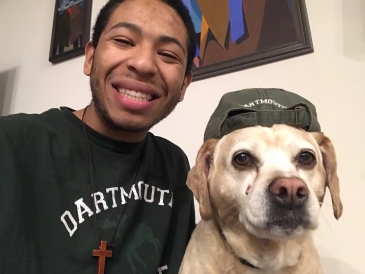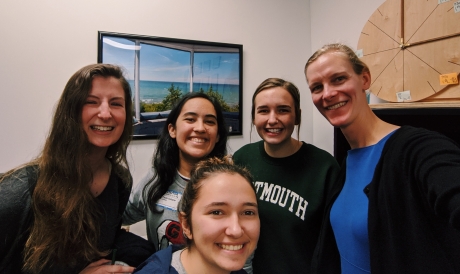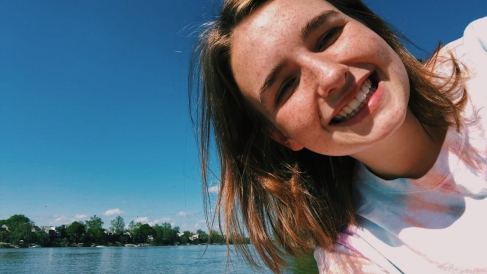 Dartmouth '24s: Enter Our Selfie Challenge!
Congratulations on your acceptance to Dartmouth College! Today, I'm turning my blog over to our social media team to share details on a Selfie Challenge that we hope will enable you to share in and celebrate your accomplishments with our community. Read on for details!
_______________________________________________________________________________________________________________________________
Welcome to Dartmouth, '24s! To celebrate your acceptance, we invite you to join our Selfie Challenge. To enter, simply post a selfie with any of the 24 things on this list to an Instagram story or post. As you'll see below, some of our current bloggers have started the selfie challenge off strong — and we want you to join in, too! Be sure to tag  @dartmouthadmissions and add the hashtag #dartmouth24s for a chance to win prizes and be featured.
1.  You in Dartmouth apparel
2.  Dressed in flair (Not familiar with Dartmouth flair? Read Abbi '23's post about it here!)
3. In a "BEMA" — Big Empty Meeting Area! 
4. Next to a lone pine
5.  Dressed as a Dr. Seuss character
6.  Recreate one of the 3D Magazine covers
7. Your favorite green spot
8.  Dressed up as a famous Dartmouth alum
9.  In front of a landmark or sign in your town wearing a Dartmouth shirt/sweatshirt/hat, etc.
10. Your favorite 3D Magazine article
11.  A sustainable selfie (go Green!)
12.  With a Dartmouth alum
13.  A book by a Dartmouth professor or alum
14.  A fellow future '24 (selfies over Zoom, FaceTime, and Skype meetings count)!
15.  Wearing a groutfit (that's a *green* outfit) 
16.  On a hike
17.  Doing your favorite research or work for your favorite class
 18.  Holding a sign with a message to your future classmates!
19.  A river of your choosing 
20.  Your favorite hobby or self-care method
21.  Stargazing
22.  With someone who wrote you a recommendation (teacher, guidance counselor, peer, etc.)
23.  Cabin camping
24. Watching a Dartmouth producer's show or a Dartmouth actor in a TV show/movie 
Post your photo(s) with the hashtag #Dartmouth24s for a chance to win! Prizes include Dartmouth apparel and swag, an appearance in 3D Magazine, and gift cards to our favorite Hanover eateries!
The college search is a daunting process. Where does one even begin? How does one navigate this sea of webinars, virtual tours, and student panels? Read on for some tips!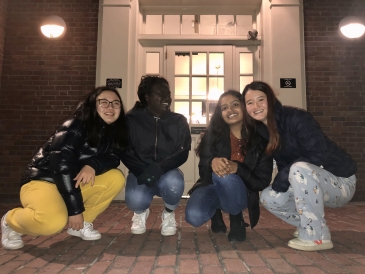 A school had to meet three criteria for me to consider it a "good fit": academics, location, and community. After researching about Dartmouth and visiting the campus, I realized that this school was not a good fit for me-- it was a perfect fit.

I sat down with Ali Duke, Assistant Director of Admissions, to ask her some questions about the alumni interview process at Dartmouth. Read on to learn more!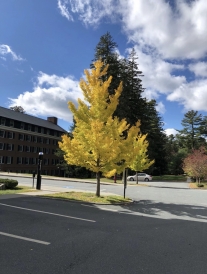 In the spirit of being another term closer to finally going back to Dartmouth, I thought I would talk about a few things this term that have still felt distinctively Dartmouth, even though I'm thousands of miles away.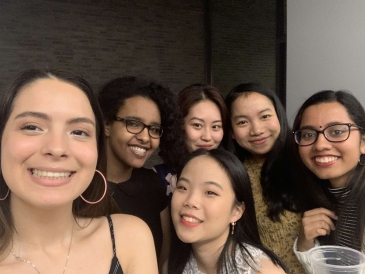 I remember the first time I got really excited about Dartmouth—it was late 2018, right in the midst of college application season, and I had just gotten a fresh edition of 3D, Dartmouth's undergraduate admissions magazine, in the mail.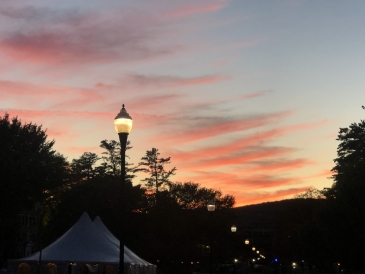 Applying to college is a hectic process, and the current health crisis must only amplify these feelings of uncertainty for you all. As someone who just graduated this May, I'd love to share some snippets of advice for you high school seniors!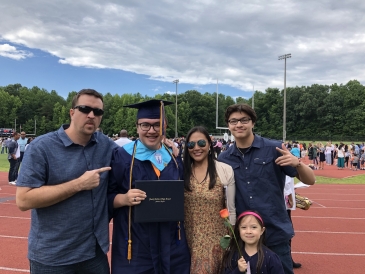 As a high schooler, you're busy. But not all of that time is necessarily spent on extracurricular activities that fall under your typical umbrella. Family responsibilities, especially during COVID-19, count just as much on your application.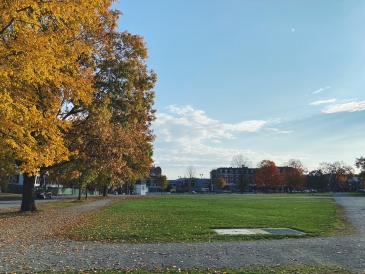 As the early application deadlines begin to pass, I try to offer any advice I have about college applications and share my experiences.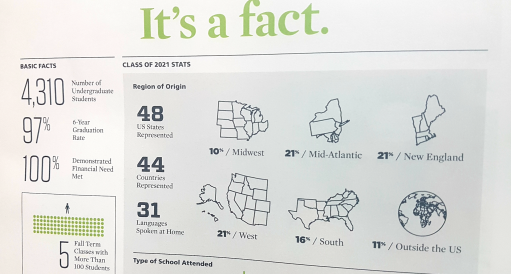 For a lot of students, myself included, cost and affordability are often the determining factors in our college search.