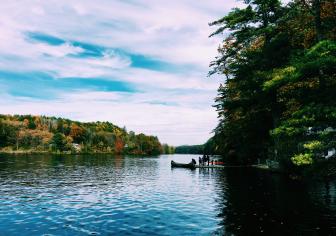 Vice Provost for Enrollment & Dean of Admissions and Financial Aid
You are here
« All Posts by this Blogger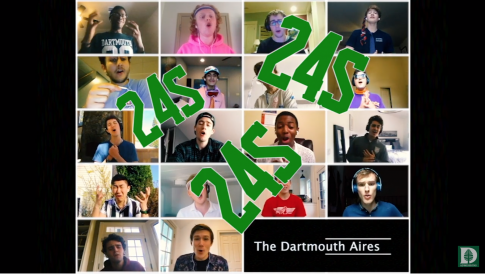 Community Endures
If the pandemic has taught me anything, it's the importance of people in my life.
I'm not just talking about my family, friends, neighbors and coworkers. I mean people. The people I chat with at the grocery store. The people who pass me on the street as we walk our dogs. The people who dine near me at my favorite restaurants as well as the servers and owners of those places. The people who sit in the pews with me at Sunday Mass. The people on my flight, at the gym, in line at Starbucks. I miss them. None of those interactions are possible now as Covid-19 shuttered all of those routines.  Everyone else is six feet away; people avoid me as I approach and vice versa. My mask hides my smile.
But our shared isolation and social distancing over the last several weeks has also amplified my appreciation for community. When my priest live-streamed his Easter Mass, I cried when he waved as he signed off. He's still there. When I Zoom with my mom as she bakes cookies or with my coworkers or applicants from 9-to-5 every day, the smiling faces from those glowing squares remind me of the connections I still have. I see them. They still matter. They still make me laugh. They're still my people.
At Dartmouth, community has endured and shined over the last five weeks as the people of this Big Green clan welcomed its newest members. Our community might have scattered during an abrupt moment in mid-March but its spirit is intact. We rallied. Our conversations with accepted members of the Class of 2024 were online but they were not "virtual." They were real. They were sincere. They were empathetic. 
When the Dartmouth Aires shared their musical tribute to the 24s with me, I had goosebumps. It was witty and playful and engaging. No one asked them to write, rehearse, and Zoom-record an online performance dedicated to their future classmates. But their enthusiasm for Dartmouth and the warmth of their (remote but lively) showmanship rang forth from their respective locations beyond Hanover. It was kind.
Faculty offered webinars showcasing excellence in teaching—excellence that shines around a table in Dart Hall and around a Zoom Square this term—while panelists answered questions and offered insights from living rooms, kitchens, porches, and bedrooms in every time zone around this stay-at-home world. Curiosity endures.
Dartmouth undergrads—more than 800 of them—hosted and texted and posted and virtually toured and recorded and cheered as potential classmates pondered an enrollment decision unlike any before it. Alumni gathered in virtual receptions, they made calls, they recorded greetings despite "shut-in hair" with omnipresent cheer.
And, of course, my colleagues in Admissions and Financial Aid rolled up their proverbial sleeves and went to work. We offered more content last month than any April has ever featured. Spotlighting community is easy when the community so warmly joins the effort. As dean of admissions and financial aid, I am very appreciative of every minute each of you shared with our prospective students and their families. We put Dartmouth's celebrated tight-knit community on full display as best we could. Virtual constraints be damned.
I'm an extrovert. I like interacting with others, talking, laughing, sharing a meal. Those in-person moments will return. (I'm also an optimist.) But until it does, I take comfort in the social opportunities that technology affords us during this socially distanced spring.
From my own living room, I send my heartfelt thanks to the Big Green family for proving that community transcends the physical boundary. And to the '24s who claimed their place in this Big Green community last Friday, welcome home.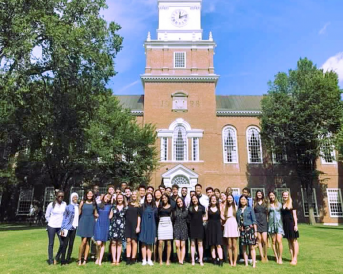 Here are 5 weird, small, and perhaps surprising things that make Dartmouth home for me.

Hello! I'm Julia, one of the Senior Admissions Fellows this year. Read on to learn how I ended up at Dartmouth and get a glimpse of what my time has looked like since.

I saw my friends and professors in the people I pass on my runs, my classes slowed to a snail's pace but in a good way, and I hung onto every word each professor had to offer.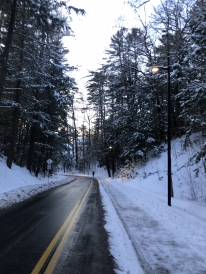 One question that prospective students tend to ask is: "What exactly is there to do in a small New Hampshire town?"

This week, I wanted to give you an example of what a day at Dartmouth (albeit long-distance Dartmouth) looks like.

I've been reflecting on the lovely past four years of my life, and I came up with this list of seven things to help you succeed and thrive at Dartmouth.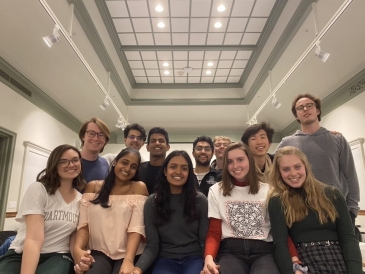 wanted to try something new and expand my horizons, so I decided to give it a shot. And I am so glad that I did!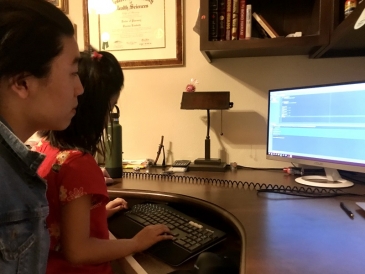 The fact that our professor gave us a free textbook of his own design is amazing. With Dartmouth having a ton of free resources, I figured I might as well use some on my younger siblings!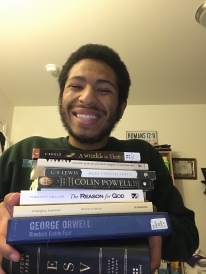 Even though I am not in Baker, that Dartmouth spirit of reading and learning is alive and well.