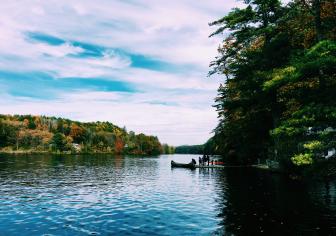 Vice Provost for Enrollment & Dean of Admissions and Financial Aid
« All Posts by this Blogger
2.5 Admissions Tips from Our Dean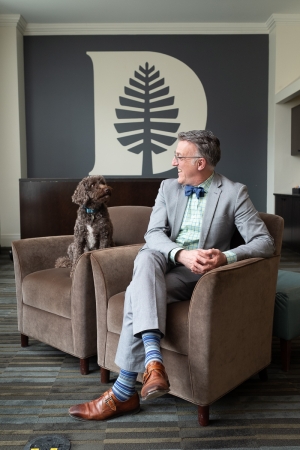 In
just a few short weeks, the annual admissions calendar hits one of its milestone moments—not quite a "holiday" but as close as it gets in this realm—as the application deadline arrives the day after January 1 (aka New Year's Day to those not focused on all-things-admissions). Something tells me the date is circled on many calendars!
Dartmouth's calendars have had another date circled—in green, of course—for quite some time; December 13, 2019! 250 years ago, the College was granted its charter by the Second Earl of Dartmouth. It's Dartmouth's birthday! And a big one, at that! A quarter millenium feels momentous, certainly worthy of a few gifts. Here's a deanly gift as you cross the Ts & dot the Is on your applications. 
A bit about this advice: deans love numbers, but there's no way you're going to read (or I'm going to write) the 250 pieces of advice that would wrap this blog in a nice little bow. Even 25 seems like a stretch. Instead, I'll share the two and a half pieces of advice that might not be new or groundbreaking, but are often misunderstood, underestimated, or occasionally ignored:
No. 1

First: It's okay to brag about yourself. 

Your application is your story. It's your way of introducing yourself to the colleges on your list, and the goal is to share your personal narrative in a confident, clear, and compelling way. Years from now, you'll do something similar as you apply for jobs and write a cover letter that accompanies your resume. What might feel like "bragging" is really your first opportunity to showcase your interests and talents to someone who does not know you.

No. 2

Second: the Dartmouth Writing Supplement helps us get to know you better.

We can read your transcripts and your recommendations, but reading your supplemental essays helps us understand those intangibles that can't be easily reflected in a resume. We enjoy getting to know your sense of humor, your passion, your intellectual curiosity, your self-awareness, your social awareness, perhaps a mix of a few of these. Your writing helps us get to know you and we do read every word you choose. 

No. 3

The half: If you applied early somewhere, make sure you update your documents and remove the name of the early institution from the application you will send everywhere else.

Remind your teachers, too.

We hope you consider joining Dartmouth's next 250 years of intellectual discovery!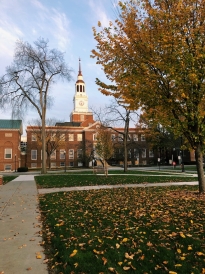 Looking back on my college search process, I remember really wanting to meet students to try and get a sense of the school's culture. To help you guys out, I decided to interview a couple '24s to help you guys get a sense of Dartmouth!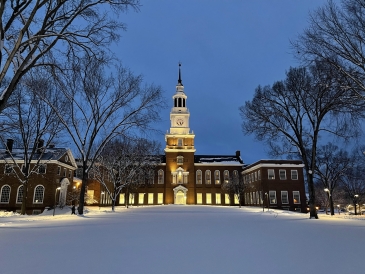 We so very wish you could step onto Dartmouth's campus yourself to witness the beauty of our winters live, but COVID-19 has made visiting campuses extremely difficult. I would love to share some of my favorite photos from this past snowy week!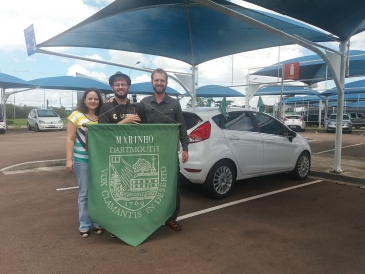 International students like me are no strangers to choosing their College without being able to physically visit. Now, I believe everyone is in that situation, and I decided to gather some thoughts on my choice!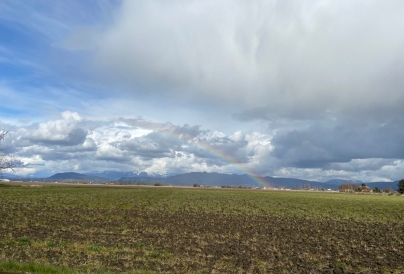 If you haven't heard, this year's application deadline has been extended from February 1, 2021, to March 1, 2021. Read on to hear about my application process!

The college search is a daunting process. Where does one even begin? How does one navigate this sea of webinars, virtual tours, and student panels? Read on for some tips!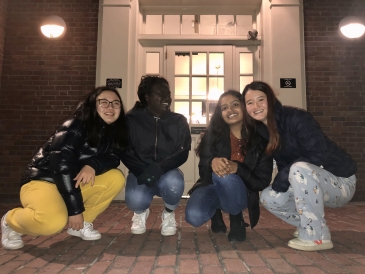 A school had to meet three criteria for me to consider it a "good fit": academics, location, and community. After researching about Dartmouth and visiting the campus, I realized that this school was not a good fit for me-- it was a perfect fit.

I sat down with Ali Duke, Assistant Director of Admissions, to ask her some questions about the alumni interview process at Dartmouth. Read on to learn more!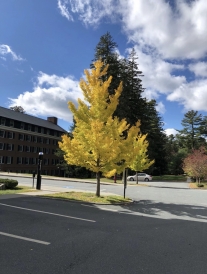 In the spirit of being another term closer to finally going back to Dartmouth, I thought I would talk about a few things this term that have still felt distinctively Dartmouth, even though I'm thousands of miles away.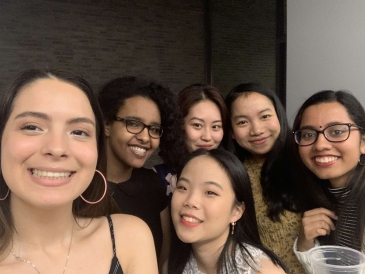 I remember the first time I got really excited about Dartmouth—it was late 2018, right in the midst of college application season, and I had just gotten a fresh edition of 3D, Dartmouth's undergraduate admissions magazine, in the mail.