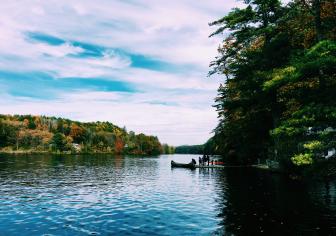 Vice Provost for Enrollment & Dean of Admissions and Financial Aid
« All Posts by this Blogger
2.5 Admissions Tips from Our Dean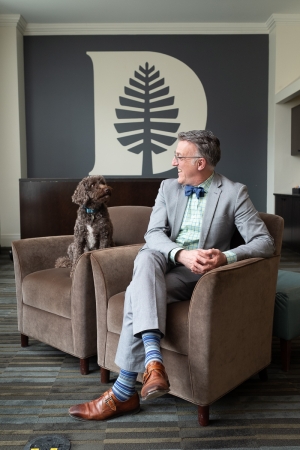 In
just a few short weeks, the annual admissions calendar hits one of its milestone moments—not quite a "holiday" but as close as it gets in this realm—as the application deadline arrives the day after January 1 (aka New Year's Day to those not focused on all-things-admissions). Something tells me the date is circled on many calendars!
Dartmouth's calendars have had another date circled—in green, of course—for quite some time; December 13, 2019! 250 years ago, the College was granted its charter by the Second Earl of Dartmouth. It's Dartmouth's birthday! And a big one, at that! A quarter millenium feels momentous, certainly worthy of a few gifts. Here's a deanly gift as you cross the Ts & dot the Is on your applications. 
A bit about this advice: deans love numbers, but there's no way you're going to read (or I'm going to write) the 250 pieces of advice that would wrap this blog in a nice little bow. Even 25 seems like a stretch. Instead, I'll share the two and a half pieces of advice that might not be new or groundbreaking, but are often misunderstood, underestimated, or occasionally ignored:
No. 1

First: It's okay to brag about yourself. 

Your application is your story. It's your way of introducing yourself to the colleges on your list, and the goal is to share your personal narrative in a confident, clear, and compelling way. Years from now, you'll do something similar as you apply for jobs and write a cover letter that accompanies your resume. What might feel like "bragging" is really your first opportunity to showcase your interests and talents to someone who does not know you.

No. 2

Second: the Dartmouth Writing Supplement helps us get to know you better.

We can read your transcripts and your recommendations, but reading your supplemental essays helps us understand those intangibles that can't be easily reflected in a resume. We enjoy getting to know your sense of humor, your passion, your intellectual curiosity, your self-awareness, your social awareness, perhaps a mix of a few of these. Your writing helps us get to know you and we do read every word you choose. 

No. 3

The half: If you applied early somewhere, make sure you update your documents and remove the name of the early institution from the application you will send everywhere else.

Remind your teachers, too.

We hope you consider joining Dartmouth's next 250 years of intellectual discovery!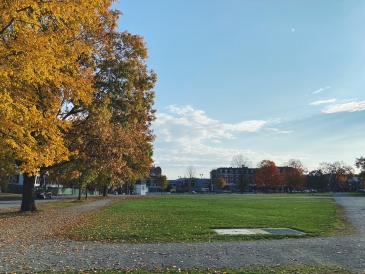 As the early application deadlines begin to pass, I try to offer any advice I have about college applications and share my experiences.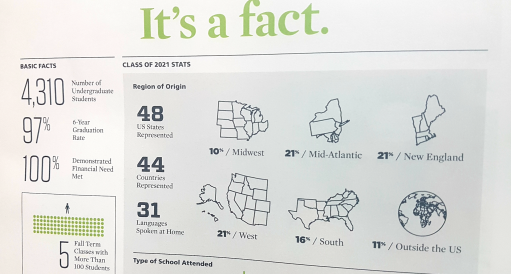 For a lot of students, myself included, cost and affordability are often the determining factors in our college search.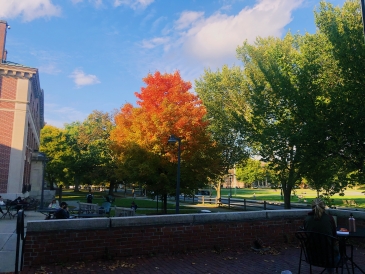 My personal visit to Dartmouth was a huge factor in my decision to apply, so in honor of Week 7, I hope this blog post can virtually illustrate some of what Dartmouth has to offer in seven images – worth 7,000 words!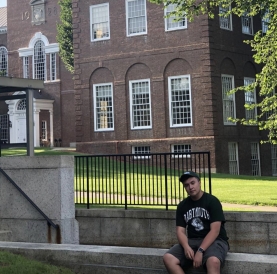 Over the past year, I've talked a lot with prospective students. Picking college is a big deal, but if I knew what I do now, I'd still pick Dartmouth a dozen times over.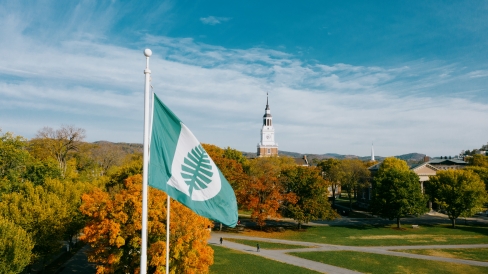 Recently, I've had the pleasure of talking to a few prospective students through Dartmouth Admissions. After sharing my experiences and fielding questions on virtual panels and high school visits, I'm reminded of my own college process.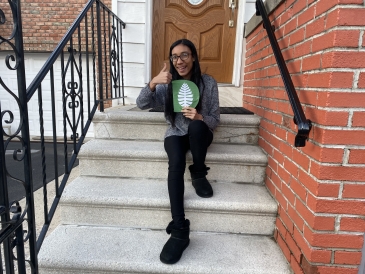 From writing essays to preparing for interviews (while taking classes), it may seem like you're drowning in work. Despite all this, I learned a lot from my application process.

Need some inspiration for your personal statement? Look no further! This is the blog post for you, my friend. Come on in and see how a Dartmouth Admissions Officer responded to my questions about essay writing!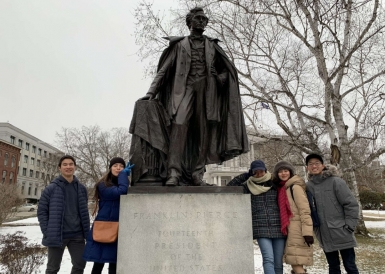 Sophomore year—it's that college phase where you're still figuring out who you are and where you belong.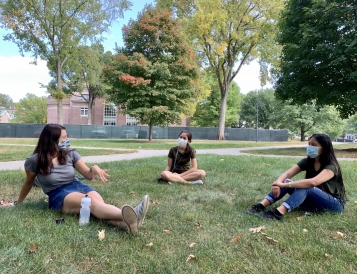 To those who may question whether applying is the right choice: yes! If you are looking for a sign to apply, this is it. Hear from a first-generation, low-income Chicana about why it's important to take a risk and apply.