« All Posts by this Blogger
We Meet A-List Directors... for Class!
As you may have heard, Dartmouth students, unlike most students studying elsewhere, are blessed with extremely dedicated faculty. Not only are they experts, but the majority of professors are generally renowned in their respective fields. With such skilled individuals in every department working to make your educational experience as best as possible, you can imagine the benefits that you can yield as a student.
Yet, none of this truly sunk in until I participated in a class assignment for my "Intro to Middle Eastern Politics" course last night…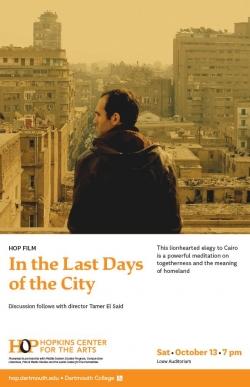 Since we were discussing the Arab Spring in class, our professor, Professor Ezzedine Fishere (check out The D's interview with him), asked us to watch and write a response to an Egyptian film called: "In the Last Days of the City." The critically acclaimed film by Tamer El Said showcases a filmmaker's struggle to capture Cairo in the days building up to the 2011 revolution. It has been screened in cinemas from Berlin, Paris, and Beirut - finally making its way to own very own Hopkins Center for the Arts!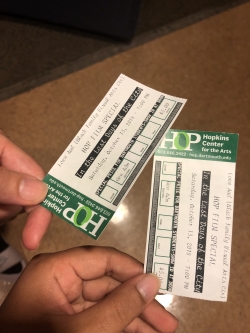 However, not only did we have the chance to watch the phenomenal movie, we would even meet the director himself. In fact, I had the privilege of meeting Mr. El Said for a quick chat before walking into the theater.
After the potent, heart-felt movie was screened, Mr. El Said answered queries from both students and professors; the discussion was absolutely thought-provoking. This event was organized by the amazing Middle Eastern Studies Department at Dartmouth, headed by Professor Tarek El-Ariss (watch this video, too!). Aimed at presenting Middle Eastern culture through art and literature, the department's first event (of many) for the year was telling of what is yet to come.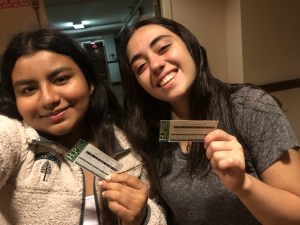 As an art-fanatic from the Middle East, it is very exciting (and somewhat comforting) to know that I can still explore my culture from miles away - not to mention in such an exclusive way! In fact, a movie as vivid (and controversial) as El-Said's would never make it to most cinemas in the Middle East. Leave it to Dartmouth to expand your learning opportunities in the most interesting means.
Regardless of the classes you end up choosing your first term, know that your learning experiences will never be confined to the classroom. Whether they are movie screenings or lunch discussions with experts in a specific field, every academic term will come with its highlights and remind you of some of the perks of studying at Dartmouth.
N.B. cover photo was posted by Mr. Tamer El Said (@tamerelsaid37) on Instagram.