« All Posts by this Blogger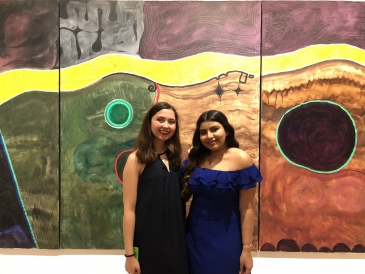 A Very International Weekend
One of the things I am so grateful for this term is the amount of community building the International Student Association (ISA), as well as the Office of Pluralism and Leadership (OPAL), are trying to do. As the international student community at Dartmouth grows, I believe it is of utmost importance to make sure that a sense of community is established - and that is precisely what this weekend's Winter Masquerade aimed to do. 
The ISA teamed up with the Korean Student Association (KSA) to throw a masquerade ball for us. Their choice of venue was pretty incomparable; they held the event at Dartmouth's one and only Hood Museum! We dressed up for the event that was impeccably organized with catering, live performances from student groups (such as Street Soul), and a DJ. Friends of mine on the ISA executive boards have been planning for this event for two months - it certainly paid off! 
It was a very nice social event. My friend Saruul Ijilmurun, said that "[she] reconnected with some of the friends I made in O-Week (orientation week). We had a chance to catch up. It was very nice to also get a break from our hectic Week 7 schedule". I can definitely relate!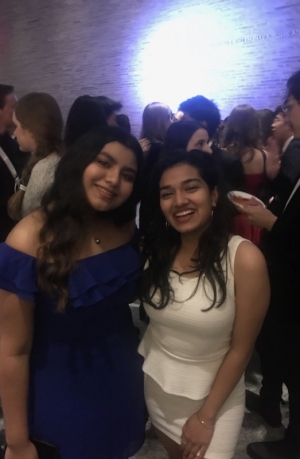 It was truly nice to be able to listen to music from all over the world and appreciate each others' cultures. The aspect of internationalism was even manifested in the Hood Museum's displayed artwork, which we had the chance to inspect as we toured the wide halls of the museum. The displayed artworks span the globe, ranging from Levantine artifacts to abstract European pieces. It was quite astonishing for me to know that such renown art pieces, such as Mark Rothko's, are kept in no other than Hanover, NH!
In addition to the Winter Masquerade, OPAL arranged an ice-skating event for us, where we could reconnect with our International Student Mentors at Occom Pond. Our International Student Mentors are one of our best peer resources. Personally, I emailed my amazing mentor, Sonia Qin, a lot before arriving at Dartmouth. I had the opportunity to ask her about topics ranging from academics to the social scene, all of which she gladly answered. Considering we have similar interests, we bump into each other often and grab meals every now and then!
Personally, I am very fond of the events OPAL and ISA are planning; events, such as the ones hosted by OPAL, are very enjoyable, especially since we have met a lot of people on International Student Orientation, many of whom we may not necessarily bump into often. As the international student community at Dartmouth expands, I absolutely love the direction our student organizations are taking!