« All Posts by this Blogger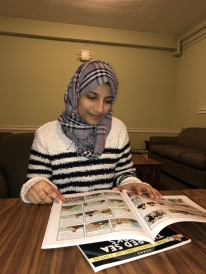 Reading Comics for Class?!
Many of you, like myself, may have read comics as kids; the bright colors and the action-filled stories would keep us captivated and yearning for the next series. I recently had the chance to revisit some iconic French comics, like Tintin and Astérix, in none other than my First Year Seminar with Professor Annabelle Cone of the French & Italian Department.   Little did I know, most of these graphic novels are quite symbolic and worthy of scholarly analysis.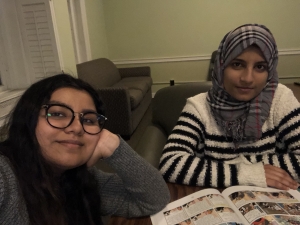 Whether it is by analyzing the 'gutter' situation of a planche or the encrage, there are a lot of ways to dissect these graphic novels formally. It turns out that there is a good number of scholars who dedicate their life's work to studying the possible historical and cultural contexts these graphic novels are written in and their impacts on the reader's perception (whether adult or child!).
Besides their relevance to politics and history (which I enjoy reading about), the graphic novels have various allusions to the Middle East and introduced the topic of the West's fascination with the Orient, as well as its misrepresentations in Franco-Belgian graphic novels. I was able to discuss the depiction of people of color in the graphic novel and present my perspective as an Arab myself.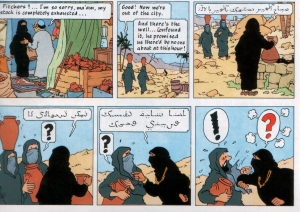 For research, our professor prompted us to explore parts of our library, Baker-Berry, that many of us have never been to before. To my surprise, there were three full bookcases of analytical work on graphic novels. To top that off, our professor allowed us to look at some vintage copies of these comics that she personally collects!
This French Graphic Novels class also managed to enrich one of my favorite hobbies - cartooning (check out my article about cartooning for The Dartmouth)! Learning about the detail of professional cartoons truly helped me refine my skills and put deep thought into the aesthetic and techniques employed in my own cartoons.
French Graphic Novels is just another example of some of the amazing and unconventional courses we can take here at Dartmouth are courses, like "Life on Mars?" and "Is Dartmouth a Religion?". I would have never imagined taking a writing course about French Graphic Novels and enjoying it as much as I do! Definitely a perk of the liberal arts education...