« All Posts by this Blogger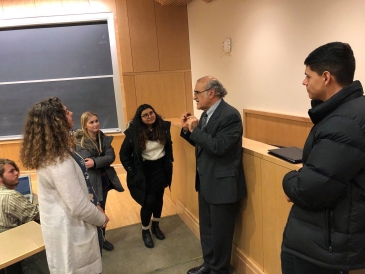 Middle Eastern Studies Dept.: Arabic in a Changing World
As a student from the Middle East, I would have never imagined that I would go to the States to learn more about the politics and culture of my own region… Yet, ever since my first term at Dartmouth, I have already (1) taken a course in Middle Eastern Politics, (2) considered minoring in Middle Eastern Studies (MES), and (3) attended almost all of the MES department's events (check out: "We Meet A-List Directors… for Class!").
Despite it being a relatively small department, the MES department at Dartmouth has been very active, holding various events in which they invite renown authors, artists and scholars to hold panel discussions and give lectures at Dartmouth. 
This past week, the MES department has especially shed light on the theme of "Arabic in a Changing World," introduced by Mahmoud al-Batal,
Professor and Director of Arabic at the American University of Beirut and co-author of 
Al-Kitab
 and 
Alif Baa
 Arabic book series used in Dartmouth Arabic classes. In his lecture, we explored how different languages' popularity fluctuates in light of major events relevant to the people or culture of that language. Specifically, since the Arab World is prominent in the news, the Arabic language has in turn risen in popularity. However, the dilemma he emphasizes is that Arabic teaching, in most parts of the world, is still very much archaic and strict, despite the effects of modernity on the language - making it somewhat inaccessible to foreign learners.
Another topic we discussed is the question of dialects. There are two main forms of Arabic: Modern Standard Arabic (MSA) - used formally and in writing - and the 'colloquial' dialects since Arabic is spoken differently in different Arab countries. The dialect, I personally speak in is Hijazi (of the Western Saudi Arabian region). As a drill instructor myself (click here to see my blog about 'drill'), I have often wondered how students would apply Arabic in conversations and day-to-day use, so being able to discuss that with an expert in Arabic language teaching was absolutely informative. Prof. Al-Batal simply suggested: "Teach them your dialect!"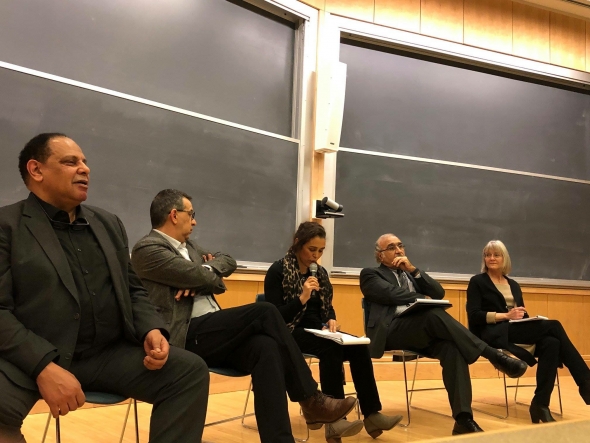 Of course, this multi-faceted, complex issue could not be explored in one session alone. The MES department held another event: a panel discussion with guest speakers Mahmoud al-Batal and Kristen Brustad, Prof. Al-Aswani, Prof. Fishere, and Prof. Chahboun. Each presented their opinion on the matter, after which the attendees - both students and professors from other departments - joined in on the debate.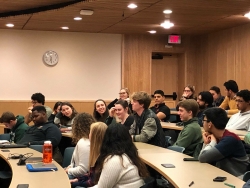 The chair of the MES department, Prof. Tarek El-Ariss, reassured me that they have more events in store, and I am beyond joyful to hear that. Some of the MES department's professors are authors of amazing Arabic literature that I studied in my IB coursework in high school! So, by being able to have meaningful conversations (and even grab meals) with them, trust me when I say that you will find yourself having 'pinch-me' moments every now and then!