« All Posts by this Blogger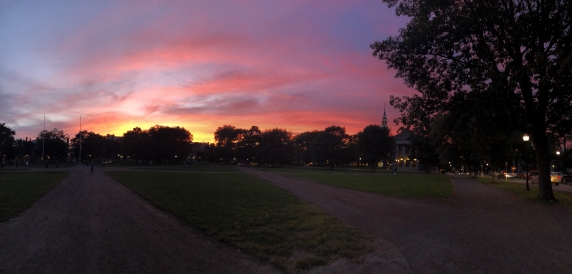 How to Find a Home Away from Home
On September 23, Saudis all around the world celebrated the kingdom's independence on Saudi National Day. Cars sprayed in monochromatic green flooded the streets and buildings around the world, such as Burj Khalifa and Arc de Triomphe, flashed with the Saudi flag. People gathered together and festivities ensued… My snapchat was bombarded with videos of spectacular firework shoes and waving flags of green. Yet, it was weird watching all the festivities go about from afar. For the first time in my 18 years of life, I was not there to celebrate…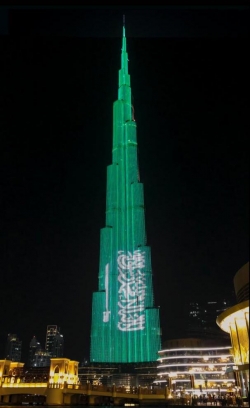 Given the inexplicable excitement that consumed me about going to Dartmouth, I never truly imagined missing home. Yet, it is quite a common phenomenon to experience during your first term (or year) studying abroad. Regardless of whether or not you are an international student, being away from family and friends can be tough.
Nonetheless, Dartmouth is luckily an environment that is filled with an insurmountable amount of support that this feeling soon subsided. As if Dartmouth felt my uneasiness, it conspired to evict this feeling from me.
By chance, I just so happened to get blitzed ('emailed,' as per Dartmouth jargon) by some Arab students at Dartmouth to meet up for lunch. A few days earlier, Al-Nur, a Muslim student organization, organized a breakfast where I got to meet Dartmouth upperclassmen who related stories of their transition to college and offered unparalleled support in all aspects of mine.
Finding a community (or communities) you identify with can truly bring a great amount of comfort to your college experience. Regardless of what community you belong to or identify with (it is totally fine not to identify with any as well), you are bound to find it on campus. If you don't, you can easily start one! Community building is something that I, personally, found solace in during my first few weeks here at Dartmouth.
Besides, although I may miss out on many events back home, I am attending many more here - think of opportunity cost, aspiring Economics majors! From ice cream socials, movie screenings at the HOP, to mini dorm concerts my roommates and I throw at night, there is so much to do here.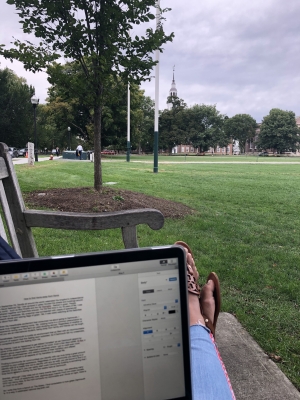 As I contemplate and write this blog from a bench on the Green, I find some consolation in how GREEN Dartmouth is. In a way, it celebrated National Day with me!