« All Posts by this Blogger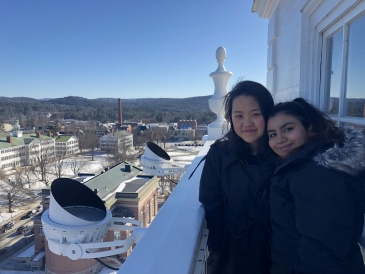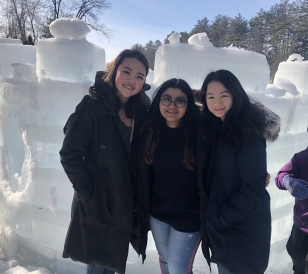 How to Celebrate Dartmouth's 250th Year of Winter
Every term, Dartmouth has one big, traditional weekend celebration. The big event of every winter term is Winter Carnival. As Dartmouth celebrates its 250th year, this carnival's theme is "Ice Age: 250 Years of Winter". Here are some of many activities you can do during Winter Carnival weekend:
1. Go to the top of Baker Tower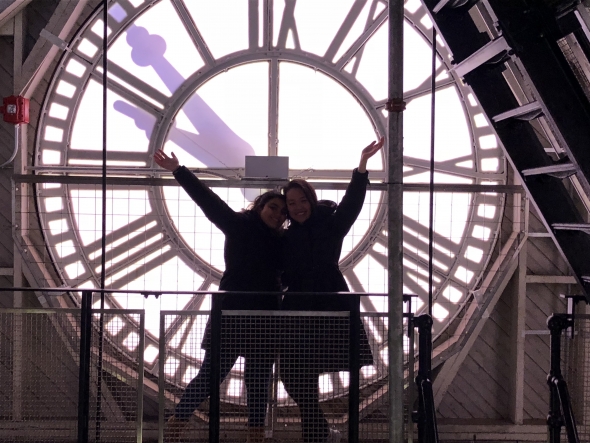 Every term, tours are offered to the top of Baker tower. Those who went up during fall term took in the beauty of fall foliage. In winter, it's a whole different kind of beauty! I went up there with my friend Celina, to enjoy the scenic views of a snowy Hanover.  Luckily, it was a bright day, so the views were truly spectacular. It can get quite windy and cold at the top, but trust me, it is worth it! You will get some cool pictures out of it, too!
2. Ice Sculpture Contest
One of Dartmouth's Winter Carnival traditions is the ice-sculpting contest. Clubs on-campus and groups of friends compete against each other with sculptures pertaining to this year's theme. After attending training sessions, the groups made ice sculptures that are absolutely superb! My fellow blogger and friend, Gui, carved one with his band (check out his blog!) Those of us who don't carve get to view the ice sculptures and vote. Here are some of my favorites…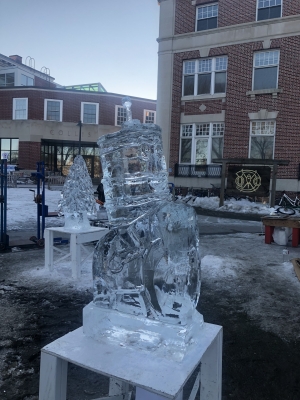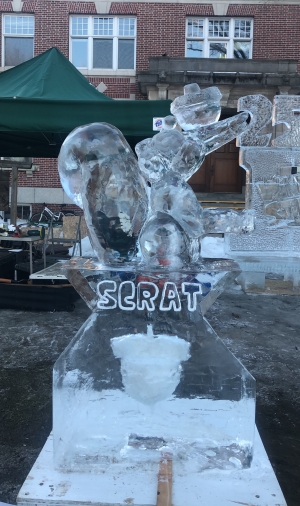 3. Polar Plunge
CAUTION: only for the brave! Are you ready to plunge into the ice-cold water of Occom Pond? The polar plunge is probably one of the most exhilarating experiences in Winter Carnival… at least, according to my friends. Unfortunately, I had a cold this weekend and could not go for it, but there's always next winter! 
4. Party in Occom Pond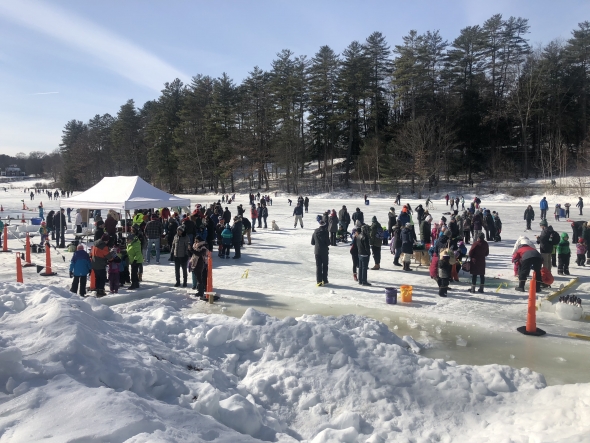 On the Sunday of Winter Carnival, families and students in Hanover go to Occom Pond for one last carnival celebration. You can have free food & hot cocoa, roast marshmallows, and listen to live music on a relaxed Sunday afternoon - all while you are ice skating on Occom pond, of course!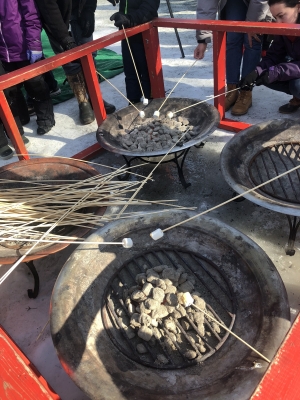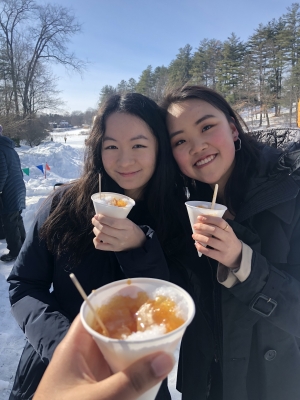 With many activities to do during Winter Carnival, it does not surprise me how everyone looks forward to this event every winter. What a way to take advantage of the season!