« All Posts by this Blogger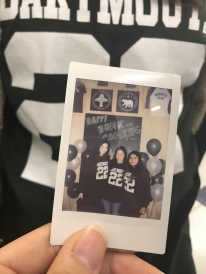 Don't Fear the Triple!
I remember feeling very anxious when I first received my housing assignment. I always had my own room, and by chance, was never housed with a roommate during summer camps. To top that off, I really like my personal space. So, it only made sense that I would request a single for my first year at Dartmouth when filling out the housing questionnaire and listing my preferences. As soon as housing assignments were out, I felt a bit nervous: not only did I not get a single… or a double… but I got a TRIPLE!
Now that I have spent almost two terms with my amazing roommates (shoutout to Phoebe and Sarah!), here are my thoughts about living in a triple. I am so glad I didn't get the single I initially wanted!
What I  initially expected/ heard from others:
You will find it very difficult to find your personal space
You may get closer to one roommate over the other… someone will ultimately be left out.
It can be difficult to get along with one roommate, imagine having two!
Yet, when I got to Dartmouth, I decided to rid myself of any possible pre-conceived notions of life in a two-room triple and objectively experience it myself. I'm so glad that I did that!
Turns out, my roommates and I have quite a lot in common. We often find ourselves chatting for long hours and catching meals together every now and then!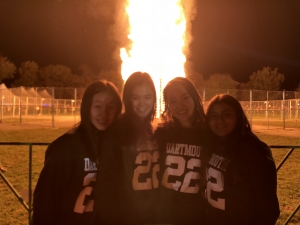 The relationship I have with my roommates also turned out to be the basis of a very good support system. Whenever any of us hits an obstacle, we have each others' backs. This support has been especially important for us as freshmen. No two of us ended up being closer to each other. Yes, personal space can be difficult to manage sometimes, but communicating that with each other has proven to be the most effective solution for all three of us. There have been a few times when one of us expressed concerns over space management in our room. We were able to simply solve them by moving furniture and making some tweaks to our arrangements.
I believe the key to making the most of your housing situation (if you are in a double, triple or quad) is to communicate with your roommates. Having said that, you do not have to be the closest of friends with your roommates - it's an added bonus if you do! Simply ensuring that you all are on the same page and making time to hang out with each other every now and then won't hurt.