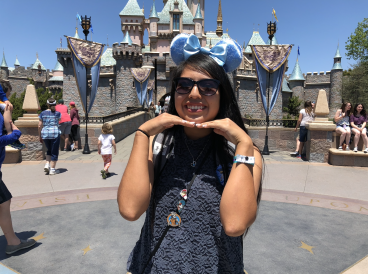 Me in 350 words!
Hello everybody! As you can see from my bio, my name is Kayleigh Paddock and I am a first-year student here at Dartmouth. I am super excited to share my Dartmouth experience with you all and this is actually my first time blogging ever (super exciting)! I am from the small town of Tuba City, which is located on the Navajo reservation in Arizona. Growing up in the Painted Desert of Arizona, I have always been surrounded by such a dry environment, so coming to Hanover where there are REAL TREES is a huge change for me! The New England foliage prompted me to buy my first, and definitely not last, pack of Claritin. Of course, growing up in the southwest, I have never seen snow reach heights above 3", so I am a bit terrified of the New Hampshire winters who are notorious for being as low as -20 degrees and packing on snow as high as 2 feet.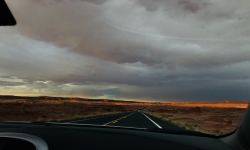 You may be wondering, why Dartmouth for me? Why attend a school over 2,000 miles away from home? A number of factors prompted me to choose Dartmouth. Of course, attending an institution with great academics was a priority and I feel here, I can get the academic challenge I need/ crave. Next, the Native Americans at Dartmouth (NAD) program definitely won me over in my college selection. Being away from home is tough, and although I've only been in the NAD community for three weeks, I can already feel the warm, inviting sense of community that is here. Every day, I am meeting new faces, making new friends, and slowly easing into the Native American House (NAH), my home away from home.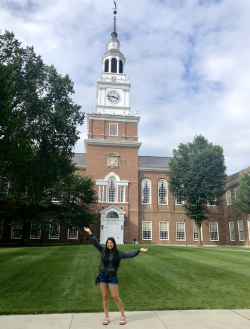 A couple of fun facts about me:
I am a HUGE Disney fanatic!!

I love playing volleyball and I am currently trying out for the club volleyball team here at Dartmouth, so fingers crossed I'll make cuts!

I have four cats, but I only like three of them. One is nearly 14-pounds!! 
There's a bit about me…feel free to send questions my way and enjoy my future posts!