You are here
« All Posts by this Blogger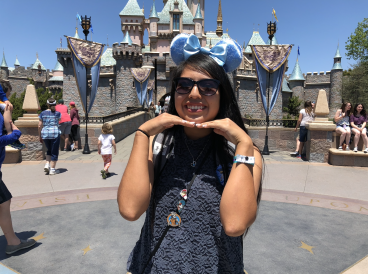 Me in 350 words!
Hello everybody! As you can see from my bio, my name is Kayleigh Paddock and I am a first-year student here at Dartmouth. I am super excited to share my Dartmouth experience with you all and this is actually my first time blogging ever (super exciting)! I am from the small town of Tuba City, which is located on the Navajo reservation in Arizona. Growing up in the Painted Desert of Arizona, I have always been surrounded by such a dry environment, so coming to Hanover where there are REAL TREES is a huge change for me! The New England foliage prompted me to buy my first, and definitely not last, pack of Claritin. Of course, growing up in the southwest, I have never seen snow reach heights above 3", so I am a bit terrified of the New Hampshire winters who are notorious for being as low as -20 degrees and packing on snow as high as 2 feet. 
A couple of fun facts about me:
I am a HUGE Disney fanatic!!

I love playing volleyball and I am currently trying out for the club volleyball team here at Dartmouth, so fingers crossed I'll make cuts!

I have four cats, but I only like three of them. One is nearly 14-pounds!! 
There's a bit about me…feel free to send questions my way and enjoy my future posts!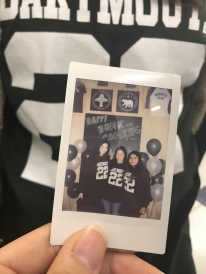 I always had my own room, and by chance, was never housed with a roommate during summer camps. To top that off, I really like my personal space.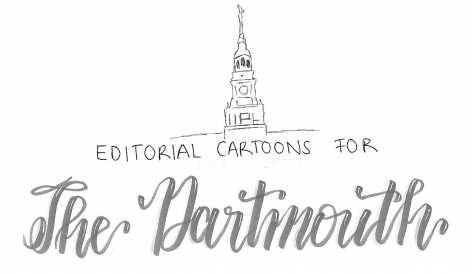 We all have drawn cartoons for America's oldest college newspaper, The Dartmouth!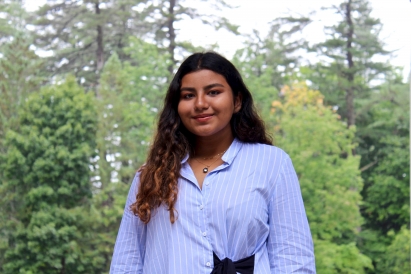 Ahlan, everyone! Welcome to my intro blog! 
My name is Lamees Kareem, and I am a '22 (freshman) from Jeddah, Saudi Arabia.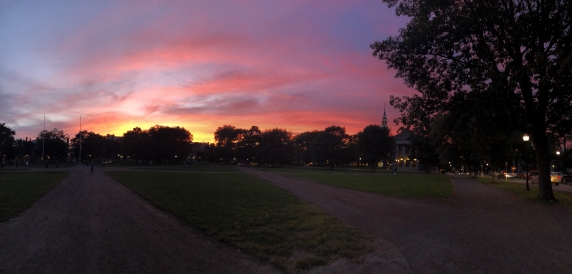 Finding a community (or communities) you identify with can truly bring a great amount of comfort to your college experience.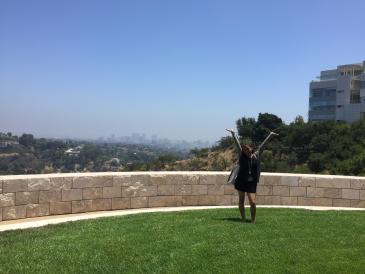 My name is Melissa and I come from East Los Angeles (born and raised). Buckle up as I take you through my life story and explain my ultimate arrival to Hanover, 2,947 miles from home. Hold on tight because this is going to be a long ride!

Melissa Barales-Lopez
2022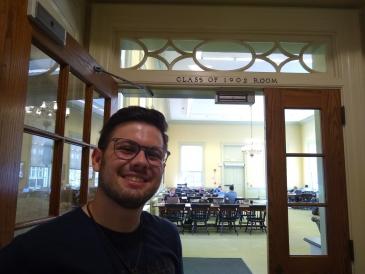 From an old room, a new face wants to introduce himself to you! What is he doing here? What is his thing? Does he even know? Find out this, and more, today!
The prospect of going to college overseas so far away from home is indeed a daunting one. What I encourage all of my international readers out there to do is always to keep an open mind when it comes to colleges.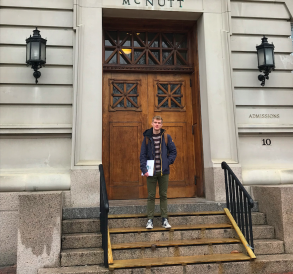 Having grown up in Minneapolis, I became accustomed to having parks and lakes around every corner – and didn't want to let that privilege go. Thankfully, the Dartmouth campus doesn't disappoint.