You are here
« All Posts by this Blogger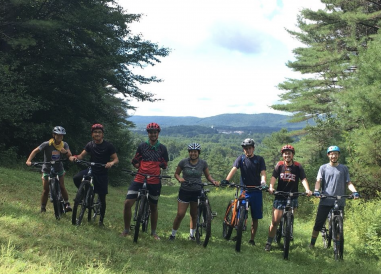 Braids and Bandanas
Before coming to Dartmouth, one of the best pieces of advice I had received from current Dartmouth students is to register for First-Year Trips! For those of you who do not know what trips are, it is a five-day excursion the Dartmouth Outing Club (DOC) sponsors that includes a laundry list of activities to choose from such as mountain biking (which I chose), hiking, sailing, and much more! It is a pre-orientation event that I believe is amazing as it is your introduction to not only the college, but to your future peers and friends. For example, if it weren't for trips, I would not have met the great friends I have today. The tight connection you build with your group of other fellow trip-goers (i.e. trippees) will always be there

between you all. For example, my fellow trippees and I are all still in close contact and we aim to at least have a "trips reunion" once a term.
Initially, I was reluctant to register for trips just because I have little experience with the outdoors, but the DOC does a great job of making trips comfortable for anyone at any level of skill. For this reason, I decided to choose mountain biking despite having no experience whatsoever! With the introductory sessions to mountain biking and its technique, I became more comfortable each time I went for a ride. By the end of trips, I actually decided to pursue my newly-sparked interest of mountain biking and I try to ride at least once a week.

Overall, my trips experience was amazing. From playing jelly bean games, sharing our most embarrassing life experiences, and whipping up watery mac and cheese as the sun set, I really enjoyed my trip and I would do it all over again if I had the chance. Trips was a great introduction to Dartmouth and it set the foundation for the following orientation events. Because of the connections I built with my peers during trips, I was able to go into the school year with confidence knowing I have friends to chat and have fun with.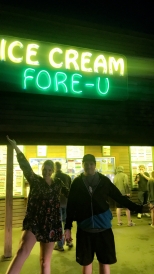 With many of my friends back from their off-terms, I am excited for the many different events happening at Dartmouth this term. Here the five things I look forward to most each spring!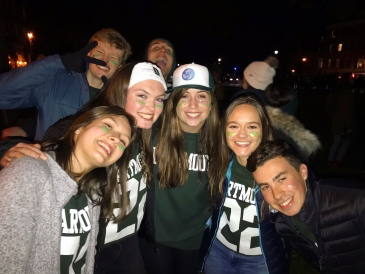 Whether you've dreamed of Dartmouth your whole life, or whether this whole ordeal is an unexpected adventure you didn't quite see coming, we at Dartmouth are excited to welcome you to campus.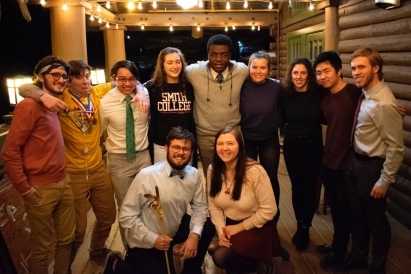 BandQuet is an annual Marching Band banquet. Alumni host the current Band in a night of food and fun at a local restaurant.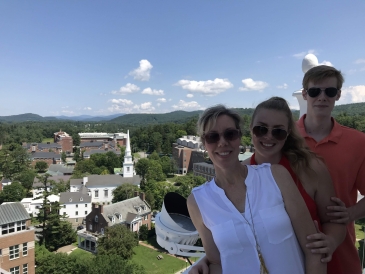 At the beginning of the term, all of us bloggers gathered together to share a meal and catch up on our current writing and work ideas. One of the brainstorming activities we did involved compiling a list of words that encapsulated Dartmouth to us.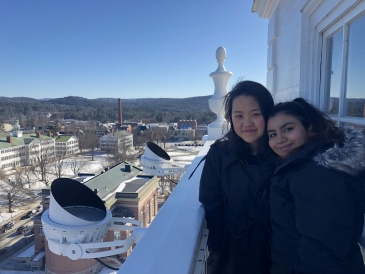 Every term, Dartmouth has one big, traditional weekend celebration. The big event of every winter term is Winter Carnival.

When I first drove up to Dartmouth for my admissions tour during my junior year of high school, I remember immediately seeing the clock-face of Baker tower and knowing that I had arrived on campus.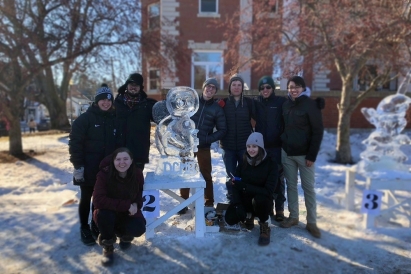 Oh, the Mardi Gras of the Northeast. Winter Carnival! You can do so much... In my case, I chose to spend it learning a new skill: ice carving, as a member of the Marching Band's team! Come learn about it!
How the heck did I become a senior? The past three years have flown by, and with only winter and spring term left, I am starting to feel the nostalgic reality that my precious time left at Dartmouth is winding down.
First built in 1933 to service skiers on Mount Moosilauke (who knew the mountain hosted America's first modern downhill race?), the Lodge has serviced the Dartmouth and Upper Valley communities for more than eighty-five years.