« All Posts by this Blogger
Three Essentials for Battling a New England Winter
Would you believe it if I told you the photos above were taken less than 24 hours apart? As I emerged from my final class sessions of the fall term, I was reminded of the conclusion of autumn through another means: snow. Overnight (literally), the crisp autumnal landscape was covered in a blanket of white, making the view out of my dorm window practically unrecognizable. There are many incredible winter activities worth trying on campus, such as skiing at the Dartmouth Skiway (with easy ski rentals!), skating around Occom Pond, and ice-carving, marshmallow roasting, and Polar Bear Plunging at Dartmouth's annual Winter Carnival (great photos here). However, when walking between classes or running errands outside, the cold and snow can feel like more of a nuisance than a paradise. Talking with friends from warmer states and countries, Hanover's winters seem to be one of the most daunting aspects of Dartmouth life. Here are three tips I've found essential for keeping your cool during the coldest time of the year!
No. 1

Layers, Layers, Layers

You've likely heard the necessity of a good winter coat: something with insulation (be it down or a synthetic filling), a hood, and a water-resistant shell. However, another essential in keeping warm is layers. Wearing a base layer under your day clothes will give you a warmth boost that's low-profile, while a zippered fleece is easy for removal in warmer classrooms. The ability to customize with layers takes much of the guesswork out of staying comfortable both indoors and outdoors. 

The chills and gusts of the winter season can do some serious damage to your skin, especially with long exposure. If you have sensitive skin like me, it's essential to plan ahead before you find your entire face frozen and chapped. Applying an unscented lotion before bed and during your morning routine helps lock in moisture without irritating your skin. Also, carrying around a heavy-duty lip balm, like Burt's Bees or Aquaphor, will save you from the terrible sensation of chapped lips.

As dorky as they may look, snow boots are one of my must-haves. Not only do they keep your feet warm, but their height prevents your socks from getting soaked with melted snow and slush. I've damaged some of my favorite sneakers by wearing them in the snow, all in the name of fashion (see above). It's not worth it, I promise!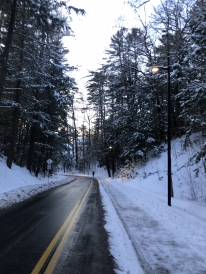 One question that prospective students tend to ask is: "What exactly is there to do in a small New Hampshire town?"

This week, I wanted to give you an example of what a day at Dartmouth (albeit long-distance Dartmouth) looks like.

I've been reflecting on the lovely past four years of my life, and I came up with this list of seven things to help you succeed and thrive at Dartmouth.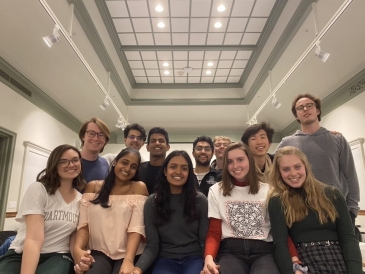 wanted to try something new and expand my horizons, so I decided to give it a shot. And I am so glad that I did!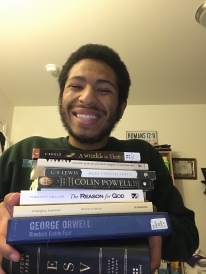 Even though I am not in Baker, that Dartmouth spirit of reading and learning is alive and well.

After talking with our new improv president for a while, we decided that we would do a Zoom show. Not only does performing allow me to share my comedy with my friends, it is just, in general, a great time!
It took a couple weeks, but then I arrived at the (rather obvious) conclusion that school shouldn't preclude my making pancakes or doing chores or watching Frozen II. Zoom does not render Dartmouth some unsympathetic entity.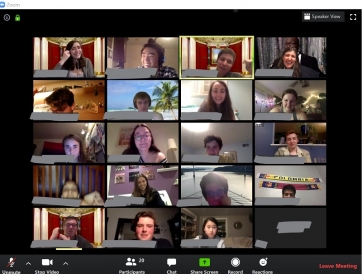 Spring has brought about many, many changes. For me, luckily, my extracurriculars are still on: same time, same people, except now over Zoom.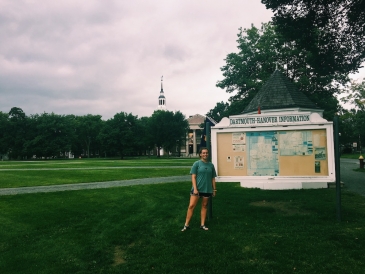 Like many of my classmates, Dartmouth is the first private school I've ever gone to. Coming from a small Southern town, the vast majority of people I know don't travel more than a few hours away for college.