« All Posts by this Blogger
Three Essentials for Battling a New England Winter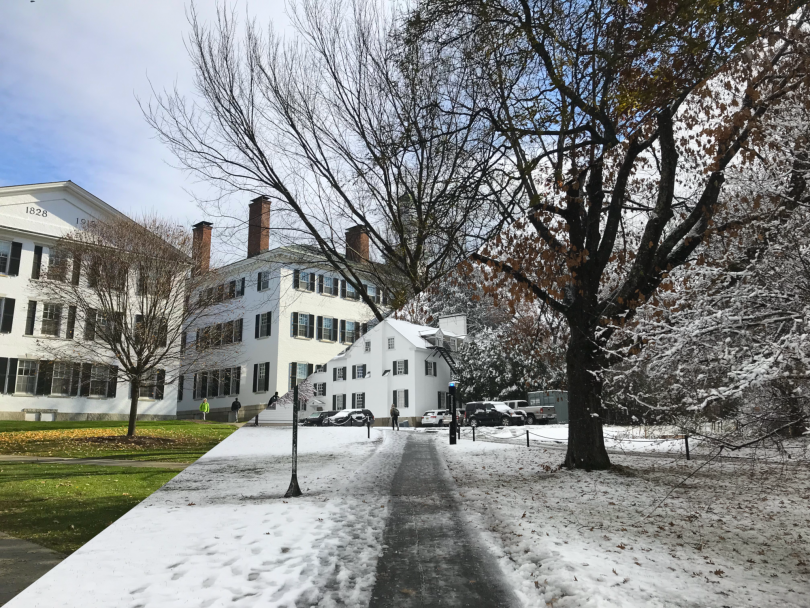 Would you believe it if I told you the photos above were taken less than 24 hours apart? As I emerged from my final class sessions of the fall term, I was reminded of the conclusion of autumn through another means: snow. Overnight (literally), the crisp autumnal landscape was covered in a blanket of white, making the view out of my dorm window practically unrecognizable. There are many incredible winter activities worth trying on campus, such as skiing at the Dartmouth Skiway (with easy ski rentals!), skating around Occom Pond, and ice-carving, marshmallow roasting, and Polar Bear Plunging at Dartmouth's annual Winter Carnival (great photos here). However, when walking between classes or running errands outside, the cold and snow can feel like more of a nuisance than a paradise. Talking with friends from warmer states and countries, Hanover's winters seem to be one of the most daunting aspects of Dartmouth life. Here are three tips I've found essential for keeping your cool during the coldest time of the year!
No. 1

Layers, Layers, Layers

You've likely heard the necessity of a good winter coat: something with insulation (be it down or a synthetic filling), a hood, and a water-resistant shell. However, another essential in keeping warm is layers. Wearing a base layer under your day clothes will give you a warmth boost that's low-profile, while a zippered fleece is easy for removal in warmer classrooms. The ability to customize with layers takes much of the guesswork out of staying comfortable both indoors and outdoors. 

The chills and gusts of the winter season can do some serious damage to your skin, especially with long exposure. If you have sensitive skin like me, it's essential to plan ahead before you find your entire face frozen and chapped. Applying an unscented lotion before bed and during your morning routine helps lock in moisture without irritating your skin. Also, carrying around a heavy-duty lip balm, like Burt's Bees or Aquaphor, will save you from the terrible sensation of chapped lips.

As dorky as they may look, snow boots are one of my must-haves. Not only do they keep your feet warm, but their height prevents your socks from getting soaked with melted snow and slush. I've damaged some of my favorite sneakers by wearing them in the snow, all in the name of fashion (see above). It's not worth it, I promise!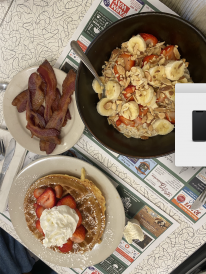 From farmer's markets to Collis stir fry to weekly house events, there are a lot of food options at Dartmouth.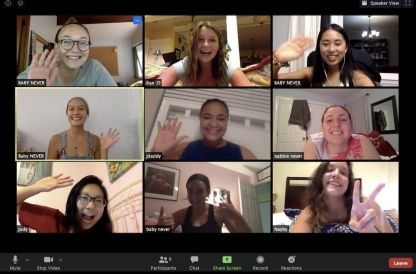 Despite how long it's been since I was physically on campus, my sense of belonging as a Dartmouth student has never wavered.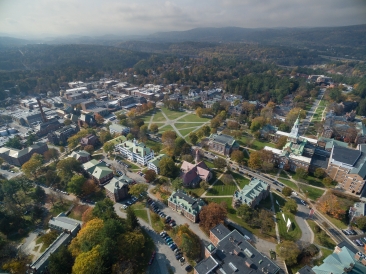 The Dartmouth Center for Social Impact (DCSI) is a hub for students seeking community service opportunities.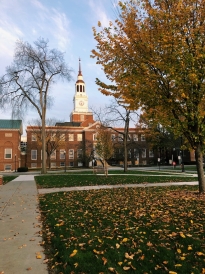 Looking back on my college search process, I remember really wanting to meet students to try and get a sense of the school's culture. To help you guys out, I decided to interview a couple '24s to help you guys get a sense of Dartmouth!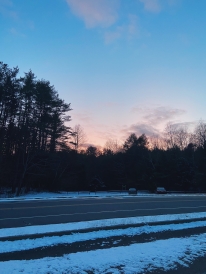 No freshman year is perfect, and I'm reflecting on a few learned lessons that I wish I knew before attending Dartmouth.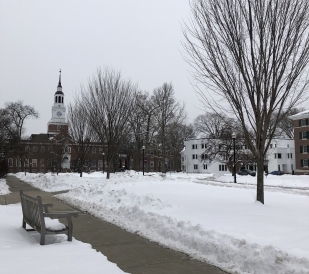 Snow, snow, snow, and more snow! Although my courses have definitely been difficult to manage, I have still been able to participate in some ~cool~ activities and admire winter in Hanover.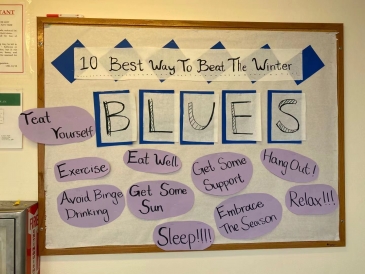 I was attracted by the opportunity to engage with first-year residents and shape their Dartmouth experiences, in addition to working with other UGAs and staff who shared my interest in helping others.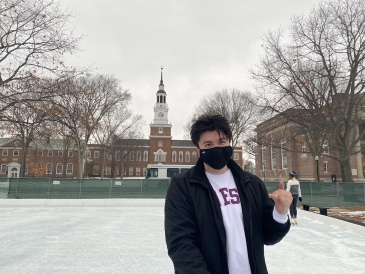 After almost a year off-campus, I came back to campus committed to the winter experience and I am simply loving it.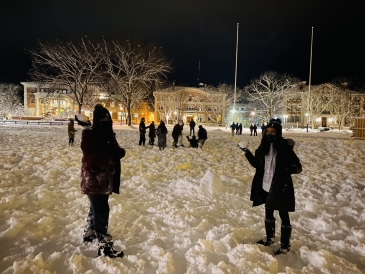 Dartmouth's tradition of a campus-wide midnight snowball fight lives on!