You are here
« All Posts by this Blogger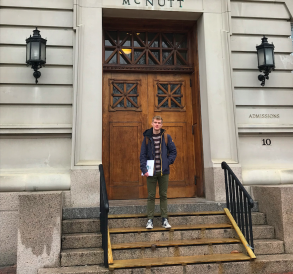 Same Climate, New Culture
Hey everyone! My name is Kaj, and I'm a first-year student. I'm from Minneapolis, and my favorite pastimes include long-distance running, singing, and kicking back with my friends. I have a fraternal twin brother who has also chosen to attend school out-of-state – it's been an emotional rollercoaster for my parents to say the least. I'm still in the process of choosing my extracurriculars, but I'll be sure to tell you all about them in a week's time!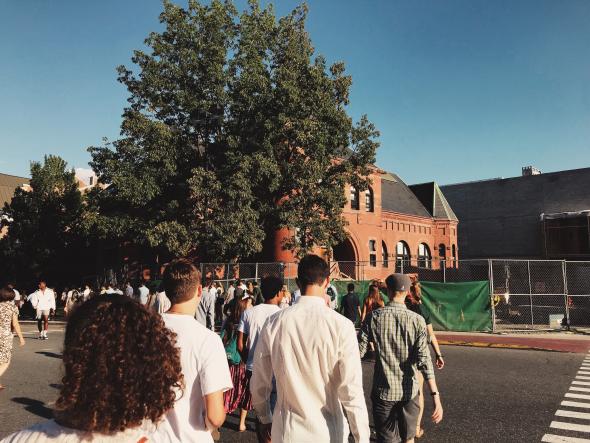 I've been on campus for nearly two weeks now – first participating in a First-Year Trip and then New Student Orientation. Both experiences were great eye-openers to the different facets of Dartmouth. I always knew Dartmouth was a place that prided itself for its robust, close-knit community – but now I got to see that community in action. From campfire stories and impromptu dance parties on "Trips" to lawn games and live music on the Green, Dartmouth transformed from a word to a world; a phrase in emails and letters to an environment abuzz with life and noise. 
Having grown up in Minneapolis, I became accustomed to having parks and lakes around every corner – and didn't want to let that privilege go. Thankfully, the Dartmouth campus doesn't disappoint. Besides being blanketed in trees and enveloped in a valley, there's quick access to the Connecticut River, the Dartmouth Skiway, and the golf course and pond right next to my dorm. Going for a run, swim, bike, ski, or boat ride has never been easier – and I've always been able to find a friend or two to come along.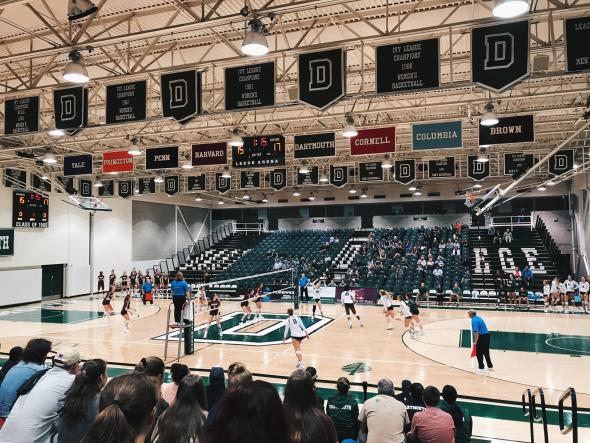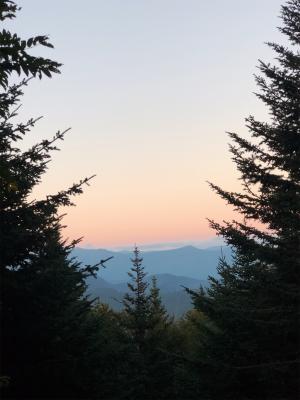 I haven't had my first Hanover winter yet, but I imagine it'll be similar to what I'm used to back home: sub-zero temperatures, snow towering over everything, and enough ice on the ground to make a skating rink in the middle of the street. This might be discouraging to some – and for good reason – but wintertime brings a slew of unique activities and opportunities, not to mention its own innate beauty. Sure, the sky may become pitch-black by 5 in the evening, but the sunny, crisp mornings more than make up for it.
In some aspects, Hanover reminds me of a much quainter version of my home city. Same pine trees and cold climate, but an entirely new culture ready to be discovered and reshaped. I'm so excited to meet my peers from all over the world and become immersed in my classes. As I prosper, stumble, and inevitably grow, I'll be sure to keep you all in the loop!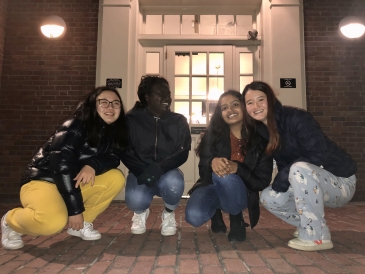 A school had to meet three criteria for me to consider it a "good fit": academics, location, and community. After researching about Dartmouth and visiting the campus, I realized that this school was not a good fit for me-- it was a perfect fit.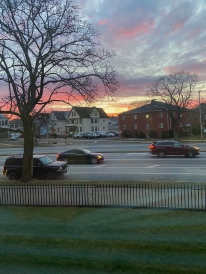 Winter quarter has begun and my life is extremely different from how it was this fall!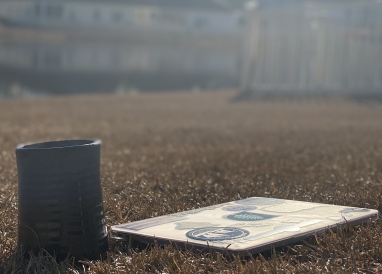 This winter, I will resume classes on campus again -- a little older, a little wiser, and yet no less excited to fall countless times while attempting to ice skate. Upper Valley winter, here I come!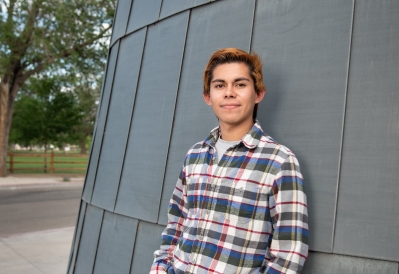 This term, I'll be returning to campus for the first time since March 2020, and I could not be more excited!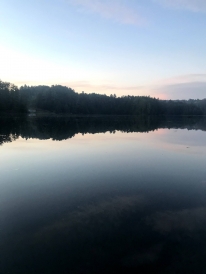 From the pandemic to the election, to online learning, every month seemed to be a new level of Jumanji. However, we have made it. And though 2020 has given me great lessons and experiences, I am looking forward to this new year and for what it holds.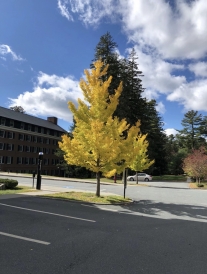 In the spirit of being another term closer to finally going back to Dartmouth, I thought I would talk about a few things this term that have still felt distinctively Dartmouth, even though I'm thousands of miles away.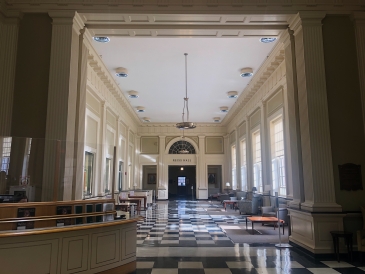 Since Dartmouth is on a fast-paced quarter system, students are constantly soaking in new information. Let me take you through a day in my life preparing for my Education 1 and Econ 1 midterms!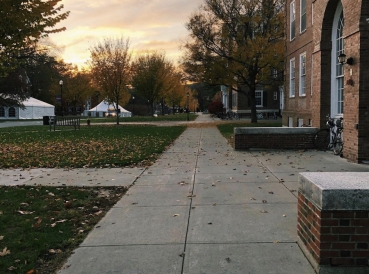 Finding pretty places to power through schoolwork has definitely made my Dartmouth experience better, and—luckily for students—there's no shortage of beautiful places on campus.

As a senior, this is my last winterim, and I plan on making the most of it! Winterim is a break between fall and winter term that spans six weeks (or Thanksgiving to New Year's).