« All Posts by this Blogger
My Favorite Running Routes in Hanover
As a distance runner, I was fortunate to have easy access to a wealth of running trails at home – whether it be on dirt, asphalt, around the lakes, or in the park. My high school track days may be over, but I came to Hanover knowing I wanted to keep running, for the sake of fitness as well as my mental well-being. After getting some advice from my First-Year Trip leaders on what places to check out, I decided to just put on my GPS watch and give it a go!
Running has been the most effective way for me to explore the Upper Valley and familiarize myself with the scenery while getting the opportunity to get away from campus for a little while (which, as much as I love Dartmouth's campus, is really important). If you're looking for a community of people to run with, the Dartmouth Running Team and Dartmouth Triathalon Team are awesome club opportunities — and all levels of ability are welcomed! Whether you plan to run with a club team, with friends, or by yourself, I've compiled a list of three easy routes that I've found the most success with. There are hundreds more out there, ranging from a half mile to twenty, that you can find with a simple Google search. The ones listed are great for beginners and made by yours truly. Check them out below!
No. 1

Occom Pond/Golf Course

My very first run in Hanover took me around Occom Pond, a quaint body of water near my dorm hall that's used for picturesque ice-skating in the winter. A popular running spot for its one-mile circumference, I appreciate Occom Pond for its peacefulness and lack of vehicle traffic. This route adds on a quick loop through the Hanover Country Club's golf course, which has winding trails, both dirt and gravel, open to walkers and runners. 

This trail steps it up a notch, taking you over the Connecticut river to Norwich, Vermont, a town about a quarter the size of Hanover. The map may look like you're running in the middle of the highway, but there are asphalt pedestrian paths on both sides of the streets. This trail was my first venture into Vermont, and Norwich is a charming town that's worth the visit. Since it's an out-and-back, you can easily customize the mileage as you see fit!

No. 3

Lyme Road Rendezvous

My personal favorite, this trail follows Lyme Road past Dartmouth's Geisel School of Medicine and further north into Hanover, passing small cafes and elementary schools along the way. While there are some steep spots, I find this trail the easiest to build up some speed – and on the way back, it's mostly downhill!

If you're indecisive like me, you can make a bizarre combination of all of them, for optimal sight-seeing!
Whether you are coming to campus for the start of your freshman year or returning after a break, the Coach is the first moment that "Dartmouth" exists.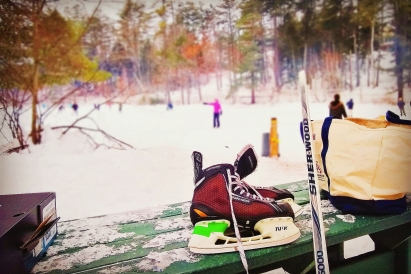 Watch as I endure a few falls as I learn to ice skate. Look out: I am now set to become the best Brazilian ice-skater-hockey-player-SUPERSTAR this side of Occom Pond!
First built in 1933 to service skiers on Mount Moosilauke (who knew the mountain hosted America's first modern downhill race?), the Lodge has serviced the Dartmouth and Upper Valley communities for more than eighty-five years.
Dartmouth winters are frosty and beautiful, but since I'm unfortunately not on campus right now, let's talk about summer for a second!
Sometimes all you have to do is look up to find some of the most unexpected moments of pure, natural beauty. Here are my favorites from this past fall term.
In a poem sent from [email protected] to the entire campus, "Dr. Seuss" invited challenged us all to a snowball fight, asking in the subject line: "Would you, could you, in the snow?"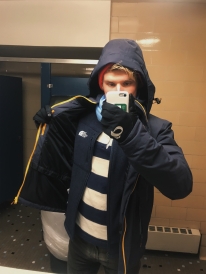 Here are three tips I've found essential for keeping your cool during the coldest time of the year!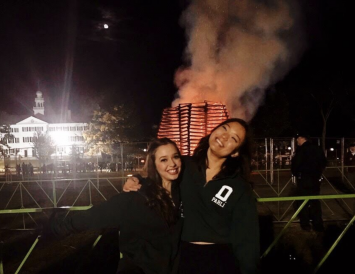 I've heard numerous times that you shouldn't room with your best friend, especially if you want to stay friends.
While I am far from a connoisseur, I wanted to share three favorites.