You are here
« All Posts by this Blogger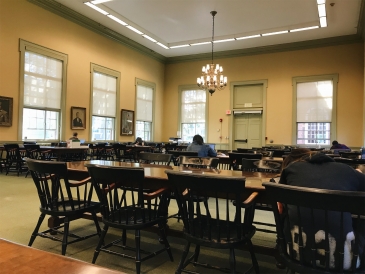 Free Time vs. Me Time
My first two weeks at Dartmouth have come to an end. As crazy as it sounds, that's a fifth of my first term done – just like that! Dartmouth's quarter system, called the D-Plan, means that you hit the ground running with the content of your courses… which also means you have little time to get behind. As stressful as this may sound, the D-Plan was one of the reasons I decided to come here. It meant that I could study intensively in just a couple of subjects at a time – and when ten weeks was done, I could start anew with completely different courses. For someone who has as many academic interests as I do, this was a perfect match. Plus, it allows for incredible flexibility in choosing when you want to be off-campus, whether it be for a vacation, a study-abroad opportunity, or an internship.
I remember hearing the same expression over and over again when I was an upperclassman in high school: "There's a lot more free time in college… you just need to learn how to manage it." Even with my limited time here, I can attest to its truthfulness. From 10:00 am to 1:30 pm on any given day, my classes are in-session – and outside of that, I'm completely free!
Well, not quite. Sure, there's no class, but fill in those gaps with club sports practice from 8:00 to 9:30, study groups from 3:00 to 4:00, club meetings from 5:30 to 6:30, and leisure time with friends – not to mention homework – and my once-blank calendar fills up rather quickly. 
I've found it most helpful to use a Calendar app that's accessible on many devices, like Apple Calendar or Google Calendar. Once I put in all my obligations, I can get a visual sense of when I have time available in my day. Then, I can add activities that don't require a certain time commitment, but are nonetheless important – revising an essay, hanging out with friends, or doing the very basic tasks of "adulting" (logging my work-study hours, doing laundry, and all that fun stuff).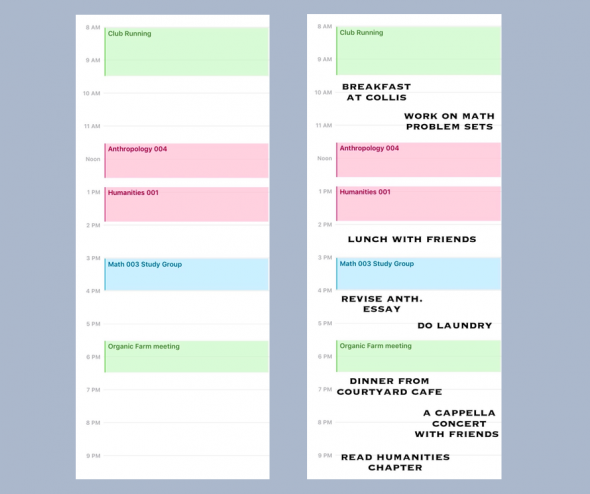 Although I participated in a slew of activities in high school, I wasn't the most productive with my time – Instagram, talking to friends, and falling asleep all contributed to high stress levels that could have been prevented. In many ways, college is a clean slate to develop new habits and become accustomed to self-care. I'm sure that I'll run into struggles down the line, but I'm prepared to adjust my study tactics accordingly as I learn more about myself as a student. If you're looking for more support, the Academic Skills Center is a great place to go for study groups, tutoring, and academic coaching. No matter how much help you need, there's a place to find it here.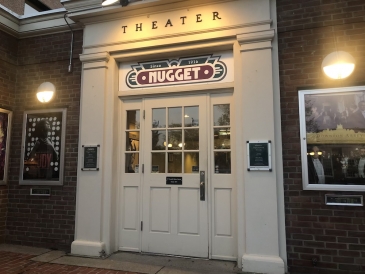 The last week has been a blur of writing, reading, and waiting in FoCo lines, but in my search for some weekend relief, I decided to walk two blocks off-campus in my first sampling of Hanover's local movie theater: the Nugget.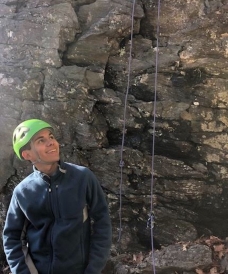 We climbed Rumney Rocks in Rattlesnake Mountain, and the trip, food, and gear were all free.

Despite the chill, it was difficult not to smile at the first sight of snowflakes.

Each term, I look forward to "trying out" a new subject area and learning about something I wouldn't necessarily study through my religion major.
From dorms to houses, singles to quads, fraternities, sororities, and everything in between, Dartmouth students have a whole variety of living options to experiment with.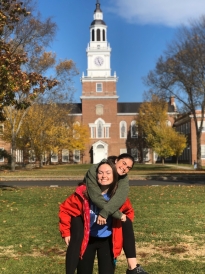 My family visited Dartmouth this weekend and I got to show my little sister around campus!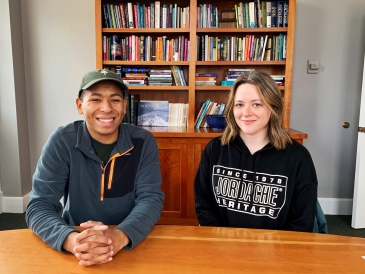 In honor of Veterans Day,  I sat down with student veteran Nataly DeFreitas '20 to hear about her experiences in the United States military and as a Dartmouth student.

What does a freshman student eat for dinner every day of the week at Dartmouth?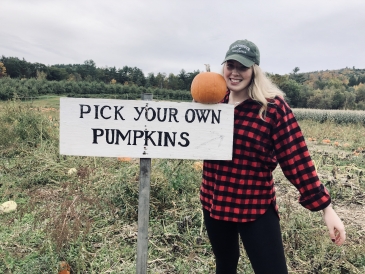 Fall is one of the best times to visit Dartmouth, and coincidentally, one of the most popular. If you happen to be visiting Dartmouth this fall, here is a list of some off-campus activities you need to experience!