You are here
« All Posts by this Blogger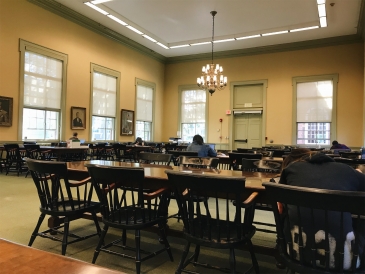 Free Time vs. Me Time
My first two weeks at Dartmouth have come to an end. As crazy as it sounds, that's a fifth of my first term done – just like that! Dartmouth's quarter system, called the D-Plan, means that you hit the ground running with the content of your courses… which also means you have little time to get behind. As stressful as this may sound, the D-Plan was one of the reasons I decided to come here. It meant that I could study intensively in just a couple of subjects at a time – and when ten weeks was done, I could start anew with completely different courses. For someone who has as many academic interests as I do, this was a perfect match. Plus, it allows for incredible flexibility in choosing when you want to be off-campus, whether it be for a vacation, a study-abroad opportunity, or an internship.
I remember hearing the same expression over and over again when I was an upperclassman in high school: "There's a lot more free time in college… you just need to learn how to manage it." Even with my limited time here, I can attest to its truthfulness. From 10:00 am to 1:30 pm on any given day, my classes are in-session – and outside of that, I'm completely free!
Well, not quite. Sure, there's no class, but fill in those gaps with club sports practice from 8:00 to 9:30, study groups from 3:00 to 4:00, club meetings from 5:30 to 6:30, and leisure time with friends – not to mention homework – and my once-blank calendar fills up rather quickly. 
I've found it most helpful to use a Calendar app that's accessible on many devices, like Apple Calendar or Google Calendar. Once I put in all my obligations, I can get a visual sense of when I have time available in my day. Then, I can add activities that don't require a certain time commitment, but are nonetheless important – revising an essay, hanging out with friends, or doing the very basic tasks of "adulting" (logging my work-study hours, doing laundry, and all that fun stuff).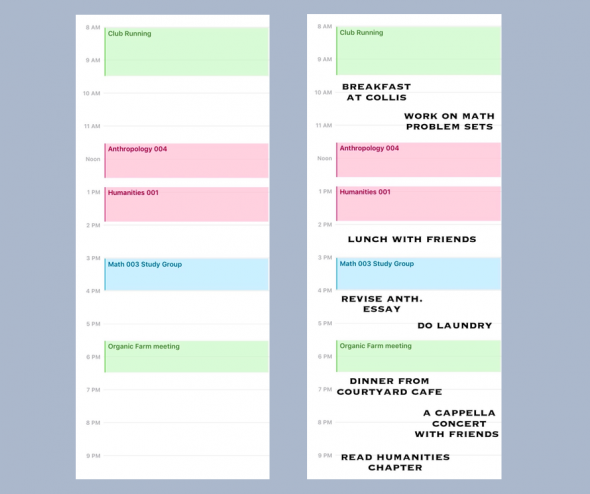 Although I participated in a slew of activities in high school, I wasn't the most productive with my time – Instagram, talking to friends, and falling asleep all contributed to high stress levels that could have been prevented. In many ways, college is a clean slate to develop new habits and become accustomed to self-care. I'm sure that I'll run into struggles down the line, but I'm prepared to adjust my study tactics accordingly as I learn more about myself as a student. If you're looking for more support, the Academic Skills Center is a great place to go for study groups, tutoring, and academic coaching. No matter how much help you need, there's a place to find it here.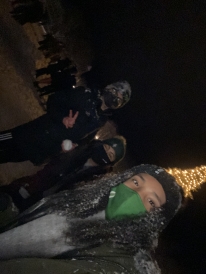 Sometimes, the virtual format of school can make us feel a little more sluggish than usual. Here are there ways I stay motivated at Dartmouth!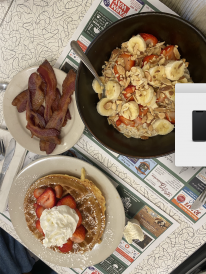 From farmer's markets to Collis stir fry to weekly house events, there are a lot of food options at Dartmouth.

Until now, I've attended all my classes at Dartmouth via Zoom. Today marked a milestone for me as I ventured to a socially-distanced classroom for the very first time to attend Global Health & Society (a relevant class given current events!)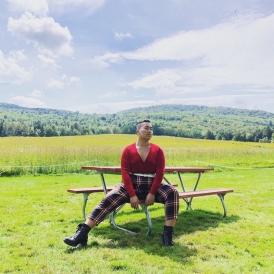 I never thought that my favorite part of a class would end up being its midterm. First time for everything, I suppose.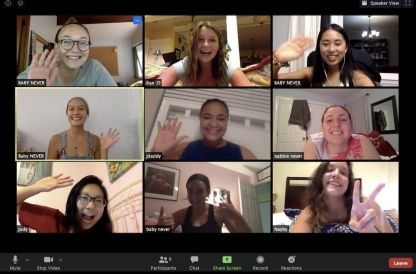 Despite how long it's been since I was physically on campus, my sense of belonging as a Dartmouth student has never wavered.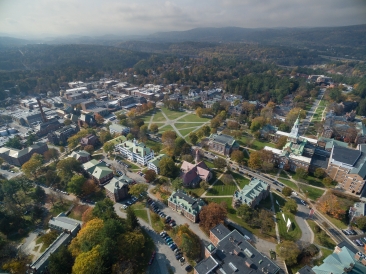 The Dartmouth Center for Social Impact (DCSI) is a hub for students seeking community service opportunities.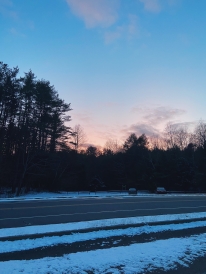 No freshman year is perfect, and I'm reflecting on a few learned lessons that I wish I knew before attending Dartmouth.

In case you didn't know, Dartmouth operates on a quarter system, which means that in each term, students typically take three classes. However, they can also elect to add an additional course!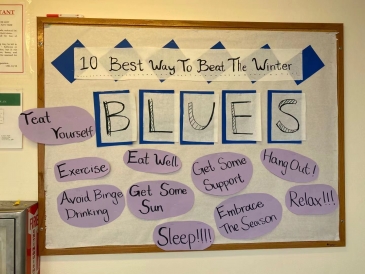 I was attracted by the opportunity to engage with first-year residents and shape their Dartmouth experiences, in addition to working with other UGAs and staff who shared my interest in helping others.