You are here
« All Posts by this Blogger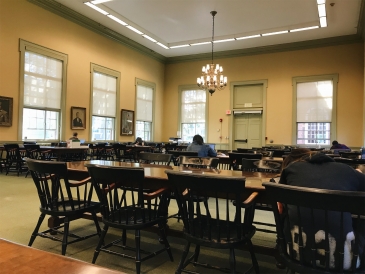 Free Time vs. Me Time
My first two weeks at Dartmouth have come to an end. As crazy as it sounds, that's a fifth of my first term done – just like that! Dartmouth's quarter system, called the D-Plan, means that you hit the ground running with the content of your courses… which also means you have little time to get behind. As stressful as this may sound, the D-Plan was one of the reasons I decided to come here. It meant that I could study intensively in just a couple of subjects at a time – and when ten weeks was done, I could start anew with completely different courses. For someone who has as many academic interests as I do, this was a perfect match. Plus, it allows for incredible flexibility in choosing when you want to be off-campus, whether it be for a vacation, a study-abroad opportunity, or an internship.
I remember hearing the same expression over and over again when I was an upperclassman in high school: "There's a lot more free time in college… you just need to learn how to manage it." Even with my limited time here, I can attest to its truthfulness. From 10:00 am to 1:30 pm on any given day, my classes are in-session – and outside of that, I'm completely free!
Well, not quite. Sure, there's no class, but fill in those gaps with club sports practice from 8:00 to 9:30, study groups from 3:00 to 4:00, club meetings from 5:30 to 6:30, and leisure time with friends – not to mention homework – and my once-blank calendar fills up rather quickly. 
I've found it most helpful to use a Calendar app that's accessible on many devices, like Apple Calendar or Google Calendar. Once I put in all my obligations, I can get a visual sense of when I have time available in my day. Then, I can add activities that don't require a certain time commitment, but are nonetheless important – revising an essay, hanging out with friends, or doing the very basic tasks of "adulting" (logging my work-study hours, doing laundry, and all that fun stuff).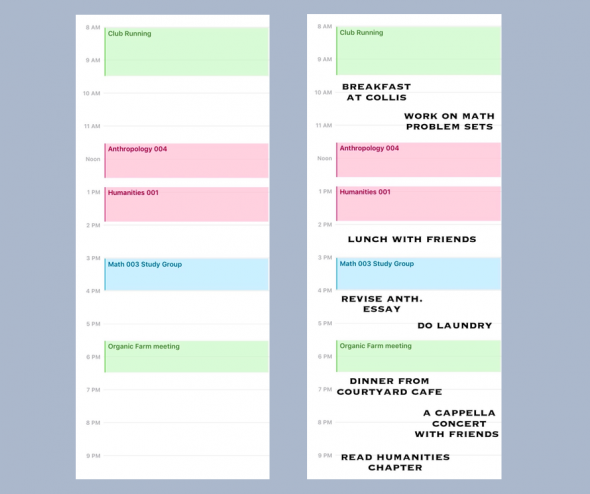 Although I participated in a slew of activities in high school, I wasn't the most productive with my time – Instagram, talking to friends, and falling asleep all contributed to high stress levels that could have been prevented. In many ways, college is a clean slate to develop new habits and become accustomed to self-care. I'm sure that I'll run into struggles down the line, but I'm prepared to adjust my study tactics accordingly as I learn more about myself as a student. If you're looking for more support, the Academic Skills Center is a great place to go for study groups, tutoring, and academic coaching. No matter how much help you need, there's a place to find it here.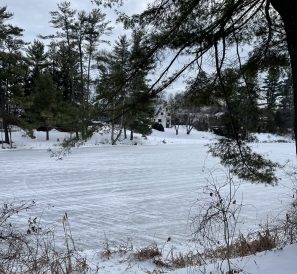 Dartmouth operates a quarter system which allows you to focus your energy on just three classes while also not getting bored of them because the term tends to fly by in just ten weeks.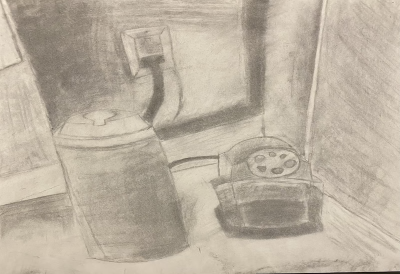 Do you love to doodle in class? Take Drawing 1!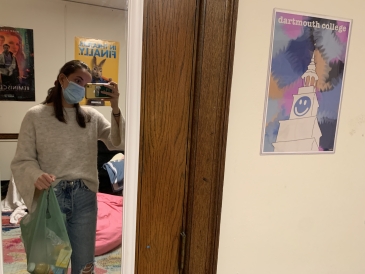 After having the most amazing fall term at Dartmouth, I was extremely excited to get back on campus for winter. As I got out of the Dartmouth Coach and first stepped on campus I was shocked at how cold it was.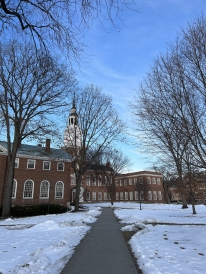 In this post, I'm here to share how I'm surviving this extreme cold as well as my recommendations!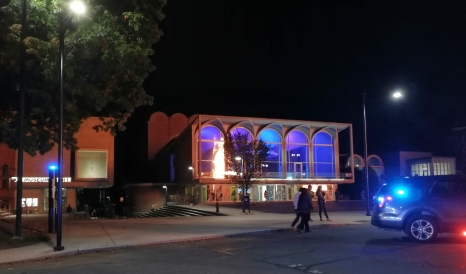 Here are a few of our resolutions for the winter term about how we want to spend our free time on campus!
An Ode to what once was with my former course, Physics 16 (and how to handle doubt in a class choice).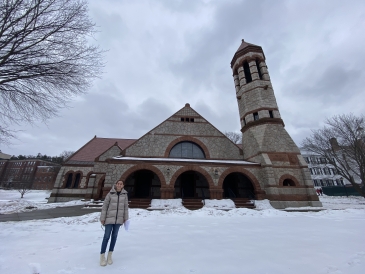 In Earth Science, we took the classroom into the field as we identified the rocks that made up different buildings on campus, as well as delving into the geological foundation of the school!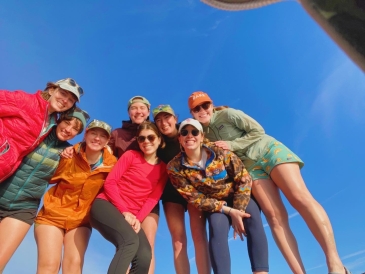 Over Winterim, I went on a college-sponsored trip to Catalina Island!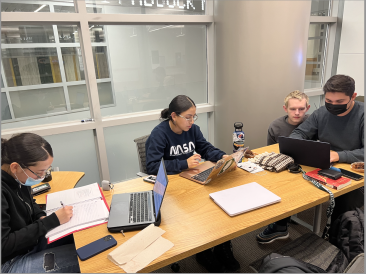 As I am reflecting on my experience with COVID-19, I want to discuss my support system on campus.