You are here
« All Posts by this Blogger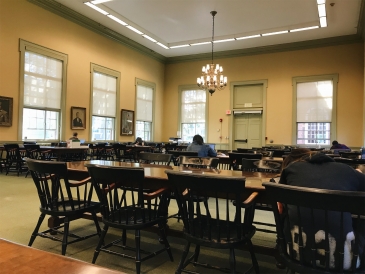 Free Time vs. Me Time
My first two weeks at Dartmouth have come to an end. As crazy as it sounds, that's a fifth of my first term done – just like that! Dartmouth's quarter system, called the D-Plan, means that you hit the ground running with the content of your courses… which also means you have little time to get behind. As stressful as this may sound, the D-Plan was one of the reasons I decided to come here. It meant that I could study intensively in just a couple of subjects at a time – and when ten weeks was done, I could start anew with completely different courses. For someone who has as many academic interests as I do, this was a perfect match. Plus, it allows for incredible flexibility in choosing when you want to be off-campus, whether it be for a vacation, a study-abroad opportunity, or an internship.
I remember hearing the same expression over and over again when I was an upperclassman in high school: "There's a lot more free time in college… you just need to learn how to manage it." Even with my limited time here, I can attest to its truthfulness. From 10:00 am to 1:30 pm on any given day, my classes are in-session – and outside of that, I'm completely free!
Well, not quite. Sure, there's no class, but fill in those gaps with club sports practice from 8:00 to 9:30, study groups from 3:00 to 4:00, club meetings from 5:30 to 6:30, and leisure time with friends – not to mention homework – and my once-blank calendar fills up rather quickly. 
I've found it most helpful to use a Calendar app that's accessible on many devices, like Apple Calendar or Google Calendar. Once I put in all my obligations, I can get a visual sense of when I have time available in my day. Then, I can add activities that don't require a certain time commitment, but are nonetheless important – revising an essay, hanging out with friends, or doing the very basic tasks of "adulting" (logging my work-study hours, doing laundry, and all that fun stuff).
Although I participated in a slew of activities in high school, I wasn't the most productive with my time – Instagram, talking to friends, and falling asleep all contributed to high stress levels that could have been prevented. In many ways, college is a clean slate to develop new habits and become accustomed to self-care. I'm sure that I'll run into struggles down the line, but I'm prepared to adjust my study tactics accordingly as I learn more about myself as a student. If you're looking for more support, the Academic Skills Center is a great place to go for study groups, tutoring, and academic coaching. No matter how much help you need, there's a place to find it here.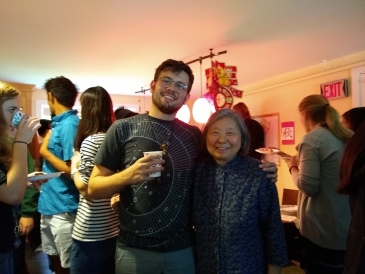 This week, I got to attend the Chinese Moon Festival right here at Dartmouth! Join me as I explore tradition and attempt to speak coherent Chinese.
As you may have seen here in my blog, I went on the Anthropology and Linguistics Foreign Study Program in Auckland, New Zealand this past winter.
Iona is a small island off the west coast of Scotland in the North Atlantic Ocean.
Working in admissions and interviewing campus-dwellers for our 3D Magazine, I've always been curious about what made Dartmouth special for current students, deducing exactly what set it apart so that they chose to spend their next four years here.
To give you some insight, here are the types of questions I was asked by girls decked out in flair, including snake onesies, avocado leggings, cat ears, and glitter, glitter, glitter!
When you stop to think about it, we are constantly surrounded by images in our daily lives, including advertisements, social media, the internet, books/magazines/newspapers.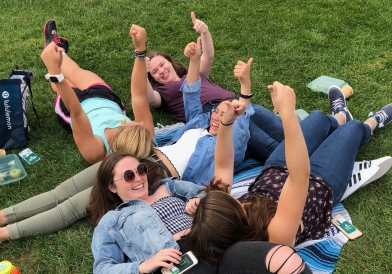 On almost every college tour I've ever been on, some parent asks about average class sizes. As a student I never truly understood how important that was until now.

Whether staying inside and sipping hot chocolate while watching a movie, or getting outside and involved with intermural sports and campus traditions, there are so many things to do during the best season ever. 
The prospect of going to college overseas so far away from home is indeed a daunting one. What I encourage all of my international readers out there to do is always to keep an open mind when it comes to colleges.