You are here
« All Posts by this Blogger
October at Dartmouth
One of my all-time favourite quotes is from one of my all-time favourite books, Anne of Green Gables. "I'm so glad I live in a world where there are Octobers," Anne says and frankly, I couldn't agree more. October is my favourite month of the year - a month filled with crisp air, changing leaves, and fall adventures. In my opinion, there is no where better to experience autumn than in New England. Here are some photos from my last week at school!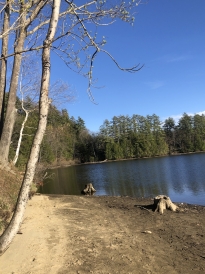 With the weather slowly turning towards spring and midterms (mostly) over, my friends and I decided to take a little trip down to the stream for some swimming.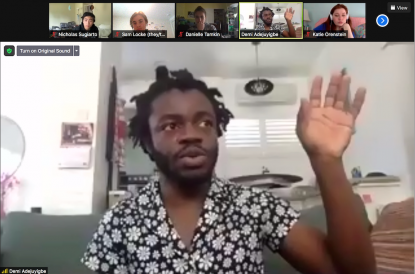 At Dartmouth, you have a unique opportunity to talk to really, really cool people. And, if they're not coming via official Dartmouth programming, you can invite your own speaker!

We're just past the halfway point for spring term! For this blog post, I wanted to write about my classes because 1) I'm absolutely loving them and 2) I think they are reflective of some standout strengths of the Dartmouth curriculum.

Dartmouth is a very outdoorsy place. However, you don't need to be involved with any outdoor clubs to fully experience the outdoors Dartmouth and the surrounding area have to offer. Sometimes, you just need a free day and some friends!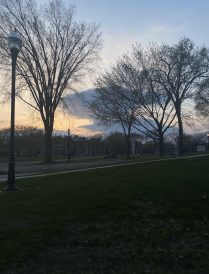 As I navigate a virtual senior spring term, I'm taking account of all of the fun ways to enjoy this term. Here's a list of three of my favorite spring activities!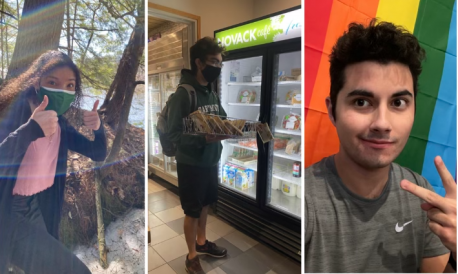 Today, I decided to walk around campus and asked my friends what their favorite aspect about Dartmouth is!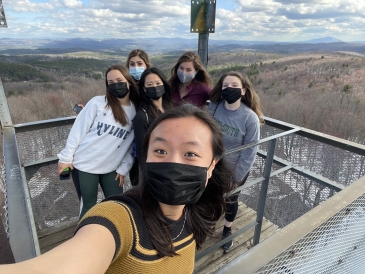 Dartmouth is home to a diverse range of students that will become your lifelong friends. For this blog post, I thought I'd interview a few of my fellow '24s to give you a glimpse into the crazy awesome people that make Dartmouth, Dartmouth!

In terms of fears about going off to college, I've noticed some recurring themes, both from my conversations with '25s and from my own experience. Read on to see my responses to some frequent questions and concerns!

As a senior, especially during times of COVID-19, there is a lot of uncertainty in my life and those of my friends.