« All Posts by this Blogger
What is an off-term and what do I do with it??
Apart from only having to take three classes at a time, one of the great things about the D-Plan is the flexibility it gives you to choose when to be "on" (taking classes) and "off." People choose to use off-terms at a variety of times and in a variety of ways. Some may work and live at home, some may do research for a thesis, and some may take much needed time to chill out...however and whenever you choose to use your off-terms is an entirely personal choice!
Because I studied abroad during the summer after my first year–which people will often use as their first off-term–I was able to take both sophomore and junior winters off, as well as my junior summer. In the months leading up to these three off-terms, I had to figure how I wanted to spend that time. I was interested in international work, think tanks, and public policy, so I consulted with the Rockefeller Center for Public Policy, the Dickey Center for International Understanding, and also sought guidance from the Center for Professional Development. All of these organizations, among others on campus, are helpful in connecting you with alumni, reviewing cover letters, and more. In addition to helping you find an internship, there are a variety of funding sources available through Dartmouth to help cover expenses if the work is unpaid. 
For my sophomore winter, I chose to live at home and interned for Eversource, one of the main energy utilities for New England. While I gained valuable experience working in an office setting, I knew that I wanted a future off-term to push me a bit more out of my comfort zone. As a skiing, surfing, and general adventure enthusiast, I had dreamt of traveling to New Zealand for quite some time. With the help of a Dartmouth professor, I was able to connect with a professor at the University of Auckland who was willing to take on a research assistant. I applied for funding through the Dickey Center's "Create Your Own Internship" program and luckily everything fell into place!
My junior winter, I arrived in New Zealand before classes had started, so the professor was working on independent projects, rather than preparing lecture materials. I was given my own office, a flexible schedule, and a variety of projects to tackle. The University of Auckland campus was a wonderful place to be located and I was able to explore much of the North Island during my time off, from glow-worm caves to volcanic mud pits!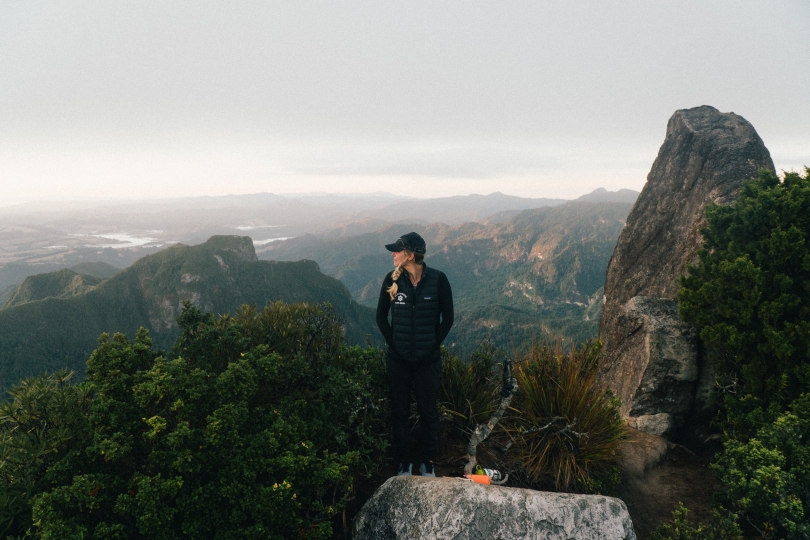 Another unique opportunity that arose from this experience was attending the International Association for Energy Economics' annual conference. The Irving Institute for Energy and Society provided me with a mini-grant to cover the registration fee and over the course of the five days, I was able to connect with some of the world's leading experts on energy economics. Hearing about their research expertise and their predictions for global energy transformation inspired me to continue to pursue a career path in global energy policy. Overall, off-terms are a wonderful opportunity to stretch yourself personally and professionally. They help to break up your academic terms and prompt you to reevaluate how you want to take advantage of your remaining time in college.