« All Posts by this Blogger
Lions, Rhinos and Gerbils—Oh My!
Ever since arriving at Dartmouth, I knew I wanted to go on the Environmental Studies Foreign Study Program in South Africa and Namibia. Finally, on September 14th, 2019, the day had arrived. After nearly 24 hours of travel, I arrived in Johannesburg and met up with the other 15 students in the group. I had already studied abroad in Spain with two of the students and knew a few others from some classes on campus, but we were all a little nervous entering into this entirely new dynamic where we'd be living and learning alongside each other for the next ten weeks. Little did I know that I was about to embark on the most academically rigorous and personally rewarding experience of my college career. 
The focus of the program was socio-ecological systems, which is essentially human-environment interactions. Unlike a classroom setting, we studied topics like water resource management and wildlife conservation by experiencing them first-hand.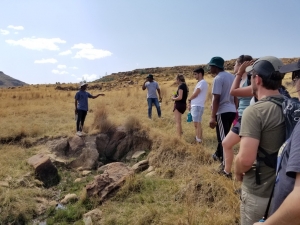 Working alongside local partners, we were able to gain a deeper contextual understanding of the socio-ecological systems of interest and therefore produce more meaningful work. The first week was spent in Johannesburg and Soweto where we studied the history of apartheid and how its legacy manifests today.
We then traveled to Matatiele, near the Lesotho border, where we worked in groups on projects driven by a community-based conservation organization. Projects ranged from soil composition analysis to meeting with various stakeholders to build a strategic long-term vision. My project was focused on assessing the motives and processes for collaboration among organization members and, a full-year later, we are currently in the process of publishing a paper on our findings!
The first half of the program finished up with a week-long stay in a mobile camp in the Timbavati Nature Reserve. We woke up at 5am to track lions and rhinos, learned bush survival skills, heard from local experts about the relationship between tourism and conservation, and dissected an impala with a wildlife vet. Perhaps what I loved most about this time was how connected we were becoming as a group...nothing bonds you quite like hearing a hyena sniff your tent in the middle of the night!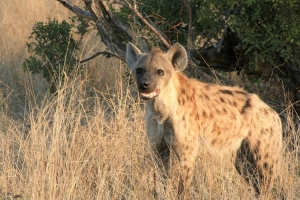 We said goodbye to one professor and met up with another for the second half of the program in Namibia. There, we visited a cheetah conservation center, a fur seal colony, a private game park, and a national reserve to get a sense of various conservation strategies and their impact on wildlife and the broader ecosystems. Our time in Namibia culminated in a week-long immersive project based at the Gobabeb Research and Training Center in the Namib Desert.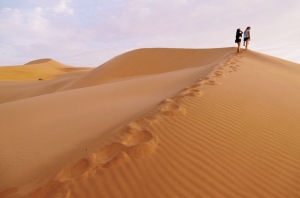 Again, we worked in small groups alongside community partners on topics ranging from the foraging decisions of the Namib brush-tailed gerbil to growth patterns of the native !Nara plant. This period of data collection and analysis was intense, but we still found time for volleyball matches and climbing the dunes at sunset. We even celebrated a mini Halloween with Tent-to-Tent-Trick-or-Treating, where we all dressed up as each other and every tent had a different type of candy. After turning in some very lengthy reports, we spent the final few days of the program reflecting on the lessons we'd gained and how we would carry them forward beyond this experience. 
After the program ended, a few of us flew to Cape Town where we toured vineyards in the Stellenbosch region, hiked Table Mountain, and visited Robben Island, where Nelson Mandela was imprisoned. These extra few days were helpful to ease the transition out of the program and process all that we had experienced over the last two months.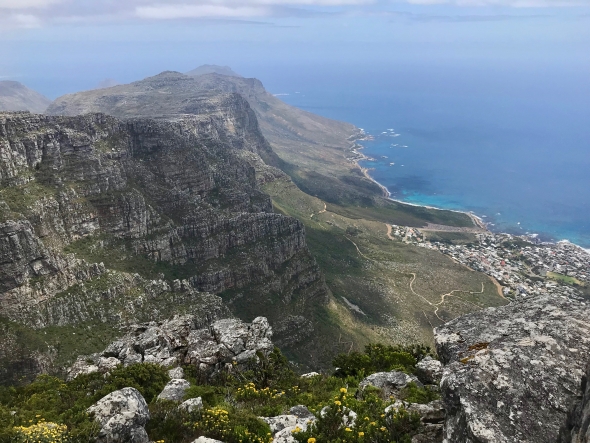 I feel incredibly lucky to have had the opportunity to attend the ENVS FSP. I forged lifelong connections with my peers, pushed the limits of what I thought I could achieve academically, learned to critically evaluate the lenses that comprise my worldview, and discovered a passion for biltong.