« All Posts by this Blogger
Sports Panel
This past evening, I had the opportunity to attend a panel hosted by the Center for Professional Development. The CPD, as it is more commonly known, works with students and young alumni to develope their career and professional plans. The panel I most recently attended was called "Careers in Sports Management." 
As an athlete, sports have been a part of my life for as long as I can remember. Sports have done so much for me and I've always thought that a career in sports after graduation would be an incredible way to stay connected to an amazing part of my life. This panel has inspired me and shown me different ways that this is possible.
The panel was made up of six Dartmouth and/or Tuck graduates. Sandy Alderson '69 (General Manager of the New York Mets), Russ Granik '69 (Former Deputy Commissioner of the NBA), Catie Griggs '03, Tuck '09 (VP Business Operations, Atlanta United FC), Andrea Perez Tuck '08 (VP/GM Brand Jordan/Nike), Bob Sturges '69 (Partner of the Miami Heat), and Buddy Teevens '79 (Head Coach of Dartmouth Football) spent two hours speaking on their experiences not only as students at Dartmouth and/or Tuck, but about their career pathways in the sports industry.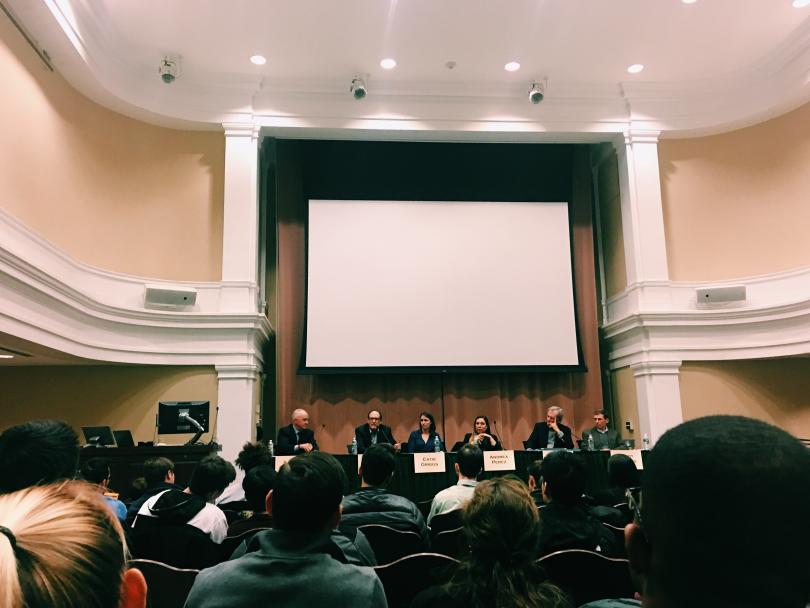 These alumni all took different routes to their current positions. They each had to overcome hardships and doubts to achieve what they have. It was incredibly enlightening to listen to six accomplished indiviudals say that they didn't know what they wanted to do after graduation. This panel also showed me that there is no "right" major or post-graduation path. Regardless of what you major in, if you are passionate and love what you do, there will eventually be a career opportunity for you.
As a sophmore, I don't have to know what I want to do after graduation. I do know that Dartmouth is preparing me for a positive experience after graduation, regardless of what field it is in.