You are here
Fall

On Campus

My favourite part about this class was the structure of it! Three times a week, we had a large class lecture. Then, our x-hour was used for a small group discussion with our professor.

Winter

On Campus

I loved how interactive this class was. Tt was a lecture based class, but we often had in-class building activities and one large project - building a cardboard chair!

Spring

On Campus

Our professor made the class! Professor Tine was so enthusiastic about the content and material in this course, that it made me excited to come to class and learn eachday

Summer

Traveling

I spend my first year summer at home with my family and travelling to visit old friends, new friends from Dartmouth, and extended family members. I spent a lot of my summer down south in Florida and Georgia, escaping the Canadian cold.

Fall

On Campus

Sophomore fall I was on campus taking classes and training for the upcoming Track and Field season. My favourite class was taught by 3 different professors from 3 different departments, looking at the Protestant Reformation from an art history angle, music angle, and of course religious perspective.

Winter

On Campus

I spent sophomore winter on campus in Hanover taking four classes and competing in our indoor track and field season. The most interesting class that I took this term was an introduction architecture class where we actually got to build things in the wood shop!

Spring

On Campus

This spring was a busy one for me in Hanover! I competed for our school's varsity track and field team and took three classes, two of which satisfied requirements for my major. My favourite class was "Jewish Views of Christianity", which was cross-listed in the Religion, History and Jewish Studies departments.

Summer

On Campus

It's my sophomore summer! However, instead of taking classes, I'm on campus interning with the Alumni Relations office. Stay tuned to my blog posts for more updates.

Fall

Abroad

While fall is my favourite time at Dartmouth, I decided to spend this term abroad studying at the University of Edinburgh's New College School of Divinity. I will be taking three classes and spending my extra time exploring Europe!
« All Posts by this Blogger
Favourite Photos of 2017
As the calendar year comes to an end, I thought I would round up my favourite photos of Dartmouth from 2017.
I've always liked the richness in history and art associated with museums, but it's completely different now that I am taking a class pertaining to studying other cultures.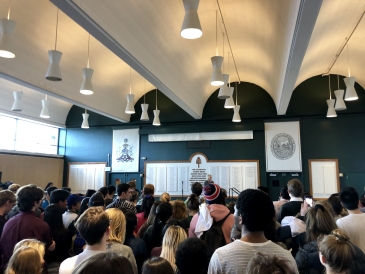 One of the things I enjoy most about college is the opportunity to experience a diversity of thought and opinion. My friends range across the political spectrum from red to blue and every shade of purple in between.

When I first drove up to Dartmouth for my admissions tour during my junior year of high school, I remember immediately seeing the clock-face of Baker tower and knowing that I had arrived on campus.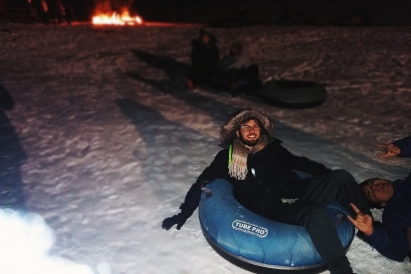 After a great brunch in Lyme's Latham House Tavern, I set off for some tube sliding with the Living Learning housing Communities (LLCs), and I just have to tell you all about it!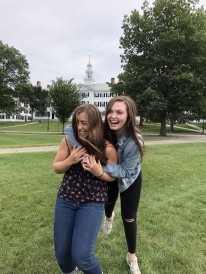 We're the southern gals on our floor; I'm from Houston, she's from Atlanta. Though I was hoping for a roommate from the north who would help me survive the cold...

There is something truly magical about waking up to a pristine, fluffy coat of white snow on Dartmouth's campus.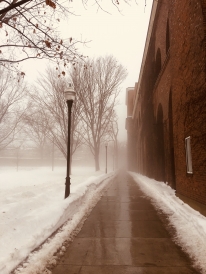 As we settle into 19W, I wanted to share what a typical day looks like for me.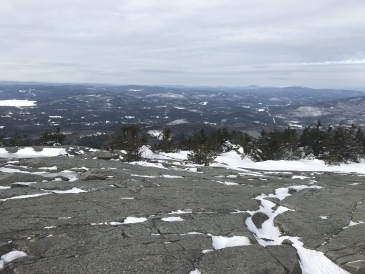 Coming to Dartmouth, my experience with the outdoors was very limited. I had only camped out once and went hiking for the first time on my First-Year Trip.

Donned in a pink tutu, I boarded a van with my friends on Saturday night to our destination: Great View Roller Rink.