You are here
Fall

On Campus

My favourite part about this class was the structure of it! Three times a week, we had a large class lecture. Then, our x-hour was used for a small group discussion with our professor.

Winter

On Campus

I loved how interactive this class was. Tt was a lecture based class, but we often had in-class building activities and one large project - building a cardboard chair!

Spring

On Campus

Our professor made the class! Professor Tine was so enthusiastic about the content and material in this course, that it made me excited to come to class and learn eachday

Summer

Traveling

I spend my first year summer at home with my family and travelling to visit old friends, new friends from Dartmouth, and extended family members. I spent a lot of my summer down south in Florida and Georgia, escaping the Canadian cold.

Fall

On Campus

Sophomore fall I was on campus taking classes and training for the upcoming Track and Field season. My favourite class was taught by 3 different professors from 3 different departments, looking at the Protestant Reformation from an art history angle, music angle, and of course religious perspective.

Winter

On Campus

I spent sophomore winter on campus in Hanover taking four classes and competing in our indoor track and field season. The most interesting class that I took this term was an introduction architecture class where we actually got to build things in the wood shop!

Spring

On Campus

This spring was a busy one for me in Hanover! I competed for our school's varsity track and field team and took three classes, two of which satisfied requirements for my major. My favourite class was "Jewish Views of Christianity", which was cross-listed in the Religion, History and Jewish Studies departments.

Summer

On Campus

It's my sophomore summer! However, instead of taking classes, I'm on campus interning with the Alumni Relations office. Stay tuned to my blog posts for more updates.

Fall

Abroad

While fall is my favourite time at Dartmouth, I decided to spend this term abroad studying at the University of Edinburgh's New College School of Divinity. I will be taking three classes and spending my extra time exploring Europe!
« All Posts by this Blogger
Favourite Photos of 2017
As the calendar year comes to an end, I thought I would round up my favourite photos of Dartmouth from 2017.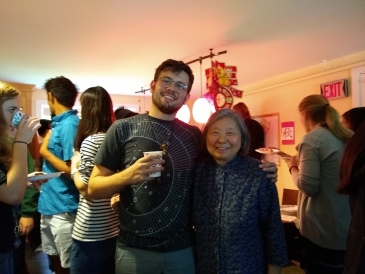 This week, I got to attend the Chinese Moon Festival right here at Dartmouth! Join me as I explore tradition and attempt to speak coherent Chinese.
As you may have seen here in my blog, I went on the Anthropology and Linguistics Foreign Study Program in Auckland, New Zealand this past winter.
Working in admissions and interviewing campus-dwellers for our 3D Magazine, I've always been curious about what made Dartmouth special for current students, deducing exactly what set it apart so that they chose to spend their next four years here.
To give you some insight, here are the types of questions I was asked by girls decked out in flair, including snake onesies, avocado leggings, cat ears, and glitter, glitter, glitter!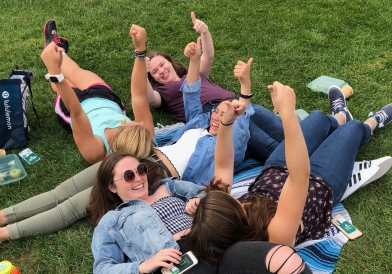 On almost every college tour I've ever been on, some parent asks about average class sizes. As a student I never truly understood how important that was until now.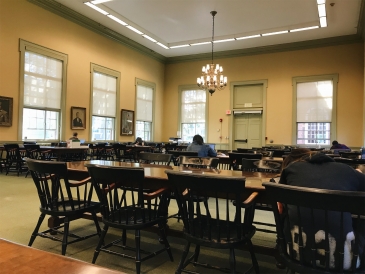 I remember hearing the same expression over and over again when I was an upperclassman in high school: "There's a lot more free time in college… you just need to learn how to manage it."
Whether staying inside and sipping hot chocolate while watching a movie, or getting outside and involved with intermural sports and campus traditions, there are so many things to do during the best season ever. 
The prospect of going to college overseas so far away from home is indeed a daunting one. What I encourage all of my international readers out there to do is always to keep an open mind when it comes to colleges.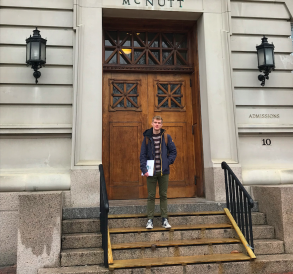 Having grown up in Minneapolis, I became accustomed to having parks and lakes around every corner – and didn't want to let that privilege go. Thankfully, the Dartmouth campus doesn't disappoint.