« All Posts by this Blogger
Exploring Europe
I returned to Edinburgh from Homecoming on Wednesday morning and set out on Friday morning for Lisbon, Portugal with some friends I've met here in Scotland. Ever since coming aborad, I have been excited to visit Portugal. As a religion major, I am captivated by Portugal's complex religious history and was eager to learn more about the country on the ground.
We spent the majority of our weekend exploring Sintra, Portugal, a small town just a short, 40-minute train ride from the centre of Lisbon. Sintra is built around a huge mountain, and on top of the mountain is the Castle of the Moors, which was built in the 9th century by North African Moors. A close walk away is Pena Palace, which for years was home to Portuguese nobility.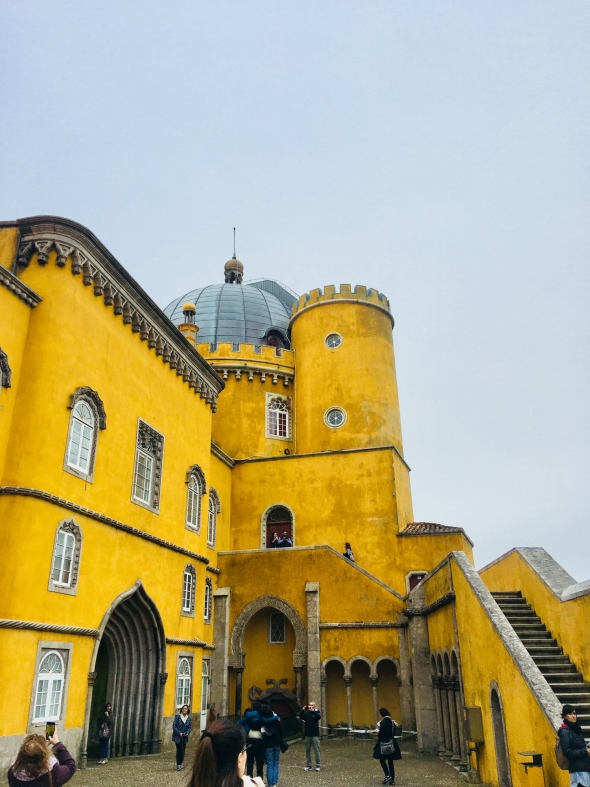 Sintra was one of the most colourful, captivating towns I have ever visited, and I'm so glad my study abroad program is allowing me to travel and explore places that are difficult to visit from North America. I thought I would share some of my experiences from the past weekend, through photos.