« All Posts by this Blogger
A Year Ago at Brewhaha
It's May, and nearing the end of the spring term, which means it's also around the time of the year when Green Key weekend happens. But besides the concerts, one of the best parts of the weekend is Brewhaha, a different sort of celebration at the organic farm. Though I'm not there this year, I thought I could show some memories from last year.
I remember I was super stressed this weekend because of school and my research. In fact, the morning of Brewhaha, I had to head into my lab at the Geisel School of Medicine to check on the flies (we do a lot of experiments on Drosophila melanogaster). Nevertheless, I still managed to catch the bus from campus to the organic farm with my friends.
Since Brewhaha usually features absolutely delicious and fresh food, it's best to try to get there before it all runs out. They have samosas, grilled cheese, and even homemade kombucha! We made the rounds and got our food to eat before picking a spot on the grass to sit. It ended up being so much fun because we ran into a bunch of other friends there too.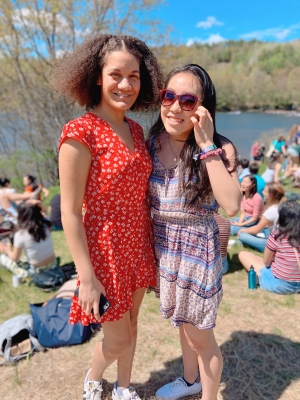 Even though the end of the term is usually pretty busy, everyone still comes out to the organic farm to enjoy a few hours of enjoying the scenic views. We sat, even laid, on the grass, and it was so nice to feel the sun on my skin while talking to my friends and being surrounded by so many other Dartmouth students.
Of course, we also had to go back to get some maple ice cream, which they always give large servings of. There's also usually live music, so we sat and listened to that for a while, too. All of the simple parts of Brewhaha, the music, people, and food, make it so peaceful and relaxing, and I miss it!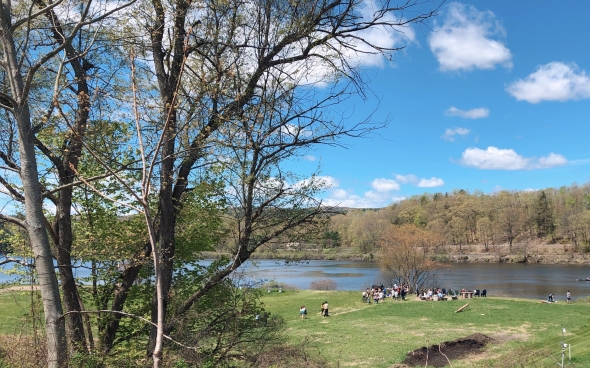 Unfortunately, we can't stay there on the organic farm forever. We caught a bus back to school, but at least I felt very rejuvenated. It reminds me of how powerful nature can be for the soul, something I only discovered at Dartmouth. I can't wait until it's safe to be back at the organic farm, but I know it will be just as perfect as always, if not more.