« All Posts by this Blogger
Winterim To-Dos
As a senior, this is my last winterim, and I plan on making the most of it! Winterim is a break between fall and winter term that spans six weeks (or Thanksgiving to New Year's). It's a great opportunity to take a step back from school and other stressors and enjoy some time at home, and everyone spends it differently. I've only been home for a week, but I've already gotten used to going on daily walks, sleeping in, and admiring my mom's plants (pictured above).
In the past, I've spent winterim doing some short internships and shadowing programs. These were especially useful when I was a freshman and I wasn't sure exactly what I wanted to pursue as a career. This winterim, however, I hope to spend differently. Here are five things I hope to accomplish: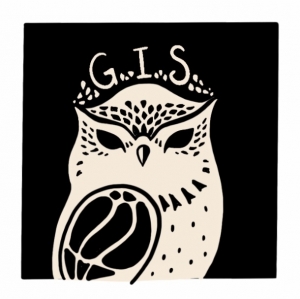 Design swag for Great Issues Scholars
As a mentor for the Great Issues Scholars Living Learning Community (LLC), I'm helping design some swag for the scholars and other mentors. In the past, we've given out t-shirts and certificates, playing cards, tote bags, etc. It helps to build community, which is especially important this year, as all the programming has been virtual.
Study for biochemistry
In the winter, I will be taking biochemistry, a notoriously difficult class, along with three other classes. I know, not my smartest decision, but scheduling ended up that way. Since it's been two years since I last took chemistry, I will probably brush up on it and read a few chapters in the textbook before the term starts.
Finish COVID-19 research from the summer
This summer, I was working on an independent project while doing research at the National Institutes of Health. Over the fall term, I still met with my advisor over Zoom to talk about the results, and I'm finally ready to start writing the manuscript! It's been a long time, but I'm excited to see all the figures and analyses come together.
Read for fun
For most of 2020, I was really good about working on a good book at any given point in time, and finally got back in the groove of reading every day like I did when I was younger. However, classes got in the way of that… Over winterim, I hope to restart my reading habits. I already finished one (We Were Liars) on the car ride back home, and now I'm starting a second (Station 11).
Teach piano lessons for Musical Empowerment
I plan on continuing teaching piano lessons for my student as a teacher with Musical Empowerment. We actually had a recital a few days ago, which was so much fun! My student recently learned how to read notes, and I've been impressed with how smoothly online lessons have been going.