« All Posts by this Blogger
Why I Haven't Taken Classes in Six Months
It's safe to say that many things have been derailed by the public health emergency, in both minor and major ways. When I started my internship in January, I certainly did not expect to stay here for eight months, much longer than the two and a half I had planned to. Here's an update on how my life has changed and in what ways Dartmouth has supported me throughout it.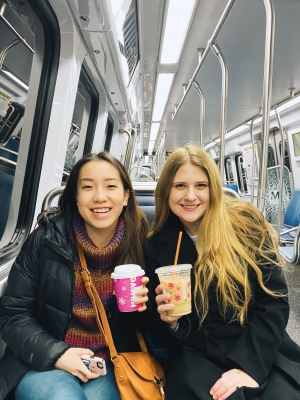 I originally was going to intern here (at Fogarty International Center in the NIH) for the winter, and then study abroad in the spring term in Rome. I was going to be learning art history and Italian, which I had prepared for with two classes in the fall. Unfortunately, the study abroad program was cancelled in March, along with all other study abroad programs.
Due to the last-minute changes, Dartmouth offered to give students who were scheduled to study abroad $5000 to either pursue an internship or to cover off-campus housing. Since housing had already been assigned months ago, there wasn't a way to fit a significant portion of the campus into on-campus housing.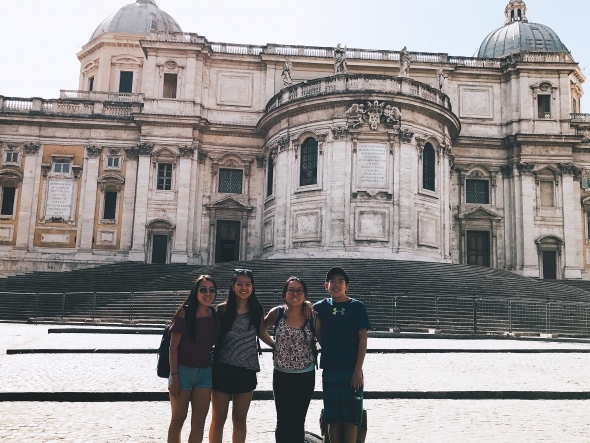 After looking at my major and degree requirements, and a few emails with my Undergraduate Dean, I realized that I could graduate without taking classes in the spring. Essentially, I would graduate with 11 terms of classes instead of 12. It was a hard decision, but I ultimately decided to stay at my internship to save money and pursue my internship projects further. It also helped that I received funding from Dartmouth in the form of the $5000 grant.
In the summer, I was planning on doing an internship with the National Eye Institute. However, it became apparent that it would have to be remote, meaning a lot of the programming and social events of the particular fellowship I was a part of would all be cancelled. In addition, given the relevant nature of my work at Fogarty, which is mostly on COVID-19, I decided to once again stay there through the summer. Luckily, I've received funding from The Dickey Center for International Understanding for this remote internship.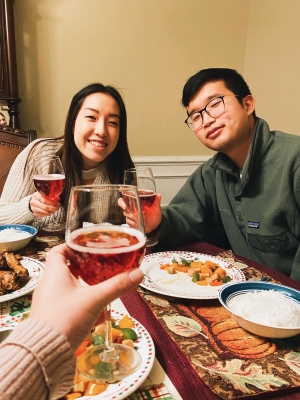 I have gotten the opportunity to have an extended internship that spans more than the typical two or three months, which I've found extremely beneficial. First, I've been able to explore so many different projects instead of just one or two. I've gotten to work with collaborators from Pakistan, The Washington Post, and the Yale School of Public Health along with my colleagues and supervisors at Fogarty.
Furthermore, this internship has done what all are supposed to do - help clarify my future career path. This was actually my first time doing any sort of epidemiological research, and it's caused me to consider applying for a Ph.D. program in addition to an M.D.! But, while I'm grateful for the time and ability to pursue an internship for so long, I can't wait to take classes again in the fall…