« All Posts by this Blogger
Why I Decided to Add a Major
Almost everyone I talk to at Dartmouth has had a "mid-college crisis," when they contemplate changing their major, minor, modified major, or whatever combination of disciplines that they had originally set out to explore. I know for me, that's definitely true. I applied to Dartmouth as a student interested in studying global health, which I am still passionate about and interested in. As you can see from my biography up above, I was planning on majoring in biology and minoring in global health. However, as I have progressed through my time at Dartmouth, I have seriously considered minoring in economics, public policy, and/or education. The excel sheet I have that lists all the classes I want to take still has scattered remnants of those various minors. At the time, I was thinking about ways to expand my learning of global health, and knowledge about development economics and policy-making seemed particularly applicable.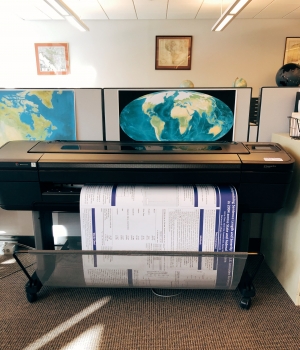 Now (aka as of last night), I have decided to tentatively plan on double majoring in biology and quantitative social science (QSS). Quantitative social science is a very unique major, combining the practical skill set of coding and visualizing data to a specific social science of your choice. Currently, I am taking a class in the QSS department, cross-listed with Government: "GOVT 19.01: Applied Multivariate Data Analysis." This class pretty much threw me into the world of coding in R, which we use for all of our weekly lab assignments.

We have looked at some pretty fascinating data – such as what factors (race, gender, income) influence the probability that someone voted for Trump in the 2016 election, as well as whether political ideology influences the type of vehicle you drive. Our final research project was with a group and on any topic of our interest. My group chose to test the hypothesis that the effect of a violent offense on sentencing length was greater for Blacks than for whites. All of our findings, including boxplots, tables, predicted probability graphs, and more, were showcased in a poster.
After realizing the power behind the type of work and the conclusions that can be made from these types of analyses, I want to pursue QSS further. Moreover, I can directly incorporate global health into this new plan of mine. Every QSS major must take four classes in a social science of their interest, and for me, that will likely be global health. In my GOVT 19 group, the other students are concentrating in areas such as health and music, immigration, and American voting policy. What I really appreciate is how the department encourages, and some would say even requires, students to apply the skills they learn in their QSS classes to other disciplines.

I hope this plan works out, but who knows, I might write a post in the future about a completely different department that just happens to catch my eye… but I should probably update my bio now!