« All Posts by this Blogger
Welcoming '24s!
In less than a month, fall classes will start, and the Class of '24 will officially join the Dartmouth community. It would be remiss not to acknowledge the strange circumstances of this year's orientation, which will make it like no other year's. But the most important factor in the process remains the same - a group of students with open arms to guide and support first-years throughout the beginnings of their time in college.
I originally applied to be a First-Year Trips leader because I personally really admired my trip leaders as leaders and mentors, and a few of my friends who worked in the role enjoyed connecting with freshmen through such a Dartmouth-specific tradition. When that was canceled, I was disappointed that I would not have the chance to go through such an experience.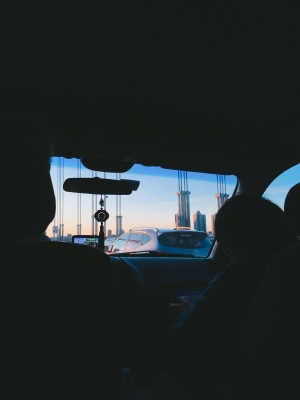 But I soon got an email about a new position created to deal with these challenging times, called an Orientation Peer Leader (OPL). The role combines elements of Orientation Team, First-Year Trips Leaders, and Croos, as well as additional responsibilities to target new needs of the remote format.
Of course, I applied, as did hundreds of my peers! While the details aren't fully fleshed out yet, my responsibilities center around creating bonding and acting as a mentor, peer, and confidant. By opening up space for reflection, discussion, and team-building, I'm excited to help set a supportive and welcoming tone for the incoming class.
One plus is that as a Trip Leader, I would just be there for the first five days of a student's introduction to Dartmouth, but as an OPL, that will be extended to the first few weeks (and of course, afterwards in a less formal sense). The training is pretty extensive too, so I'm glad I will be receiving resources and advice since I have not been a Trip Leader before.
My sister is actually a '24 as well, which is useful because I already have a sense of some of the questions on everyone's minds, from course selection to making friends and adjusting to living in Hanover. But like myself back in the day, most freshmen don't really have connections to upperclassmen who they can ask questions, which is why matching them to a few individuals even before classes start is so important.
Luckily, I've gotten ample experience with dealing with group situations over Zoom, through working as a Learning Fellow and participating in a club that holds two weekly meetings. It's crazy how fast we can adapt to changing situations and new normals, and I'm looking forward to providing as much help as I can to the '24s!