« All Posts by this Blogger
A Spring Walk Around Campus
Since COVID-19 interfered with many plans to visit Dartmouth this year, I thought it would be nice to provide some photos to demonstrate what a walk around campus looks like in the spring. The trees are full, flowers are blooming, and the weather is gorgeous. Here are some snapshots from the past few weeks!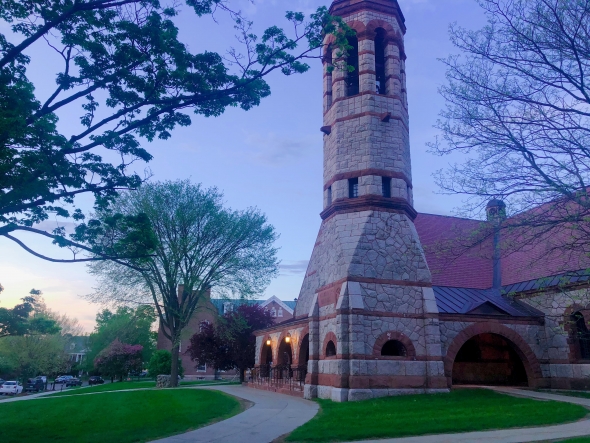 This building is Rollins Chapel, which is open everyday for prayer and meditation. I have only been inside once, for an MLK Mutli-faith Celebration that one of my friends was speaking at.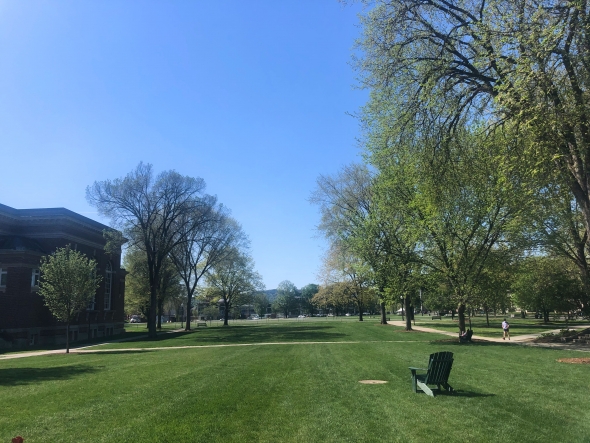 The view you get as soon as you exit from the front of Baker-Berry Library is one of my favorites on-campus. The beautiful Green is on display, and the sky seems so blue and clear right above you.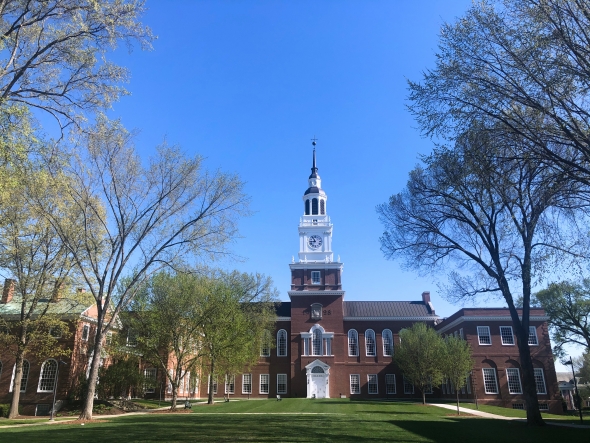 The other perspective! The iconic Baker-Berry Library. Fun fact: you can actually climb to the top! I went with my sister over winter carnival once. Another fun fact: the clock tower is actually a lavender color, not white.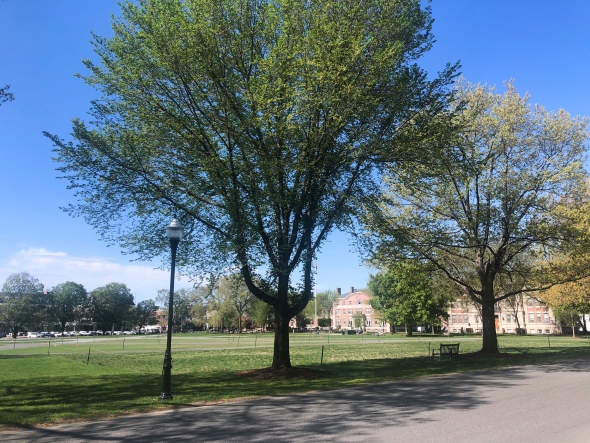 Although in my opinion, nothing beats a Hanover fall, the Hanover spring is at a close second. This is the view I get walking from my dorm to Collis or Foco for breakfast!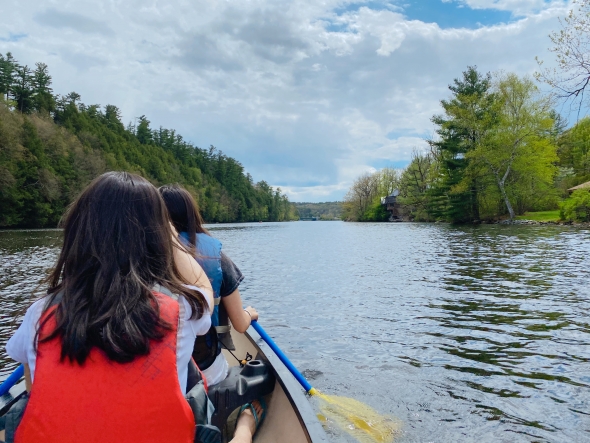 This wouldn't be a Dartmouth spring post without mentioning the Connecticut River. The Ledyard Canoe Club opened up a few weeks ago, with free rentals every day for canoes, kayaks, and paddle boards!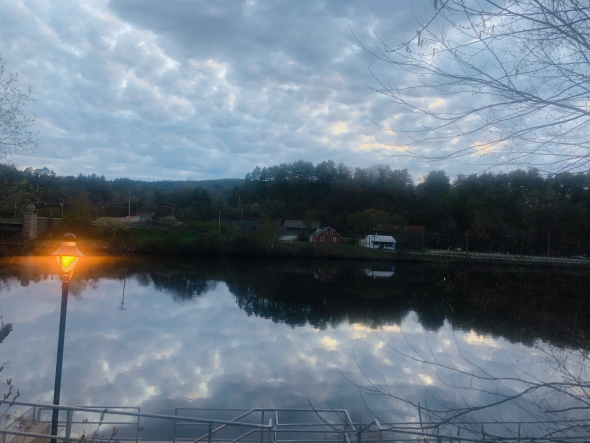 A final photo of the Connecticut River after a run with my sister. The water was so still that it looked like a reflection. I will definitely miss being able to wake up and see these views every day next year!