« All Posts by this Blogger
Sports Analytics: A Home Run Class
One of the cool things about the QSS (Quantitative Social Sciences) major at Dartmouth is that they have a few special classes that change every term, "QSS30: Special Topics in QSS." The one thing in common about these classes is that they have a specific focus that may not seem related to QSS, but statistics and programming skills are applied to the field. Some examples include Computational Text Analysis for the Social Sciences, Evolutionary Game Theory and Applications, By the Numbers: Race, Incarceration, and Politics, Misperceptions in Politics, and Sports Analytics.
I decided to sign up for Sports Analytics after meeting with the head of the department, who told me that the final research project for the class would help me once I start working on my major one-quarter project (required for all QSS majors). I also had another friend who encouraged me to take the class with him. I hesitantly enrolled in the course and went to the first week of classes. At this point, I was seriously considering dropping the class. It seemed that everyone else had extensive knowledge about at least one sport: baseball, basketball, hockey, you name it.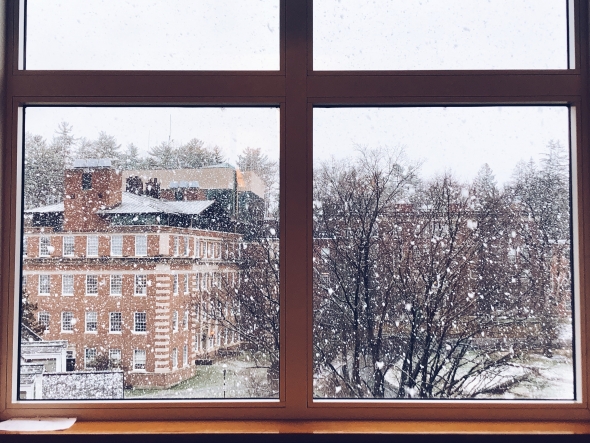 I, on the other hand, had a limited (at best) familiarity with any sport. When the professor asked us for sports-related examples, my mind was blank. I felt at a disadvantage and uncomfortable. However, after many days of contemplation, I made the decision to stay in the class, for a number of reasons. Firstly, I really liked the professors, Professor Herron and President Hanlon. Professor Herron was the head of the QSS department and I had met with him the year prior to discuss the possibility of me majoring in QSS. He had been very helpful, and his teaching style was engaging.
Meanwhile, I knew I had the rare opportunity to have President Hanlon (President of Dartmouth College) as my professor, as it was the only course he still taught. From the beginning, I knew they both cared about students when they made an effort to memorize all of our names, and asked us many questions throughout class.
Secondly, I have had many experiences at Dartmouth that were out of my comfort zone, including taking a skiing class, joining a sorority, and working as a blogger. These were the experiences that also led to the most self-growth. Looking back, I would not have changed any of those decisions, and I knew I would likely not regret this one. Yes, I may struggle at first, and appear (or at least think that I appear) dumb in class, but I would also learn so much. When else would I take a class about sports analytics?
Thus, I pressed on, surely and steadily learning about field goal kicks in football, power plays in hockey, and much, much more. Furthermore, I loved learning about different statistical and mathematical concepts and then applying those to sports. For our problem sets, we created Markov chains to model the probability of certain players winning in a tennis match, used Poisson distributions to predict the probability that a certain team would score a certain number of goals, and conducted chi-square tests to test whether or not hooking calls were at equal probability during all three periods of a hockey game.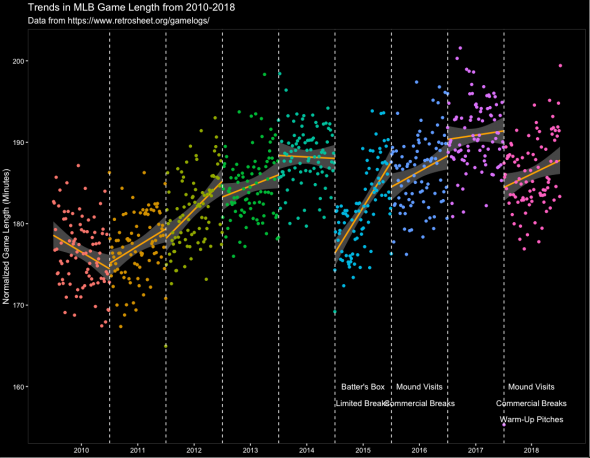 On the first day of classes, we were put into groups of four or five students, who we would work on our final research project with. We decided to test whether or not the 2018 MLB pace-of-play rules actually decreased game length. It took a lot of time, but ultimately, was extremely rewarding. I learned about the importance of controls, applied the skills I got to learn from the data visualization class I took over the summer, and got to know my fellow group members. One of my favorite aspects of the QSS major is it brings together a diverse group of students, and this was a testament to that. Everyone in my group had different academic interests, spanning economics, mathematics, and public policy. We also had different strengths. One member had extensive Python experience and worked on scraping data from Japanese websites for our control group, while another had taken an advanced economics course and guided us through the statistical analyses. 
I'm grateful that I took this class for many reasons (one of which being that President Hanlon invited us all to his house for an end-of-the-term dinner). I learned so much from the professors and my peers, and experienced what it's like to participate in a term-long research project. At the very least, I no longer have to remain silent once sports enters the conversation. I can even pull up a fancy equation predicting who will win…