« All Posts by this Blogger
A Sneak Peek into Dartmouth Dining
"Hey! Do you want to grab dinner at Foco tonight?"
Chances are, you have no clue what that means. I was in that same boat when I originally got to Dartmouth. One of the things that you gather as a freshman is that Dartmouth students really do have their own language. From studying in "blobby" to "flitzing" that cute person in your class, there seems to be a made-up word for everything.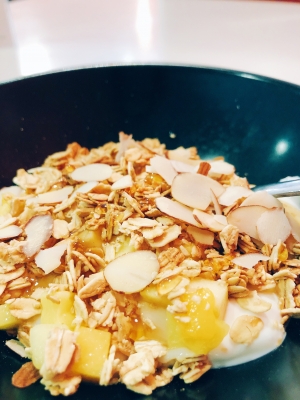 But back to Foco. Foco is the buffet-like dining hall on-campus, officially known as the Class of '53 Commons. I actually got in an argument with a friend last week because I believed it was nicknamed "Foco" for "food court" but she thought it was for "Fifty-Three Commons." We never figured it out, but maybe by the time we graduate, we will have cracked that mystery.
All freshmen are on the 20 meal plan during their freshman fall, which essentially means that they have 20 meal swipes to use per week. A meal swipe can get you into Foco or be used for its equivalent value at other dining halls. After that first term, a lot of students change to other meal plans that give more "DBA" or dining dollars, and fewer meal swipes. For example, I am currently on a meal plan that gives me five meal swipes per term, but a much more significant amount of dining dollars, which allows more flexibility in terms of where I can eat.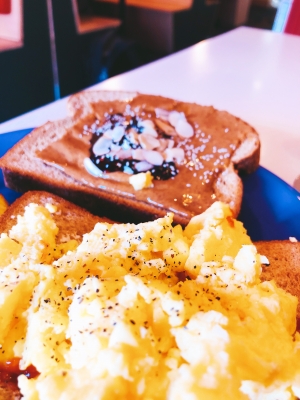 But although I disliked Foco by the end of my first term, it was probably because I was just sick of it since I went so much. Now, I love the selection it provides. Whether you're in the mood for an omelet full of fresh vegetables, toast with almond butter and chia seeds (my favorite), or pretty much any other food even tangentially related to breakfast, Foco will have it. And that's simply for breakfast! For lunch and dinner, they have a station for vegetarians that is always my go-to for sweet potatoes and vegetables. The grill has chicken and fish, and we can't ignore the soft-serve machines and infamous Foco cookies.

But beyond being a dining hall, Foco also puts on a few unique nights each term, centered around a theme. This winter, they had a "One" event that brought Hanover restaurants in, each of whom served one signature dish. This was a way for local restaurants to endorse their businesses to students on campus. Last week, they held "An Evening in Italy," complete with live music, cheese plates, gelato, and so much more food. There was even a Photo Booth (talk about when in Rome…)! Although during these special Foco dinners, the place is usually crowded with students, the lines are usually worth the wait.

Now that you know a little more about the dining halls at Dartmouth, the next time you visit, you can ask the nearest student to point you to Foco. Don't forget to grab a cookie!