« All Posts by this Blogger
Senior Theses and Projects
Now that I'm officially a senior (what?!), I've gotten to know more about the senior thesis process in both formal and informal ways. Theses aren't required to graduate, but some students choose to complete them if they have a topic they're very passionate about and want to explore more. Since I'm a Biology and Quantitative Social Science (QSS) major, I had the option to complete a thesis in either department.
Biology theses often rely on data and findings collected through independent research. Since I've been away from campus since the fall of my junior year, I decided to rule a biology thesis out. Even though I've been doing research in a genetics lab since my sophomore year, I feel as though I haven't made enough independent progress to write an entire thesis on potential projects of mine. 
For QSS, seniors either complete a thesis that spans the entire year or a one-quarter project for the winter term. I pretty much assumed that I would do the quarter project simply because I never had any QSS professors with quite the same interests as I have in global health. However, after working at my internship for the past few months, I definitely thought more about it, especially because COVID-19 seemed like a really relevant and timely topic I could study.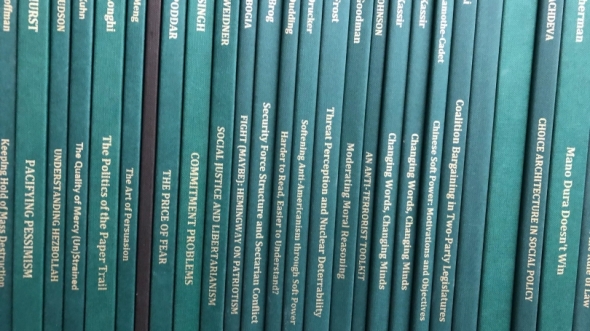 QSS majors started receiving emails from the department a while ago, and they held an information session about what steps we should be taking to figure out if we want to do a thesis or not. First, they recommend coming up with a focused topic, and then seeking out an advisor, which can either be a professor you've taken a class with or someone who does work related to your topic. 
The process is similar for other departments. I have friends who are thinking of doing thesis for the Romance Languages, Computer Science, and Government departments. It's so much fun to hear more from them on what they've been researching, and I can't wait to see the final product in a year.
Personally, I've thought about doing a QSS thesis, and attended one of the thesis presentations to see what sort of work and analyses are expected. I'm still leaning towards a one-quarter winter intensive project for now, but it's not set in stone. One of the nice things is that you can decide to do a thesis and then transform it into a quarter project if you find out that there's not enough to work with. Either way, the department makes sure that there's some option for you to conduct independent work in a structured program.