« All Posts by this Blogger
Seeing Baker-Berry Tower... from Above?
Last term, I climbed to the top of Baker-Berry Tower when my sister visited for Winter Carnival weekend. Today, I went even higher, to the summit of Balch Hill.
This week was North Park's annual spirit week, and they ended the various festivities and events with a hike up Balch Hill. Despite the mediocre weather (I really regretted not bringing a thicker jacket), it ended up being a great experience. Not only did I explore part of Hanover that I had never even known about, but I also got to bond with a few of the graduate students who are in North Park.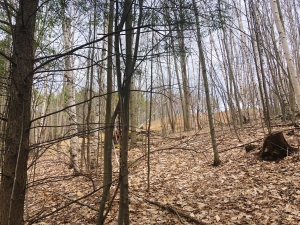 To those who may not know, the housing communities include not only undergraduates but also graduate students, such as those affiliated with the Thayer School of Engineering and the Tuck School of Business. Two of the graduate students who joined us on the hike are actually Resident Fellows. Each house community leadership team has four Resident Fellows, who work together with undergraduate advisors. These graduate students live in housing with undergraduates and assist in planning some of the programming opportunities that foster community-building.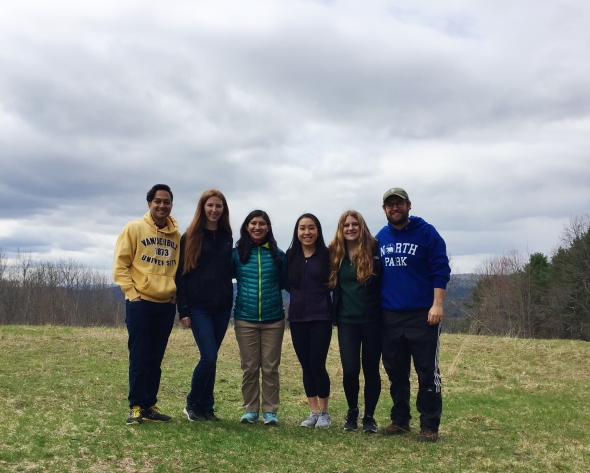 In the morning, we started walking towards Balch Hill, which is about a 35-minute walk away. En route, we stopped at the Co-op to pick up lunch so that we could picnic at the summit. With sandwiches, berries, and hummus in hand, we reached the bottom of the hill, which was in the middle of a residential neighborhood. It was interesting to leave campus and see the nearby neighborhood and its houses, which were more often than not painted in various shades and featured unique architecture. It felt like a completely different world from what I was used to on-campus, even though it was only a brief walk away.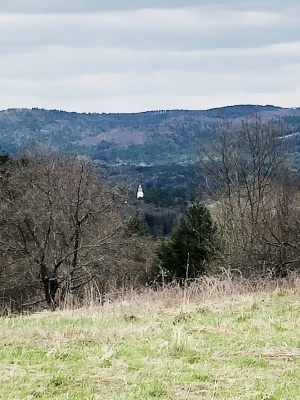 The hike itself was very steep, but short since it took us only 20-30 minutes to reach the top. And the view we encountered was remarkable. We could actually see Baker-Berry Tower peeping out, far off in the distance. After we ate lunch, we began walking back down and got back to campus pretty quickly. It was the perfect day trip, and I'm definitely keeping Balch Hill in mind for future trips, especially over sophomore summer. For people who want a gorgeous view without having to climb for hours, Balch Hill is an excellent choice, especially if you also get to know some new people along the way.