« All Posts by this Blogger
Running a Virtual Trivia Night
Since the spring, I've been heavily involved in a group on campus called Health Access for All (HAFA). While I'm typically involved in more of our tutoring aspect, I decided to start leading our first-ever Campus Events team. The team was created as a way to streamline our fundraising events. So far, we've held virtual Instagram challenges, 5K runs, and raffles. It's been difficult staying creative in a limited virtual setting, but we've learned to adapt as a team!
Last week, we tried something entirely new — a Zoom trivia night. We prepared questions for five themes, including current events, Dartmouth history, pop culture, music, and YA novels. We tried to make them as interesting as possible for college-age students going through a once-in-a-lifetime pandemic…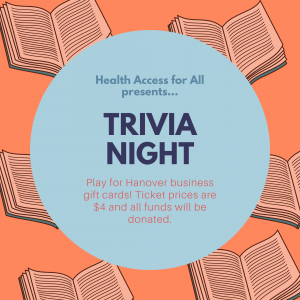 We advertised about the event through the campus listserv (which is an email service everyone is subscribed to), our Instagram, and word of mouth. The listserv is where most clubs share events they're holding that are open to campus! If you're ever in an exploratory mood, check it for ideas on new things to try. For example, my most recent emails are from the Dartmouth Political Times, Sustainability Office, and Inter-Sorority Council.
In the end, it came down to a tiebreaker so we had to think quick about a final question. It was so great to see Dartmouth students connect online and plan a fun trivia game for a good cause. All proceeds from ticket sales were donated to Feeding America and the Dartmouth-Hitchcock Medical Center COVID-19 Community Relief Fund, both of which help address the food insecurity that's only worsened since the start of the pandemic.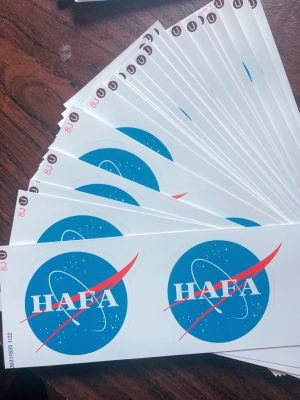 Besides HAFA, there are tons of clubs still operating. One that's been especially active is Programming Board, which is the student-run group in charge of planning events, from concerts to game nights and movie showings. They're actually currently planning a Family Feud game, with topics from the best place on-campus to cry to the weirdest Dartmouth tradition.
It's been great finding ways to stay connected to other students beyond just my friends. It's also heart-warming to see how many people want to help HAFA make a difference in the local and national community, with new members signing up and joining every term so far. We'll definitely have to adapt long-term to virtual weekly meetings, but I'm looking forward to the day that we all meet each other in-person. Our next ideas include merchandise sales and used textbook trades, so we're staying busy!