« All Posts by this Blogger
Rewind to the 80s: Retro Roller Rink
It was the day after I had a midterm and a quiz, and how did I choose to destress? Roller skating, of course! And since this is Dartmouth, it had to be in flair (crazy clothing). Some notable pieces from that night include a cheese hat, light-up disco necklace, and multiple animal onesies. Donned in a pink tutu, I boarded a van with my friends on Saturday night to our destination: Great View Roller Rink. The event was organized by the Dartmouth Outing Club (DOC) as their "semi," which is a social event that occurs once or twice a term.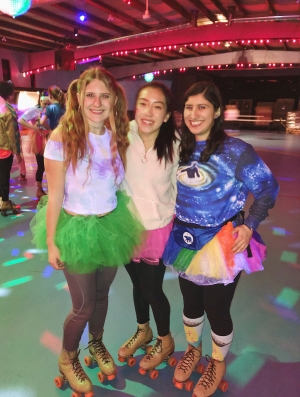 Although I am not very involved with the DOC, and neither are my friends, the event was open to the entire campus, which I thought was a great way to get to know more active members of the DOC. I'm certainly interested in leading a First-Year Trip, either before my junior fall or senior fall, because I think it's a great opportunity to both act as an anchor point for incoming freshmen and meet people in the DOC.

The last time I went skating was actually my freshman fall here at Dartmouth, during an event held by the Collis Programming Board. They converted Collis Common Ground, a popular area for big events, into a temporary roller rink. Both of these events were free, meaning all you had to do was show up ready to roll (literally). That was one of my favorite events from freshmen year because I never expected to do something like that during my first few weeks in college.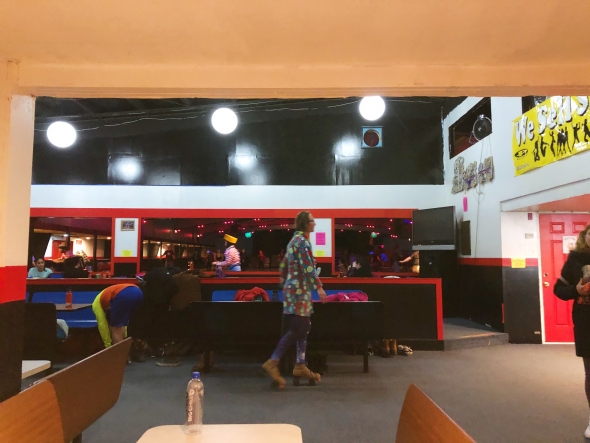 Sadly, this was probably the first and last time I visited the Great View Roller Rink because it will soon be transformed into a pet store. It's a Dartmouth student favorite, especially for outings like this one as well as sorority and fraternity semis. We undeniably made the most of it, skating for an hour and a half to popular hits including Justin Bieber's "Baby," as well as the Trips classic songs. If you're a prospective student, just know that by the time you're an initiated Dartmouth student, there will be a few songs that will hold a special place in your heart and that you might know some dance moves to. But that's for you to discover…
That same day, the Collis Programming Board was holding a free skating day at Occom Pond, and the Living Learning Communities had planned a cosmic snow tubing trip, complete with a bonfire and DJ. Needless to say, there are so many ways to appreciate the winter season, both indoors and outdoors. If I had one complaint to make, I would say there are too many tempting activities to partake in and difficult decisions to make, such as choosing roller skating versus ice skating!