« All Posts by this Blogger
Pre-Rush Events (but Remote!)
As you may have heard, something unique about Dartmouth's Greek life is the fact that freshmen cannot rush. Instead, rush is only open to sophomores (and juniors, too!). However, for those who wish to rush a sorority, there are a ton of pre-rush events to help you get to know the different Greek houses across campus.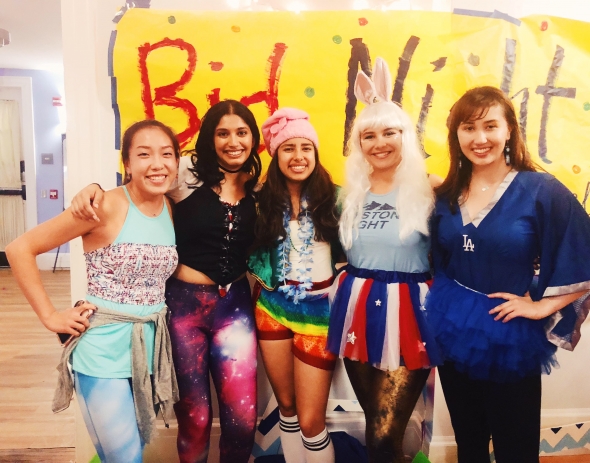 This is especially helpful if you don't know many upperclass women or want a fresh perspective. For example, last spring, I signed up for coffee dates with my sorority, and I was matched with a freshman who had some questions about my experience, the events we held, and any advice for her as she weighed the option of rushing the next year (she coincidentally ended up being my little).
However, I also want to mention that these are not mandatory in any way! Personally, when I was a freshman, I was too busy with schoolwork to notice these things were happening, and I didn't really have questions at the time about rush. I did know a few upperclassmen who were affiliated and thought that talking to them was enough for me to go through with it.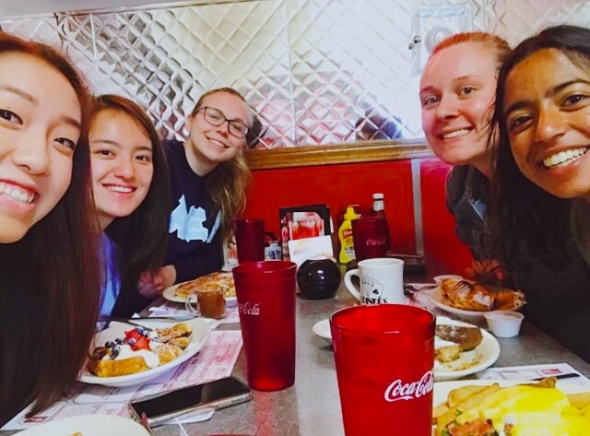 This term, even though we're not on campus, sororities are still holding these events. They're open to everybody and advertised through the campus email listserv as well as social media accounts. The Inter-Sorority Council also does a great job of consolidating all the information into an easily accessible calendar, since it can be hard to keep track of all the different events.
These continue in the fall as well, during the beginning weeks of the term. By then, most students have decided whether or not they will rush, but they may still want to know some friendly faces before the process or ask questions in a less formal environment. Most of them also let you (and even encourage you) to bring friends, which is something I really appreciated as a more introverted person.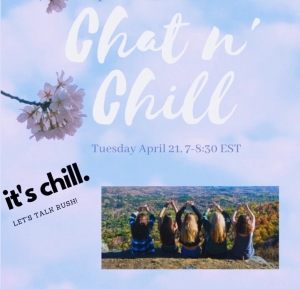 Even though the whole concept of Greek life can be intimidating for freshmen and prospective students (as it was to me), after being at Dartmouth for a couple of months and finding my people, it felt more like an opportunity to consider rather than a huge decision that would change my whole college experience.
One of the best parts about Greek life from my personal experience is that even those who aren't affiliated can enjoy events. My friends have joined me at Bachelor watch parties, formals, dance parties, jewelry-making sessions, and more. The intention isn't to be exclusive, but rather to provide a unique and new community to those who may seek one.