« All Posts by this Blogger
Old Friends, New Friends
One of my favorite features of sophomore summer is the fact that you really get to know the other members of your class. Though Dartmouth is definitely a small school, with only about 4,400 undergraduates enrolled at a time, I was surprised at how many new faces I have seen this term and appreciate the many opportunities sophomore summer provides to get to know them better.
First, as a member of a Greek organization, there are always programming events every week that promotes bonding between sisters - this is one of the main reasons why I decided to rush in the fall. For example, on Tuesday, I went to Four Aces (a local breakfast diner) before class with three other members of my sorority. We talked about our bucket lists for sophomore summer, how the term is going so far, and of course, how delicious the food was.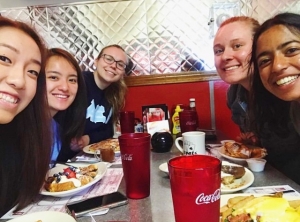 Outdoor activities, which peak in the summer, are one of the greatest ways to make new friends in a fun way. Two of my friends asked me to play tennis with them and some other people that I did not know. Although I learned just how bad I am at tennis compared to all of them, I also made new friends (and am now part of a "10s" group chat).
Lastly, this term I am taking two classes with a lot of new faces - data visualization (QSS 17) and sex, gender, and society (WGSS10). Because I planned on taking the MCAT in the winter, I front-loaded classes required for that my freshman and sophomore year and began to see a lot of familiar faces in my chemistry, biology, and physics classes. It's definitely nice to meet new people and get the chance to become friendlier with acquaintances.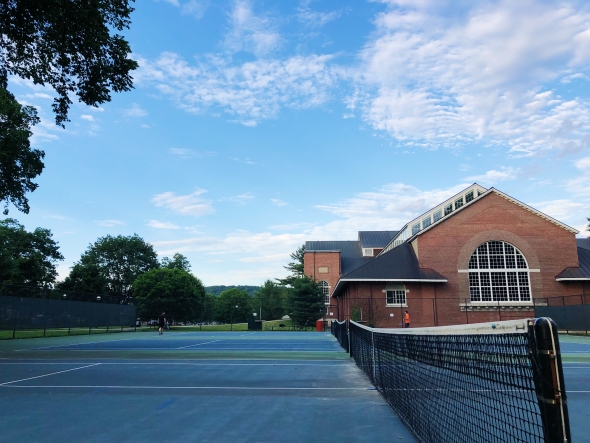 I think that my two classes, in particular, bring together a diverse group of students. To be a QSS major, you have to select a sub-discipline to concentrate on, which can be anything. There are government, mathematics, history, and loads of other majors in that class, and we are all studying how to code in R. I was also worried about taking sex, gender, and society because I am not used to small, discussion-based classes that are more writing-heavy, and I thought I would be disadvantaged compared to English or WGSS majors. However, there are certainly other biology, engineering, and neuroscience majors taking the class with me. One of my favorite parts of a liberal arts education is that at Dartmouth, people really do take classes in all sorts of fields, which I think not only enriches their education but the quality of everyone's education overall.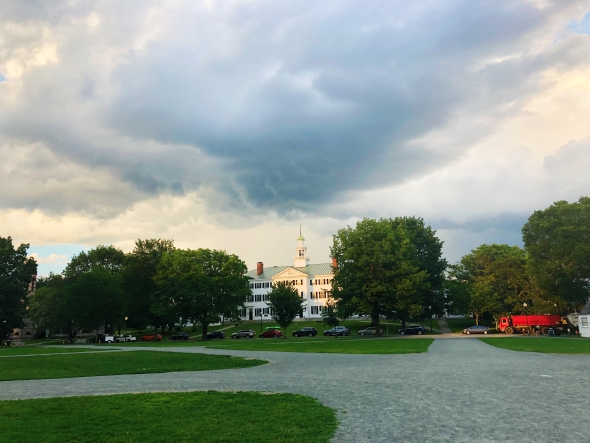 I feel almost brought back to freshman orientation, when everything felt new and exciting, and people were so willing to get to know one another. Connecting between the class is the perfect way to get ready for our upcoming new role on campus as upperclassmen. But I think it also goes to show that you never really fully shake that feeling of being a freshman, keen to learn more and engage with Dartmouth in the fullest sense, from that first week to the sixtieth one.