« All Posts by this Blogger
The O-Farm: Food and Friends
Dartmouth students seem to have a reputation for engaging themselves in nature, and while not everyone may want to wake up early and hike on the weekends (myself included), there are plenty of opportunities to take advantage of the beautiful New Hampshire landscape.
One such opportunity is the Dartmouth Organic Farm. The first time I went was during a welcoming event for '21s, where they provided shuttles every 30 minutes to the farm, which is only a quick 10-minute drive away. My friends and I arrived just in time to catch the sunset, which cast the Connecticut River in a soft orange light. Sadly, the homemade wood-fired pizza had run out by the time we got there, but there were still plenty of smores left, and we roasted marshmallows around the bonfire. Although we had to stop by Foco afterwards to eat some of the pizza we had been expecting, it was a great experience and one which I highly recommend.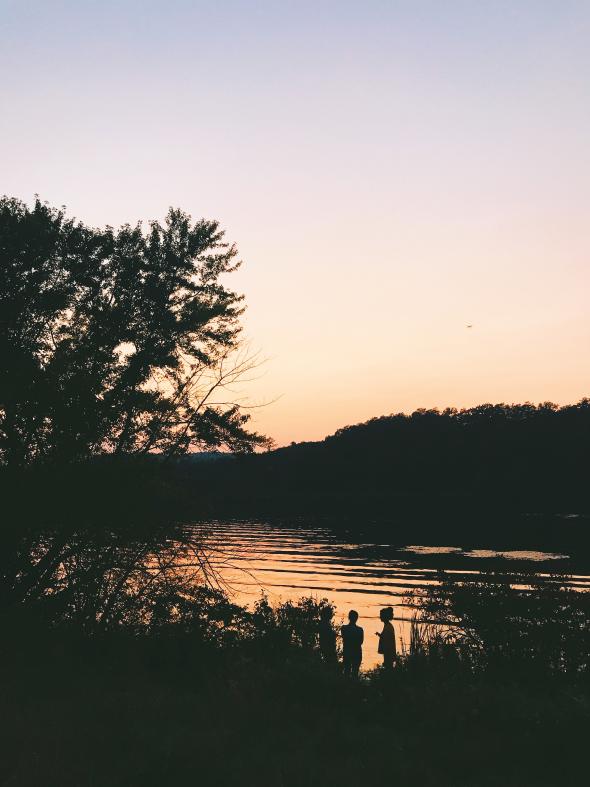 The second time I went to the organic farm was during its Green Key Brewhaha. Essentially, the Organic Farm holds an event with food, drinks (root beer, kombucha, and brews for those over 21), and live music. It was definitely a good way to relax with friends, especially as a break from the concerts, which were much more loud and chaotic in comparison. Instead of jumping up and down to EDM music, I found myself munching on a fresh carrot that was the size of my face. This year, Brewhaha was also zero-waste, so everyone brought their own mug as a way to reduce waste and encourage environmental awareness.
I hope to become more involved with the organic farm, but if you already know you are interested, you can read more about their events here. They frequently hold pizza dinners and other events that are open to everyone. But even if you do not want to leave campus, you can still (literally) get a taste, since there are Collis Farm Stands where you can buy fresh produce from the Organic Farm. There is even a First-Year Trips option that involves living at the Organic Farm and learning about how they take care of plants and crops. Hopefully, you learned something about Dartmouth that may not be as well-known as other aspects of its campus life. The Organic Farm is only one of the many hidden treasures unique to Dartmouth.