« All Posts by this Blogger
My Recent Book Additions
Over a course of a few days, I ended up adding five books to my personal collection - after having not bought a book in months! All the books had some connection with Dartmouth, so I thought I'd give a tour of them. Hopefully, they will be put to use as the weather warms up and I can start reading on the Green again!
The first few came from a Friday afternoon, my sister and I decided to head into town to look for some gifts for mother's day. We got her a classic "Dartmouth Mom"  baseball cap, but stopped in some book shops along the way. We stepped into Left Bank Books, which is a used bookstore. The last time I had been there was Dimensions, the weekend for admitted students to visit.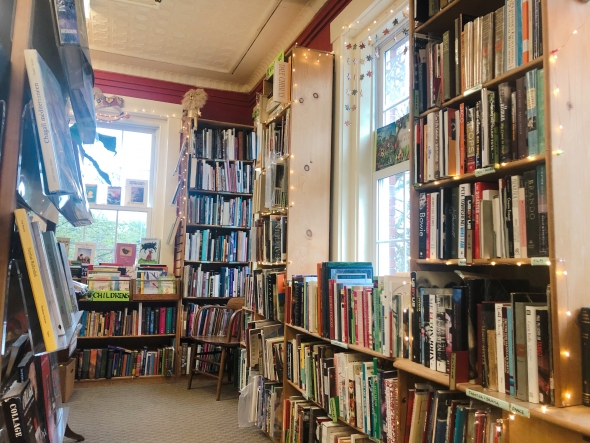 After browsing through the shelves, I decided upon Fahrenheit 451, a classic I had never read before. We also bought a printed card for Mother's Day from a local artist. It was so cute, we could not resist!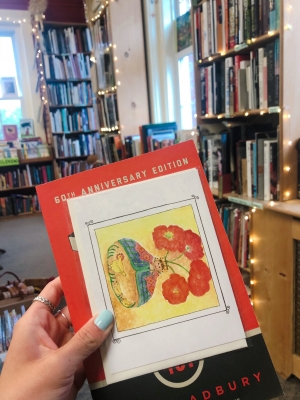 Then, we went to Still North, one of my favorite shops in town. Both Still North and Left Bank Books are owned by Dartmouth alum, which gives even more reason to support them. Still North opened up just last winter, with all the newest books and a cafe/space to study inside. It was so hard not to resist buying every book I had wanted to read, but I picked two: Red, White, and Royal Blue, which is more of a fun, beach read, along with Invisible Women. Invisible Women is a non-fiction piece centered around how women are and have historically been excluded from the picture, data-wise. Almost all consumer products are built using data from men, from seatbelts to treadmills. I had heard of the book from one of my classes, Design Thinking, where we focused heavily on the consumer testing design phase.
The next day, I headed on a small road trip with some friends, and we went to the local thrift store, Listen. I love this store because a quarter of the proceeds go to programs that provide food, heating, and housing assistance to people in the Upper Valley. There, I stumbled upon my best thrift find of all time - a copy of Outlander, one of my favorite books, for only $1!
Finally, I received my last book in the mail. I had ordered a used copy of Five Days at Memorial, after listening to a podcast by its author for my Philosophy and Medicine class. The podcast talked about situations in which medical professionals must decide who to give limited medical resources to. The woman featured wrote Five Days at Memorial, about the aftermath of Hurricane Katrina at a specific hospital. It had moved me and intrigued me so much that I had to buy the book. I cannot wait to read it, though I think it will be a difficult one to get through.
Although I did not plan to get all of these books, I think they show a bit of insight into the Dartmouth and local Upper Valley community. Even though I know I could always go to the library to check out these books, I also look forward to carrying these with me to the next phase of my life and always having a piece of my time here with me.