« All Posts by this Blogger
My Favorite Hidden Spots (Shh!)
If you visit Dartmouth, you will probably walk along the Green, go up to the Tower Room, and head into town for a quick bite to eat. However, much like the Empire State Building and Statue of Liberty that are constantly flocked by tourists, these landmarks may not be the most illustrative of what Dartmouth is truly like. There's more to Dartmouth than Baker-Berry, we promise! Some of my favorite hidden spots on campus are where I go to find some peace and quiet and appreciate the scenery.  
The Top of the Hop: Once students get to the Hopkins Center for the Arts, they normally make a beeline for the food. However, if you take the stairs up to the second floor, there is a giant open space, complete with a glass wall in the direction of Baker-Berry. There were many snowfalls that I admired from up there. There's even a door to an outside balcony, where I spent time studying for my last final of freshman year.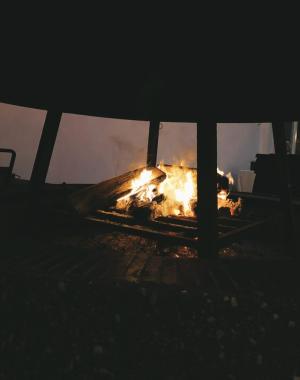 Black Family Visual Arts Center (BVAC): Right behind the Hop is the BVAC. Given its name of a visual arts center, it's safe to say that there is some pretty cool stuff inside. Student artwork is usually exhibited on the walls, which makes for a mini art museum. If you ever need any inspiration or a place that gets the creative juices flowing, I would highly recommend the BVAC. Or if you need a nap on some cozy sofas. Or both!
The Periodicals (featured on the cover photo): I must admit, I only discovered the periodicals room my spring term. I remember seeing a photo of it on the official Dartmouth Instagram and taking a screenshot of it, in the hopes of finding it one day. Luckily, one of my friends took me there, which doesn't really mean much given that it is literally in Baker-Berry library. But given the small tables, each bordered by bookshelves, there is a sense of privacy in the periodicals which draws a lot of students in, not to mention the fact that King Arthur Flour Cafe is right next door.
The Golf Course: You might ask yourself, "Why would I go to the golf course if I do not know how to play golf nor have any intention of playing golf?" Listen, I agree entirely. But the golf course is a very versatile place. You can go on a pleasant jog (there are even some trails that start at the golf course but head into the woodsier area), stargaze at night, and even sled down it during the winter time.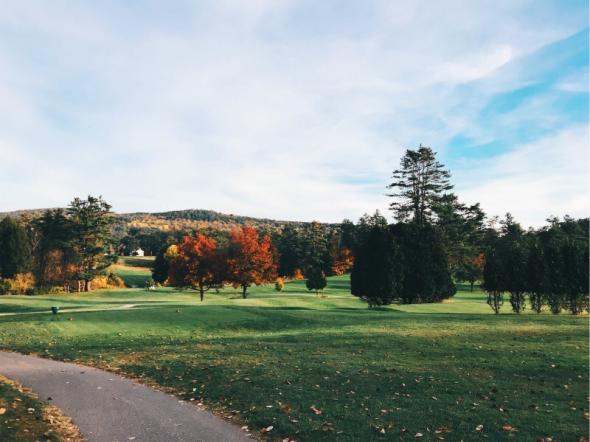 What I have learned is that Dartmouth is only a small campus in terms of its acreage. It took me quite a while to find all of these spots while exploring around. And there are still items on my bucket list – including the rock-climbing gym, the top of Baker-Berry, and more.