« All Posts by this Blogger
Mid-Winter Update: Skating, Snacks, Snow!
It's been about two and a half weeks since students on-campus have been released from quarantine, and there has been a lot happening since then! The initial period of isolation has its pros and cons, and I felt like it was nice to have time to myself during the move-in process and catching up on classwork. But while I definitely enjoyed the many walks around Occom Pond with my friends, I was excited to explore other winter offerings, some old, some new this year.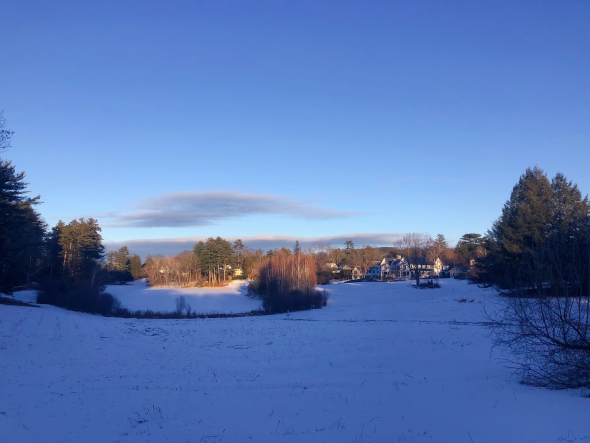 For example, there are now two ice skating rinks on the Green and fire pits scattered around campus. I've gone ice skating twice so far, once with the Programming Board and once with some friends as a study break. The fact that it's right outside of the library, and that it's free, makes it very convenient! Whenever I walk by the Green, there are usually at least a few people skating or even playing hockey.
In previous winters, I was able to skate on Occom Pond, usually at events with my Living Learning Community, and I'm glad to see that we're still able to take part in such winter festivities even with COVID-19 restrictions. One regret I do have though, is not doing the Polar Plunge! It's a Dartmouth tradition during Winter Carnival which involves jumping into freezing cold water. I was way too chicken to do it my first two years, and always told myself I would save it for senior year. Unfortunately, it's not happening this year, which goes to show you that you should always just go for it if you have the chance!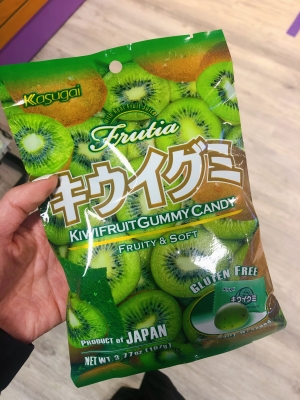 I have also loved being able to go back into the downtown Hanover area, which is a short walk from campus. My friend and I checked out a new bubble tea shop there, which to my delight, also sold some of my favorite Asian snacks! I couldn't resist buying some gummy candies I used to eat with my siblings. I've also gone to a restaurant in town a few times and ordered takeout from one of the best Asian places nearby, and it's great to be able to support some of the local businesses.
There's still a lot I hope to do before the winter term ends, and it's scary how fast time seems to be flying. I have yet to go to the Skiway, and I might even try to snowboard...not because I'm already an expert at skiing, but hey, why not give it a shot? My friend is involved in Club Snowboarding, and told me that they usually have a few beginners join, and the more experienced members help them learn! While this winter term is certainly different from others, I'm glad to say that there are still many constants - being able to spend time with my friends, braving the cold, and trying some novel activities (which usually get my adrenaline pumping)!