« All Posts by this Blogger
Kresge Physical Sciences Library? It's solid.
Whole bookcases of scientific journals, organic chemistry model kits, and solutions manuals for when you're struggling with that tricky problem. What more could you ask for? Maybe some killer views? If so, head on over to the Kresge Physical Sciences Library.
Relatively unpopular among the general Dartmouth population, Kresge Library is one of my favorite parts of campus. First of all, I think it's pretty cool that there's an entire library dedicated to the physical sciences. In high school, I thought that STEM and liberal arts were opposites, with myself grounded on the STEM part. While that's a conversation for another blog post, I think it's safe to say that Dartmouth, regardless of its status as a liberal arts college, values STEM disciplines. If you need proof, just look at its libraries! There is the Kresge Physical Sciences Library and the Dana Biomedical Library, both of which provide plenty of resources through their librarians, textbooks, and databases.
In the fall, I often visited Kresge Library because it had my chemistry textbook and its matching solutions manual on hold. That way, I did not have to purchase either book. In addition to being functional, Kresge library and the building it can be found in, Fairchild Physical Sciences Center, are also so picturesque. With their floor-to-ceiling windows, they offer some spectacular views, especially during the sunset. I remember the first time I studied at Kresge Library, I sat in front of a window that oversaw the United Church of Christ and the mountains in the background, painted in autumn shades of red and orange (if you're an avid reader of the Admissions Blog, you actually might already know what photo I'm talking about).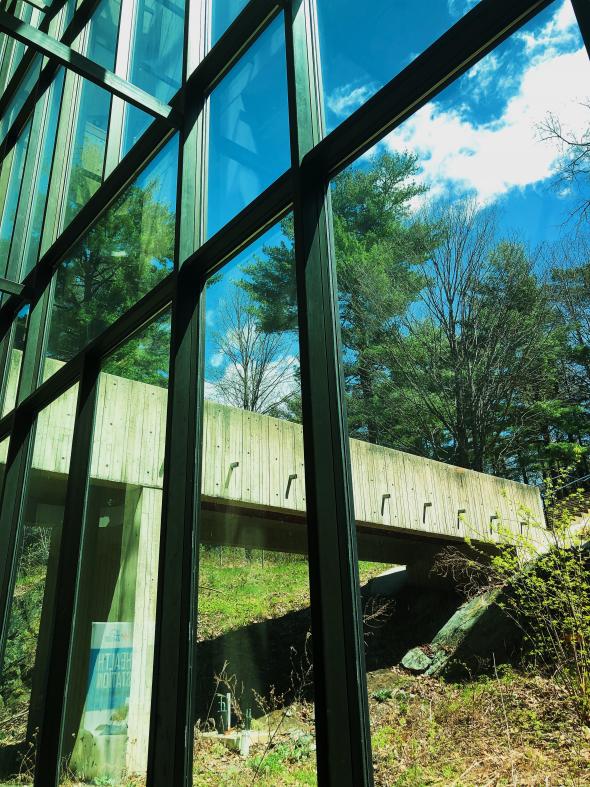 Kresge Library is also bordered by buildings housing the departments of chemistry, earth sciences, environmental studies, geography, and physics and astronomy, which makes it a super convenient location if you have classes in any of those subjects.
But the exhibits and displays at Kresge and Fairchild are what elevate them from simply somewhere you study to places that you can really explore. I can't count the number of times I have just gazed at the gigantic globe hanging from the ceiling or the prints of stars and galaxies on the walls.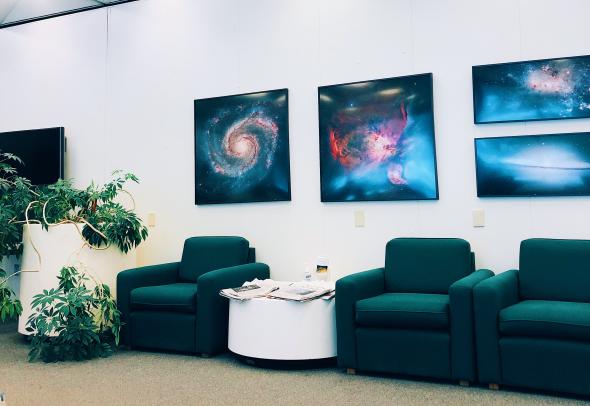 Outside of Kresge, there's sometimes a cart of free books that I thumb through. While most books have titles that I cannot grasp, I found one in the winter that intrigued me - Dinosaurs: A Very Short Introduction. While I admit that I have not read the whole thing, mostly because I cannot retain all the different dinosaur names, I can say that without Kresge, I would never have picked it up in the first place. In that way Kresge is like any other library – it invites you to take a look around, get comfortable, and if you want, take a step into the unknown. It's just that its version of the unknown includes quantum mechanics, global warming, wind patterns, and pretty much anything else within the confines of the physical sciences.