« All Posts by this Blogger
Interning at the National Institutes of Health
This winter, instead of returning to Hanover's snowy landscape, I will be interning at the National Institutes of Health near my hometown of Bethesda, Maryland. I will be able to live at home (I'm a short ten-minute drive away), which is nice because I haven't been home for summer since high school. My last off term was in Boston, and I was lucky enough to live with my sister. However, there are a lot of resources at Dartmouth that can help you find affordable housing if you will not be staying close to home for an off-term, sometimes placing you with other Dartmouth students in the area, especially if you are working somewhere like Boston, NYC, or San Francisco.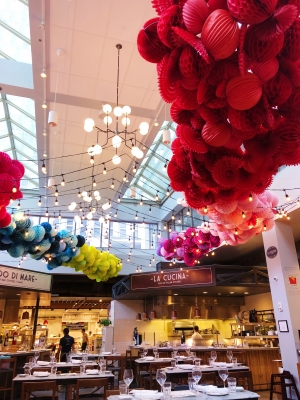 My internship is specifically with the Fogarty Center for International Health. I actually shadowed there during my freshman winterim, as the deputy director is an alum and hosted a few students to visit the facilities and meet some of the people who work there. A few weeks later, he made the trip up to Hanover and spoke to my Living Learning Community - Great Issues Scholars - as we were learning about global health. He has done some really amazing research in Botswana and Thailand, as well as a few other countries, focusing on HIV/AIDS prevention and the Ebola outbreak.
I reached out to him and asked if he knew of any opportunities that would fit with my interests, and he generously shared my resume with the two divisions within Fogarty. He's not unique in that sense - a lot of alumni are open to giving their advice when it comes to internships and full-time opportunities, as long as you ask nicely! Fortunately, I received a response and had a Skype call with three of the staff scientists. They work on a variety of projects – all related to modeling infectious diseases. One of the reasons why I was eager to work here is because it combines the skills I have learned through the quantitative social science major with my goal of working in global health.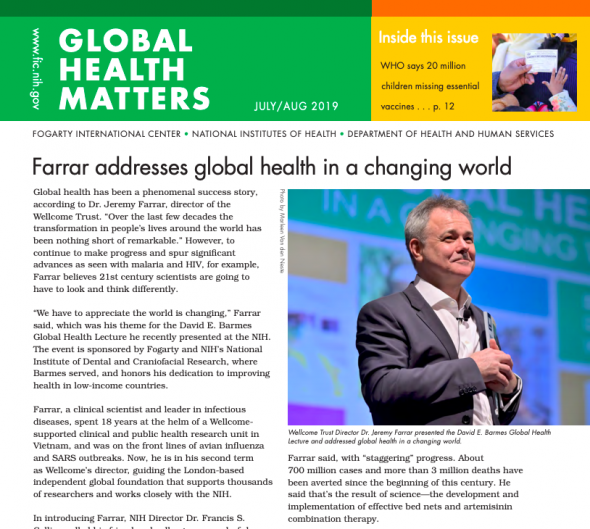 I'm so excited to start this research since it is mostly new to me – the content and nature of epidemiological research – and to spend my off-term at home. While I can't say that I will miss the seemingly unrelenting snow, I will certainly miss my friends there and the peaceful beauty of a Dartmouth winter.