« All Posts by this Blogger
I Learned How to Ski at Dartmouth
The first time I ever stepped into a pair of skis was last Saturday, at the beginning of my first ski lesson at the Dartmouth Skiway. Over winter break, I decided to sign up for beginner ski lessons at the encouragement of my family. None of us had ever skied before, but they (rightfully) thought it would be foolish not to learn at some point during my four years here. The ski lessons also count for PE credit, so after this class, I will have fulfilled the requirement of three credits (my other two were checked off by spinning and kickboxing classes). Since I plan on taking my "off-term" next winter, that only left this winter and senior winter. And why delay? This way, I could spend my senior winter skiing with my friends as opposed to taking lessons.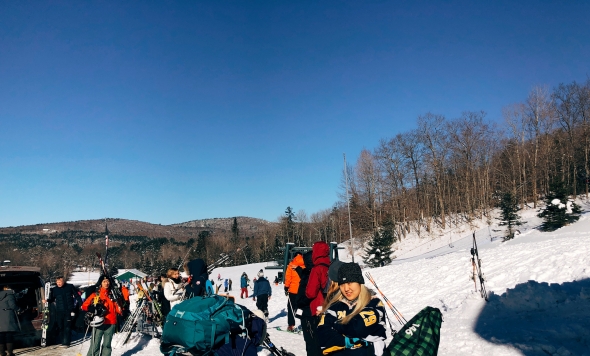 Taking ski lessons at Dartmouth is a unique opportunity for a lot of reasons. First of all, the Dartmouth Skiway is only half an hour away from campus, and they run free shuttles for students every few hours on days where there are lessons going on. Secondly, the prices are all heavily discounted – for the rentals, season pass, and lessons. Although it's definitely not pocket money, that's just the nature of ski lessons. But there's also the option of applying for financial aid, in which case the college will cover the costs (given that you pass the class by showing up to all the lessons). I got a full picture of just how appealing skiing and snowboarding are to Dartmouth students when I walked into Leverone to rent my skis only five minutes after they opened, only for them to run out! Luckily, I was able to rent them from the Skiway instead, but that just shows how many students capitalize on our prime location for snow sports.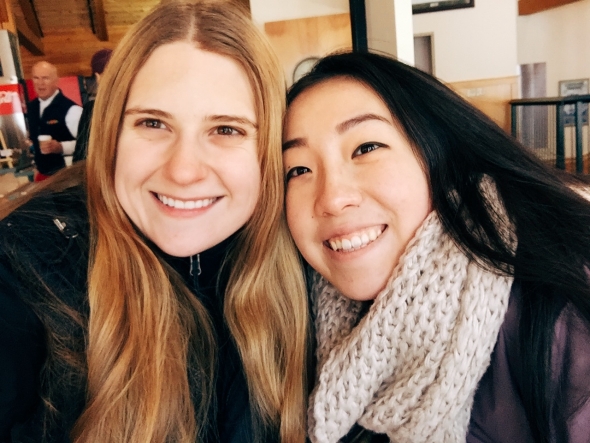 Although I'm usually surrounded by four or five-year-olds who make skiing look easy, it has been a wonderful experience so far. The lessons are actually taught by Dartmouth students, and my fellow ski beginners are also students from all years. I didn't expect to make a few friends out of this escapade, in addition to learning the ropes on how to control myself on skis, but I'm grateful for it. The Skiway carries the excitement and joy of any place people go to for amusement, and I look forward to stepping foot on the fluffy snow all week. There's also something special about learning a brand new skill and accepting the fact that you are not going to be very good at first, but will slowly and inevitably improve. After all, learning doesn't always take place in the classroom.